Gabriel Dvoskin is a journalist and founder of Vinicast. He spends his time writing about wine, wine regions and his region of choice, Mendoza. Spending most of his time in Argentina, Gabriel also loves traveling, attending wine blogger conferences and helping Winerist identify the next best places for our wine travelers to explore and visit!
W: Gabriel, you only moved back to Argentina recently. After living in France and visiting many other wine regions what were the main reasons for moving back?
A few actually and wine is one of them! Argentina is experiencing a wine momentum on so many levels and I wanted to be part of it as a small producer, a journalist and founder of Vinicast. The current wine scene combined with centuries of wine tradition and the diversity of its geography, also the present, with the sparking new energy and professional expertise make Argentina a promising wine territory. And for me, working and learning in my small vineyard in El Cepillo, Uco Valley, is a fantastic challenge!
W: What are Argentina's highlights? Our wine tourists will be very keen to know!
The chance of spending a day with a local family in a quiet wine hotel or B&B, brunching at a top notch restaurant overlooking Mendoza vines and the 6000m high Andes mountains are just a few of them. Moreover, the mix of tradition and new blood in the New World shapes Argentina as a perfect destination for wine lovers. The tradition not only brings respect and deep passion for the wine, but also shares a story about each grape, winery or producer. The new energy brings friendly, yet stylish complexity in wine making.
In terms of landscape the diversity goes from Patagonia, to the Pampas, the glaciers, the Iguazu waterfalls, the beaches where you can watch wales, the Northwest multicolored mountains, or the southernmost city of the planet.
Wine is reflected in all of that. So you can find the most diverse terroirs for grapes such as Malbec, of course, but also Bonarda, Syrah, Moscato, Cabernet Sauvignon and the emerging high quality Sauvignon Blanc and Chardonnay.
W: Our wine travelers are staying tuned to find out about the best places to go to on a wine holiday in South America. What would you recommend?
Latin America has a wide range of wine regions to visit. Not only in Mendoza, in Argentina and Casablanca Valley, in Chile. Today wine travelers must watch places like Uruguay and Brazil, whilst Bolivia and Peru are trying very hard and succeeding at bringing wine tourism projects into the spotlight.
W: What advice would you give to our wine tourists or Winerists preparing for their next holiday to a wine region in South America? Three tips perhaps?
Try to reach out to the small producer to ensure you get a truly authentic experience. It's just so worth it!

Try new grape varieties and don't be afraid to experiment with your wines

Have the travel guides, maps and articles provided by Winerist and Vinicast to tell producers or winemakers how much you know about them!
W: Thank you and we look forward to seeing you in Argentina soon!
I am most certainly looking forward to welcoming keen Winerists to our beautiful wine region!
If you are thinking of visiting Mendoza, why not check our Regional Travel Guide for more information on where to go, where to taste and where to stay or get inspired with some of our favourite Mendoza Wine Tours.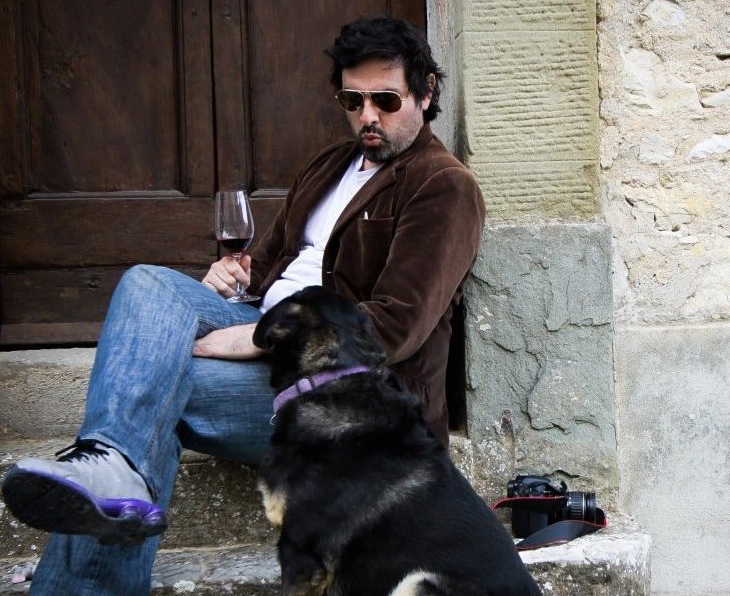 A peaceful glass of wine and a friend