Throughout my experience on the show, I have grown very fond of my fellow candidates and their larger than life personalities. We have been able to get to know one another in a rigorous business setting. Under pressure and stress, people tend to reveal their true colours; this was definitely true in our case! I thought it would be fun to match each of the final 5 candidates with a wine that reminds me of them. All of my choices are simply based on my wine preferences and I believe that each of these wines are perfect for any occasion. I have listed the candidates in alphabetical order. In case you are interested in purchasing any of these wines, they are all available on Virgin Wines' website. In the next couple of weeks, VinobyVana will be coming to the UK market via Virgin Wines. I am working with Joris Magenti, a fellow Oxford MBA graduate, on this venture and we are sourcing the aromatized wine drink from his hometown in France. Make sure to grab a bottle for your holiday festivities! VinobyVana Pink Grapefruit is the perfect party drink.
Gary Poulton: Red Claret
Gary is the type of man you can always count on to make the logical decisions. He is an old soul and has the ability to rationally deduce what is going on in any situation. He is contemplative and thoughtful. He is comparable to a traditional French Cabernet Sauvignon. He is robust and slightly oaked but also consistent. You always know what to expect with him! I have chosen a Cabernet Sauvignon blend to characterize Gary because he also has something unique and special about him! Try this Cabernet Sauvignon Blend with Merlot and Cabernet Franc – Chateau Moulin du Terrier Bordeaux Rouge.
How I describe him:
● Reliable
● Classic
● Traditional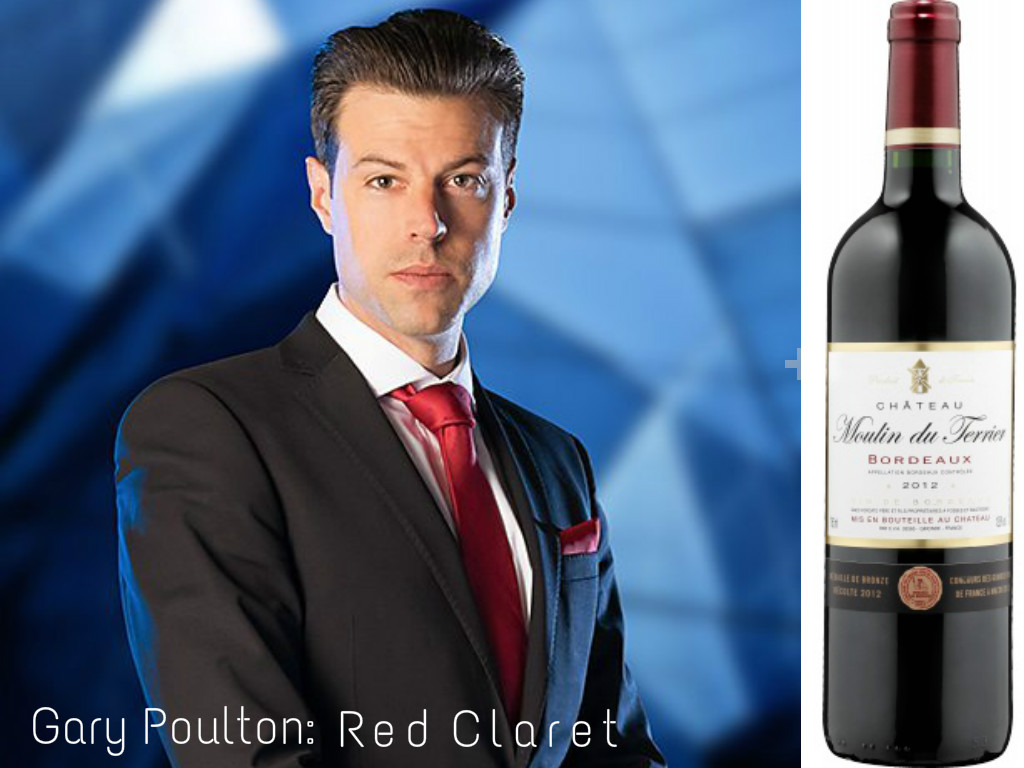 Joseph Valente: Chianti ­Classico
Joseph is a passionate, bold young man who knows what he wants. He is ambitious and has great aging potential. He has fruit upfront, like a Chianti, but also maintains the traditional, structured notes that the old Italian wines are famous for. Joseph has a lot of wonderful character. He is well­balanced, with a mix of logical and passionate characteristics. This full­bodied red embodies Joseph's Italian flavours quite well! Try this: Monte Bernardi Retromarcia Chianti Classico.
How I describe him:
● Smart
● Logical
● Bold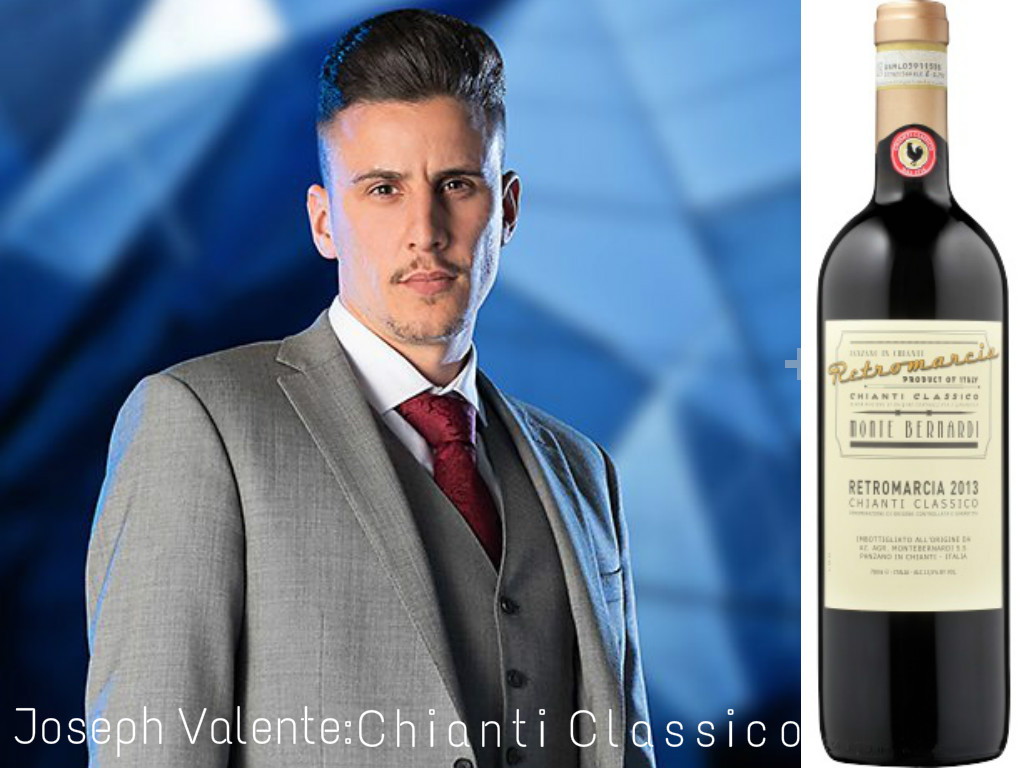 Charleine Wain: Sauvignon Blanc
Charleine is a strong woman who makes an impact on everyone she meets. She's funny and kind but also exuberant and diligent. She is just like a South African Sauvignon Blanc. She is classically elegant but also has something sprightly and fun about her. Something different and spunky. Charlene is a mum and she exudes a special warmth that is characteristic of this wine. She knows how to make everyone feel comfortable and she is an easy drinking wine for any occasion! Try this: South African Sauvignon Blanc ­ Cederberg Sauvignon Blanc.
How I describe her:
● Bright
● Bold
● Jovial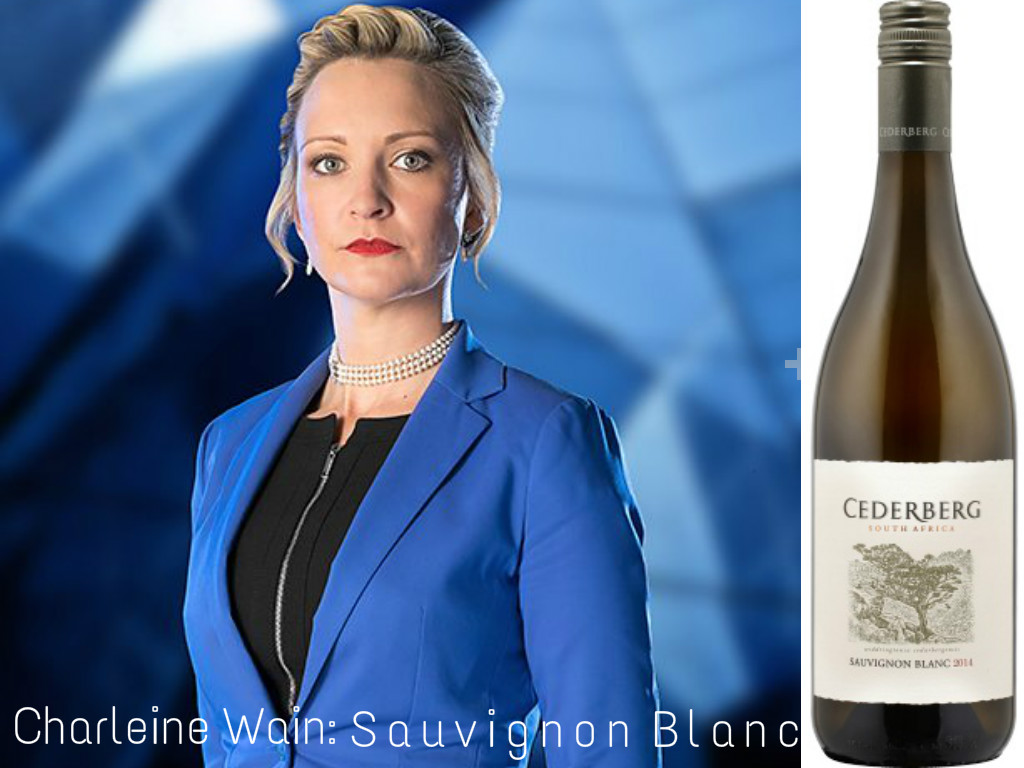 Richard Woods: Champagne
Richard has a great personality. He is always positive, optimistic and bubbly. Like champagne, he is a cornerstone for every dinner party. Not only does he bring positive energy to every situation, he exudes confidence and wittiness. Richard is comparable to a semi brut champagne. His bubbly nature is immediately apparent but it is subtle and light. He also has a hint of sweetness that lingers in the mouth after! Try this: Pierre Paillard Grand Cru NV.
How I describe him:
● Witty
● Funny
● Bubbly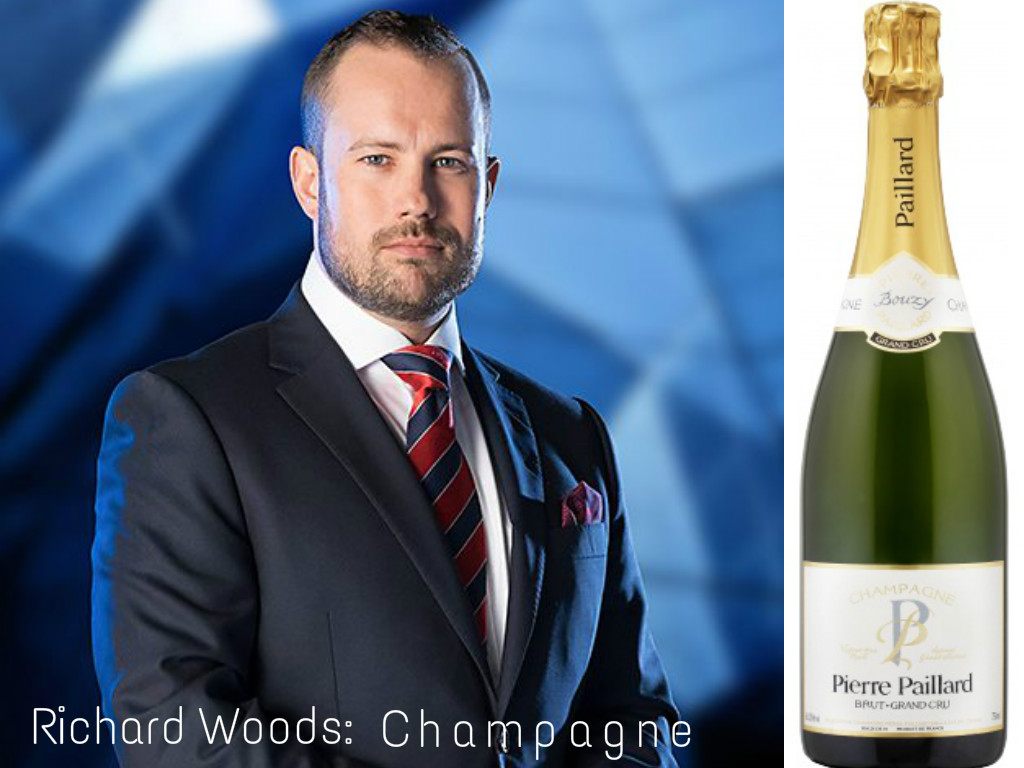 Vana Koutsomitis: Aromatized Wine Drink ­VinobyVana Pink Grapefruit
I am an outgoing person with a lot of energy. I love to socialize, meet new people and explore new environments. I would compare myself to VinobyVana Pink Grapefruit. I like to keep a rosy, pink outlook on life because I believe in the power of optimism. At the same time, I am different than the typical wine. I am an aromatized wine drink that is new and unlike anything you've tried before. I'm traditional and classic but have a hint of juiciness and fruit flavour! Try VinobyVana soon.
How I describe myself:
● Charismatic
● Fun
● Different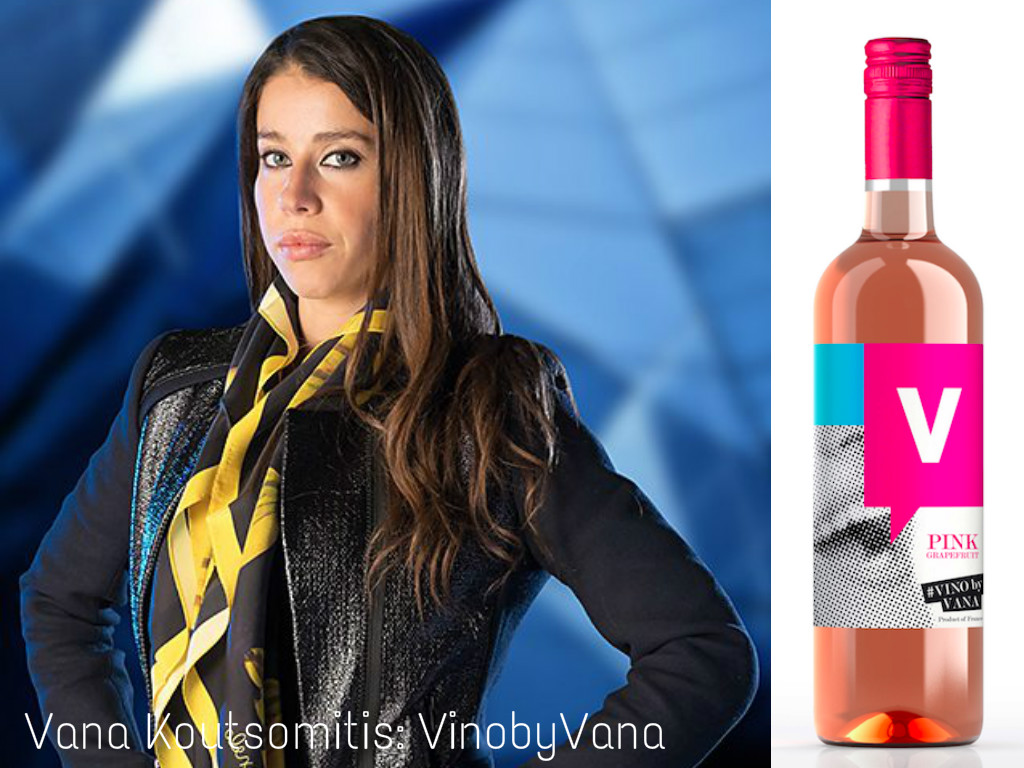 Image credits: BBC