Australian wines are some of the most well-known in the world; to help you get started on distinguishing them, here's our introduction to Australia's most famous wines:
NEW SOUTH WALES
Tyrells – Established in 1858 by Edward Tyrell, an English migrant, the Tyrell family estate has produced some world-beaters including the famous and iconic Vat.1 Semillon. They are into the fifth generation now and have vineyards ranging from Hunter Valley (their spiritual home) to the Limestone Coast and Heathcote. They were awarded "Winery of the Year" in 2010 in the James Halliday Wine Companion. Prices: From £7.
Brian McGuigan – McGuigan wines are truly world famous and are now one the most awarded wineries in the world, in fact they are the only winery in the world to win "World's Best Winemaker" three times.
They have recently re-branded their outfit with the intention to produce new and innovative wines.Since then they have won awards for their "Expressionists" range where the 2012 Sauvignon Blanc was rated 90 points by the aforementioned Halliday and the 2012 Pinot Grigio was awarded 91 points at the Sydney Wine Show.
Another example of their class was in the 2012 International Wine & Spirit Competition in London where they entered 39 wines and won 39 awards. The Bin 9000 Semillion was the star of the show where the 1997/2003/2004/2005 vintages scooped Gold level awards. Their 2009 Farm Shiraz wasn't half bad either, picking up the Gold "Best In Class" award. Prices: From £7.
---
VICTORIA
Photo: Tahblik Winery

Tahblik – This family-run winery is located in the centre of the Nagambie Lakes in central Victoria. As with Tyrells they are in their 5th generation of winemakers. Alister John Purbick, whose family purchased the winery in 1925, believes that, "Fashions come and go in wine as in all walks of life." As a result, the family has planted grapes such as the rare Rhone Valley trio of Marsanne, Viognier and Rousanne, as well staples such as Shiraz, Merlot, Cabernet Sauvignon, Grenache, Mourvedre, Cabernet Franc, Chardonnay, Riesling, Semillion, Sauvignon Blanc, Verdelho, Temperanillo and Savagnin.
As you can see their market almost covers everything – covers every fashion. Their traditional emphasis is on fruit flavours, and Eric Purbick, Grandfather to Alister, believes his 1962 Special Bin Shiraz is his greatest ever vintage.
Their flagship red wine has to be the 1860 Vines Shiraz which is produced on a ½ hectare estate holding some of the world's oldest Shiraz vines. The Eric Stevens Purbik range are also pretty spectacular, the Special Bins Shiraz and Cabernet Sauvignon.
For whites, they produce a wine called the Tahblik 1927 Vines Marsanne. The grapes on these near hundred year old vines were harvested in 1998 with a view that the wine's true greatness would reveal itself after maturing for 6 or 7 years. So, in 2006, the wine had its inaugural release and it's safe to say the wine won everything. It is hard to find a winery with as much history as this one. Price: From £77.
Giaconda – Rick Kinzbrunner, a former mechanical engineer, spent time in the 1970s travelling all over the world to visit wineries. It was in 1982, after working for two years as a winemaker at the Brown Brothers estate in Victoria, that he purchased land in the Beechworth Region and began planting his vines under the label of "Giaconda", the Mona Lisa. The first releases were the 1986 Chardonnay and the 1985 Cabernet Sauvignon blend.
Since then he has gone on to register two wines in the Langton's Classification of Australian Wine, with the Pinot Noir labelled as "Excellent" and the Chardonnay in the very top tier with "Exceptional."
A testament to how great this man is at winemaking came in 2006 when Decanter, the industry's leading magazine, labelled him as one of the world's 10 best winemakers. Recently he has combined with Chapoutier, a famous winery in the Rhone Valley, to produce an exceptional Beechworth Shiraz called Ergo Sum, which was released in 2008. Price: From £30.
---
SOUTH AUSTRALIA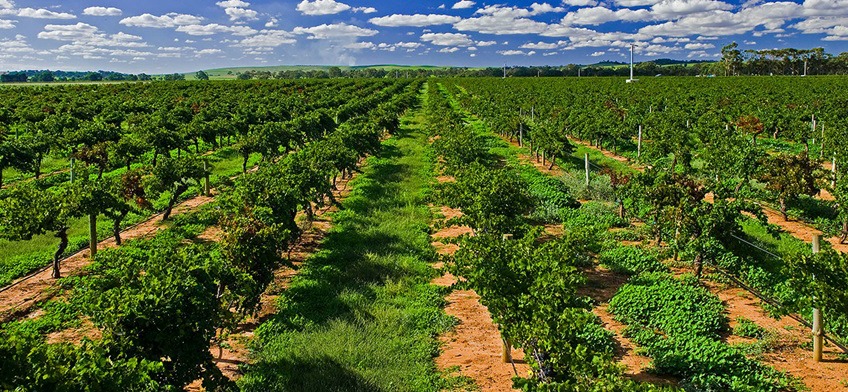 Photo: Penfolds

Penfolds – The big one: Penfolds was established in 1844 and its Grange is today an Australian icon, to the point where it is listed as a heritage-protected wine by the National Trust of South Australia. This hammers home their philosophy of their wines having a "sense of place," and symbolising Australian innovation in agriculture.
They believe in three distinct styles of winemaking: single vineyard or single block, single region or sub-region and multi-region or multi-varietal blending. The single block wines are famed for this sense of place ideology and the most famous of all are the Magill Estate Shiraz, Kalimna Block 42 Cabernet Sauvignon, Cellar Reserve Kalimna Block 25 Mataro and 2010 Bin 170 Kalimna Shiraz.
The wines sourced from a region or sub-region represent the best of what that particular planting has to offer, reflecting differing styles and character from all around Australia. These wines are the best of the best from all around the country essentially. Notable examples include RWT Barossa Valley Shiraz, Bin 128 Coonawarra Shiraz, Reserve Bin  Adelaide Hills Chardonnay, Bin 150 Marananga Shiraz and Bin 23 Adelaide Hills Pinot Noir.
Their third and final method of multi-regional and multi-varietal blends is what the winery is perhaps most celebrated for. To put it simply, the Penfolds Grange was the original winery to blend in Australia. They blend to their own style and it is this unique expression that continues to produce such quality wines year after year. Have a look at their blends such as St Henri Shiraz, Yattarna, Bin 389 Cabernet Shiraz and Grandfather Rare Tawny. You will notice there is a fortified wine on the end there, and it is proper to recognise it because for their 170th anniversary the Penfolds Grange released a Tawny dating back to the birth of Max Schubert, a pioneering winemaker who joined Penfolds as a messenger boy in the 1930s before going on to become their chief winemaker in 1948 until 1975. He was born in 1915. There is also a commemorative release of the Bin 170 Shiraz for Dr Christopher Rawson Penfold in England, the man who started it all. As for accolades, they have won too many to write down. Prices: From £75.
Henschke – An exciting winery established in 1862. Johann Christian Henschke first planted vines, principally believed to be Riesling and Shiraz, for friends and family. However with the first release in 1868 great wines soon followed. Each generation built upon what Johann created and it was the fourth generation winemaker Cyril Henschke in 1950s that produced the winery's first world-beaters. Mount Edelstone Shiraz and Hill of Grace Shiraz from Eden Valley were such wines.
Today it is Stephen Henschke upholding the family name producing outstanding single-vineyard wines from Eden Valley, Barossa Valley and Adelaide Hills.
In 2011 the Henschke winery was voted winery of the year at the inaugural The Age/Sydney Morning Herald Good Wine Awards. What is exciting however is that the sixth generation are currently exploring with Stephen and his wife Prue the world of organic and biodynamic wine principles which could potentially shape the future of winemaking. So keep an eye out. Price: From £15.
Torbreck – The Torbreck Vintners estate was established in 1994 by David Powell with a vision to pay homage to some of the finest vineyards in Barossa Valley. His venture revolved around his love of the Rhone grapes that have now become a rich part of Australia's wine history: Shiraz, Grenache and Mataro (Mouverdre).
They do however make an excellent white which is a blend of Viognier, Marssane and Roussanne. The winery has yet to produce some of the world beaters that hail from other South Australia estates like Penfolds, however they are young. The wines they produce are excellent and with a recent takeover in 2008 by Pete Knight, who has interests in the US as well, they are in a very solid place.
Like Penfolds, they take grapes from all over Barossa Valley and bottle them at the Torbreck estate, they source some of the finest and produce some of the finest. Prices: From £20.
---
WEST AUSTRALIA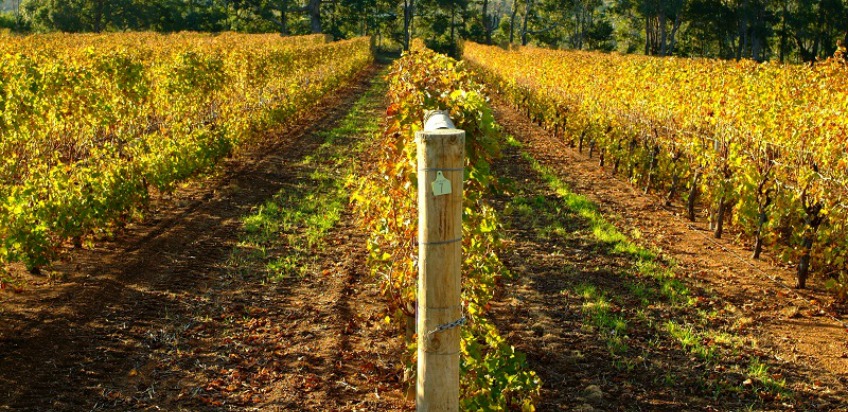 Photo: Moss Wood
Moss Wood – This is the founding estate of the Margaret River region. First planted in 1963 the first vintage was released in 1973. Since 1979 winemaker Keith Mugford tended the winery and became a managing partner in 1984 before becoming owner with his wife Claire in 1985.
Keith is a viticulturist (the science, production and study of grapes) and his knowledge ensures Moss Wood produce only the finest quality of wines. His attention to detail is paramount because Margaret River has a very short history of viticulture, so winemakers need to be constantly assessing the soil and climate to ensure they produce the highest quality possible. However, their most notable wines remain the historic Cabernet Sauvignons from 1974-77.
The Moss Wood Semillon has seriously evolved since its first vintage of 1980, becoming fruitier with a good depth of flavour. The wine has recently picked up several awards. Moss Wood also continues to produce increasingly fantastic Burgundian style Pinot Noirs and prominent Chardonnays. Those Cabernets are still the benchmark though. Price: From £15.
Cullen – The Cullen family is another who practises biodynamic viticulture; this means they treat the vines as a living system which interacts with the environment to build a healthy living soil that nourishes the vine – it's all natural. This, together with the maritime climate, rocky soil and dry farming means they produce some truly individual wines. Their vines are low-yielding, due to the rocky soil, which means the wines are very concentrated and intense in their flavour.
Since planting the first vines in 1971 Kevin and Diana Cullen have produced some absolute show stoppers. Sadly, Kevin passed away in 1994 and Diana in 2003. The winery rebranded their flagship wines in their honour. Since then the Kevin John Chardonnay 2007 was voted the World's Best Chardonnay at the 2010 Decanter World Wine Awards and the truly iconic Diane Madeline Cabernet Merlot was elevated to "Exceptional" in the Langton's Classification of Australian Wine in 2005. It is worth noting that this level is reserved for just 11 Australian wines.
To this day the winery remains committed to biodynamic viticulture and are one of leading wineries focusing on sustainability. Price: From £13.
---
TASMANIA
Pirie – Dr Andrew Pirie, Australia's first PhD in viticulture and one the most respected winemakers, has made significant steps in producing exceptional cooler climate wines. His greatest wine is the highly-acclaimed Pirie sparkling wine NV. He is currently working in Tamar Ridge and working on his own range of Tassie wines under the label Pirie Tasmania. The cool climate there delivers fresh, pure wines and the most impressive have to be the Estate Pinot Noir. The sparkling wine is the best in its class however. Price: From £10.
To discover more about Australian grape varieties read the following two articles: