Port Lympne Reserve, located in Kent, England, is a renowned wildlife conservation and safari park that covers approximately 600 acres of stunning countryside. Established in the 1970s, the reserve is famous for its mission to protect and rehabilitate a diverse range of wildlife species from all over the world. Visitors to Port Lympne can embark on a safari-style adventure where they can observe animals in settings that resemble their natural habitats. Port Lympne is home to a wide array of wildlife, including large mammals like African elephants, giraffes, lions, and rhinos, as well as smaller creatures such as lemurs and exotic bird species. It provides a variety of educational programs designed to spread knowledge about protecting wildlife and the environment. The picturesque landscape of Port Lympne, with its rolling hills and lush vegetation, provides a beautiful backdrop for this important conservation effort.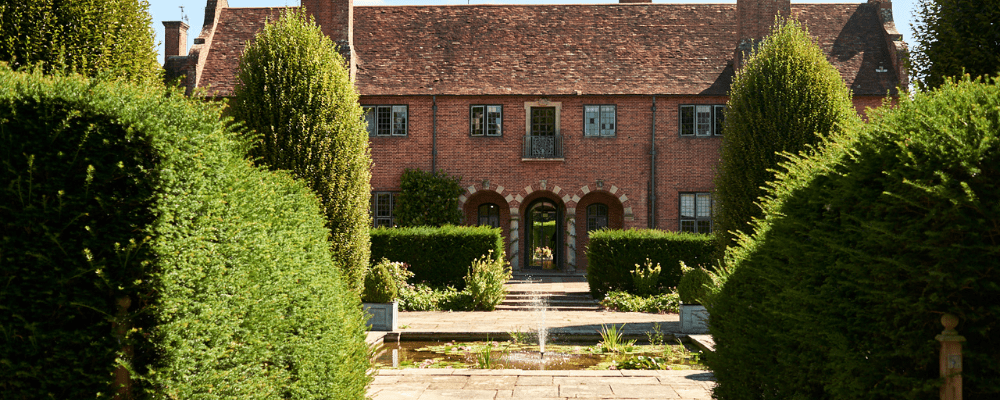 The Gastronomic Experience at Port Lympne
With an array of dining options, visitors can embark on a gastronomic experience that complements the natural beauty of the reserve. Every meal, whether it is fine dining or quick nibbles, offers a chance to discover the essence of this unique location. The reservation offers three restaurants and several other options of food and beverages.
The Garden Room Restaurant
At Garden Room Restaurant, guests can enjoy a seasonal menu made with locally sourced ingredients. With its huge windows and pleasant environment, the restaurant boasts a welcoming atmosphere. Dishes here range from hearty mains to carefully crafted desserts, providing a diverse culinary experience.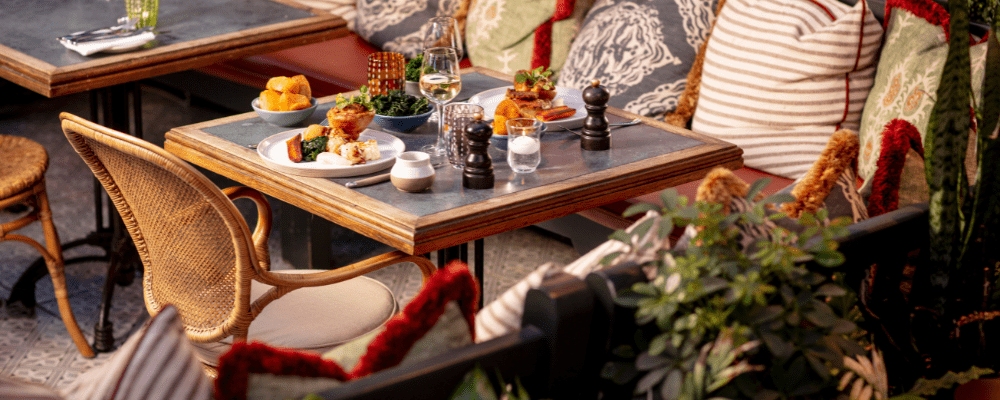 Babydoll's Wood Fired Pizza
Babydoll's Wood-Fired Pizza provides casual and family-friendly dining options. Here, wood-fired pizzas with a variety of toppings are prepared to perfection. The atmosphere is relaxed and informal, with a focus on creating a comfortable space for families and groups to enjoy their meals together.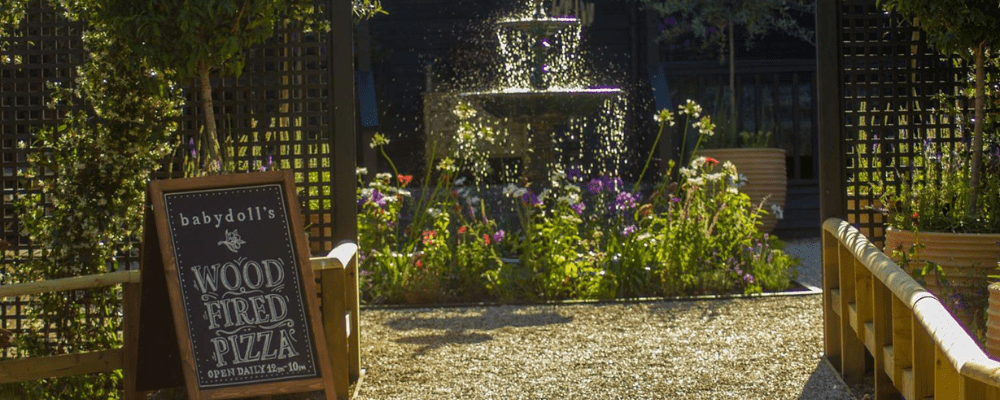 Bear Lodge Restaurant
The Bear Lodge Restaurant is open to those looking for a distinctive place to stay overnight. Amid the gorgeous Kent countryside, it offers a fine dining experience. The cuisine is chosen to suit the realistic safari experience, offering a range of international and locally-inspired dishes.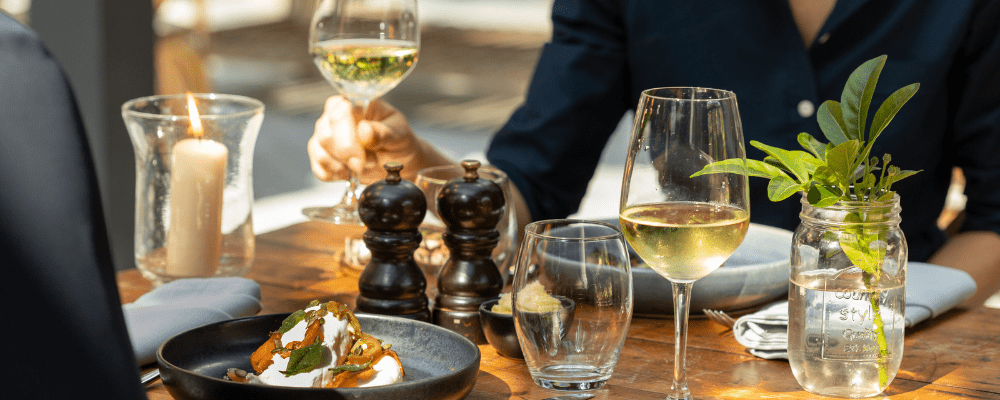 In addition, the reserve offers several impressive spots. Near the picturesque watering hole, you can find a selection of refreshing drinks and snacks. There are also cafés for a quick pick-me-up, a terrace to enjoy the historic Port Lympne Mansion with a selection of fine wines and cocktails, and a picnic area for those who prefer a more al fresco experience. Finally, Port Lympne ensures that every visitor feels comfortable, offering a variety of vegetarian and vegan dishes.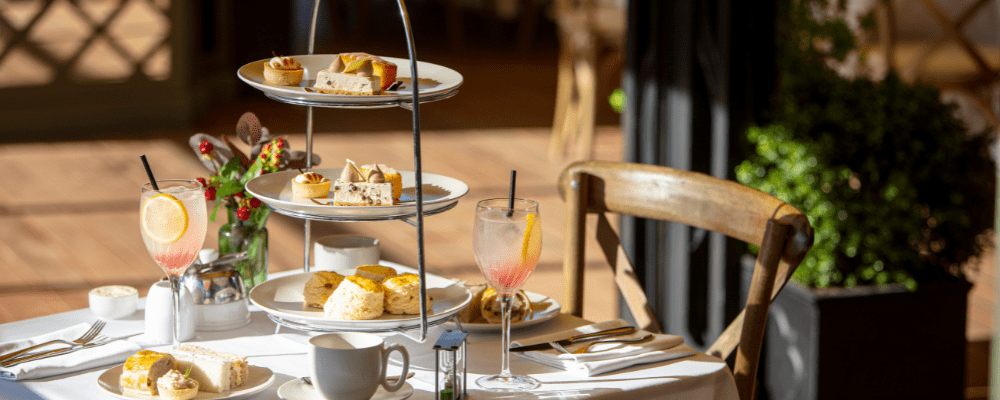 Accommodations Choices
Accommodation options at Port Lympne Reserve cater to a range of preferences, from luxurious and immersive experiences to more rustic and nature-centric stays.
Luxury Lodges
Each lodge is uniquely themed and provides stunning views of the Kent countryside. The lodges are equipped with en-suite bathrooms, cosy bedrooms, and spacious living areas. Some lodges also offer private hot tubs and balconies, providing an extra touch of luxury. Additionally, guests have the exclusive opportunity to embark on after-hours safaris, adding a touch of adventure to their stay.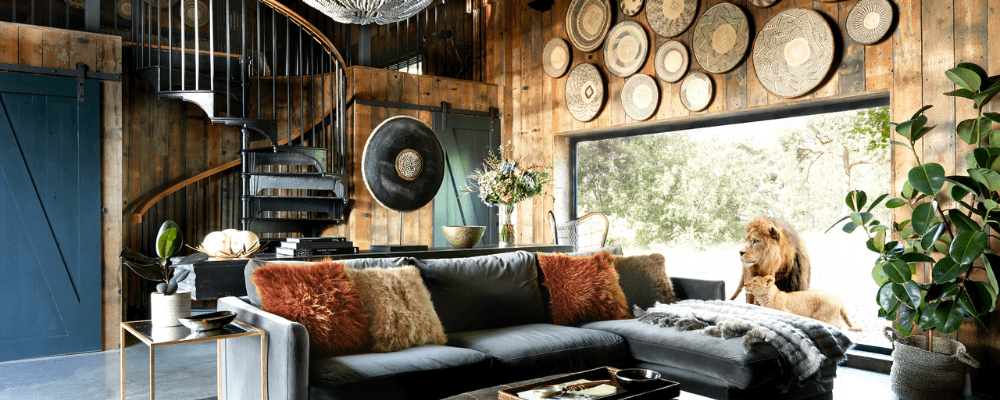 Treehouse Hotel
Elevated among the treetops, the luxurious treehouses offer a unique combination of comfort and adventure. Each treehouse is equipped with en-suite bathrooms, cosy bedrooms, and stylish lounges. The experience is further enhanced by the exclusive use of a golf buggy for exploring the reserve.
Cottages
Located centrally in the Port Lympne Mansion, the cottages are the perfect option for guests looking for more privacy. Cottages combine vintage elegance and modern comfort, offering a fully equipped kitchen, comfortable living spaces, and a lovely outdoor terrace. It's an ideal choice for families or small groups looking for a more intimate lodging experience.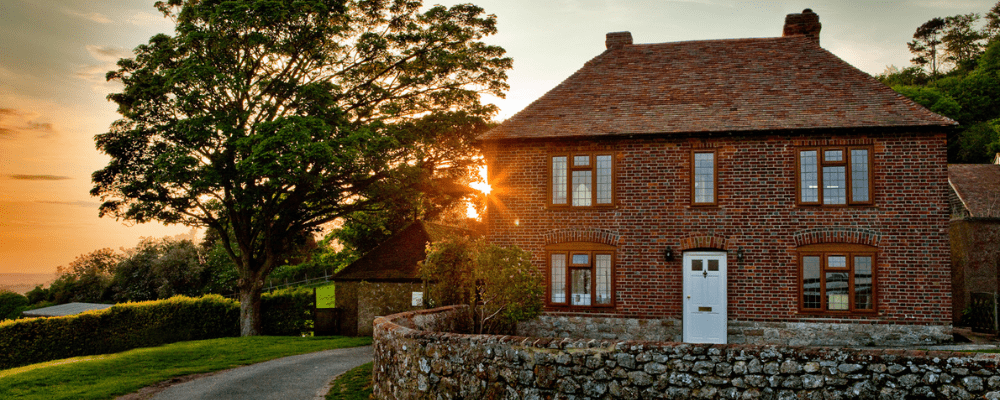 Pinewood Camping Pods
For guests seeking a more rustic and adventurous stay, cabins provide a cosy and back-to-nature experience. The pods offer comfortable beds, heating, and access to shared bathroom facilities. Guests can also enjoy their private decking area, perfect for relaxation and stargazing.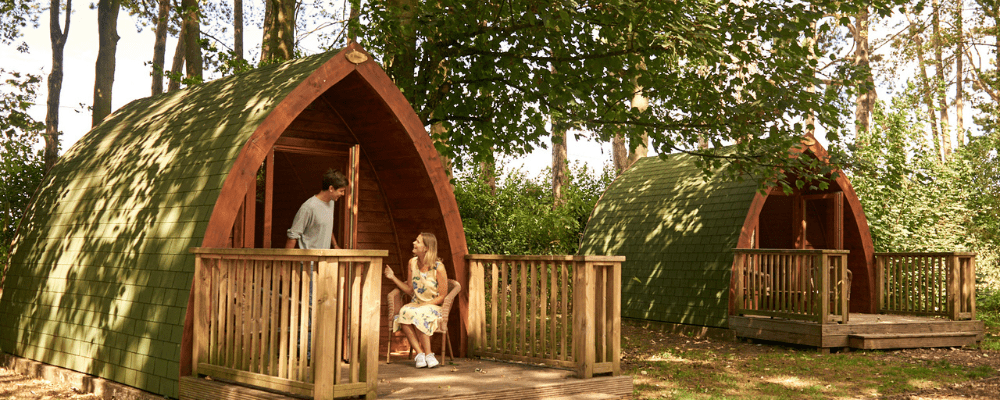 The Bubble
Offering 180-degree panoramic views, the bubble is the ultimate romantic getaway. The accommodation can host two guests. With transparent walls and ceilings, it includes a freestanding bath, as well as a monsoon shower, and a separate living area.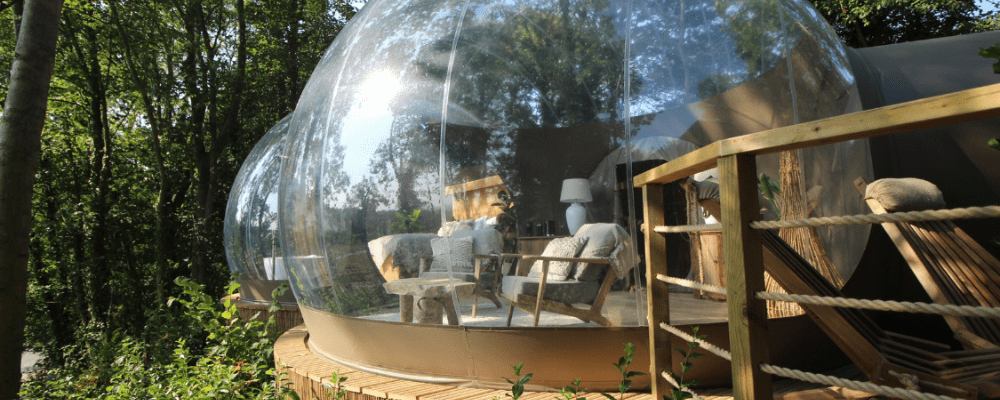 This is the perfect destination for nature enthusiasts, families and anyone looking to support wildlife conservation !