When Laurent Delaunay – co owner of the Abbotts & Delaunay winery – met Nicholas Crampton in 2008, I doubt that either of them imagined they would one day be presenting a joint portfolio tasting in a fashionable hotel just off London's Covent Garden. However, that's exactly where they found themselves yesterday evening, with a special selection of Australian and French wines.
Winerist was fortunate enough to attend the tasting, and to get an exclusive preview of the Woods Crampton wines, which will soon be imported from Australia and available to buy in the UK for the first time.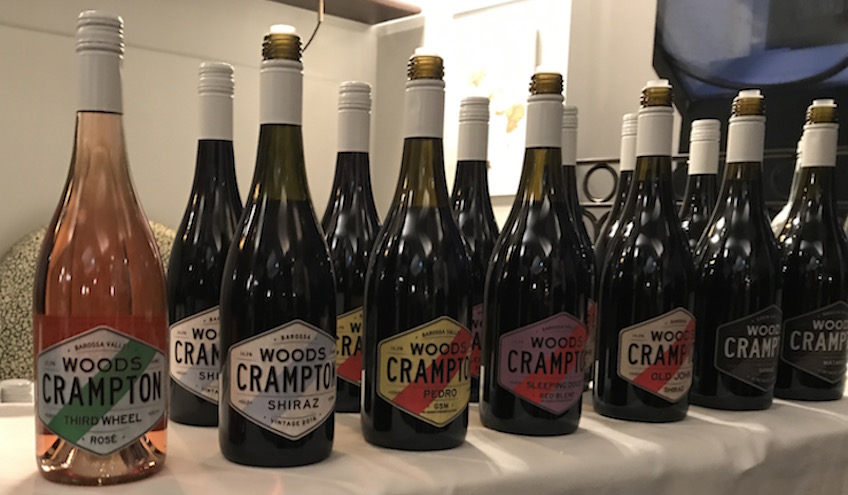 While it might seem like a relatively unlikely pairing at first, it soon becomes easy to see why the partnership of these two wineries has been so successful. Both Nicholas and Laurent speak warmly of their shared winemaking philosophy and their mutual dedication to producing quality wines using time-honoured Burgundian principles for terroir selection and production techniques.
Laurent, together with his wife Catherine, founded Badet Clément & Co in 1995, in the Languedoc region, which he describes at that time as 'a playground for young winemakers'. Here, they created "Les Jamelles" – now one of the leading brands of super-premium varietal wines from the South of France. In 2005, Laurent and Catherine acquired boutique winery 'Abbotts' and by 2006 they were creating their own wines, specifically adapted to the 'precise and elegant' Burgundy palette, under the name 'Abbotts & Delaunay'. Since then, they have continued to search for the ideal terroir, and have added three stunning single vineyard wines to their portfolio: Chardonnay 'Le Palajo', Pinot Noir 'Solaire' and Pinot Noir 'La Métairie'.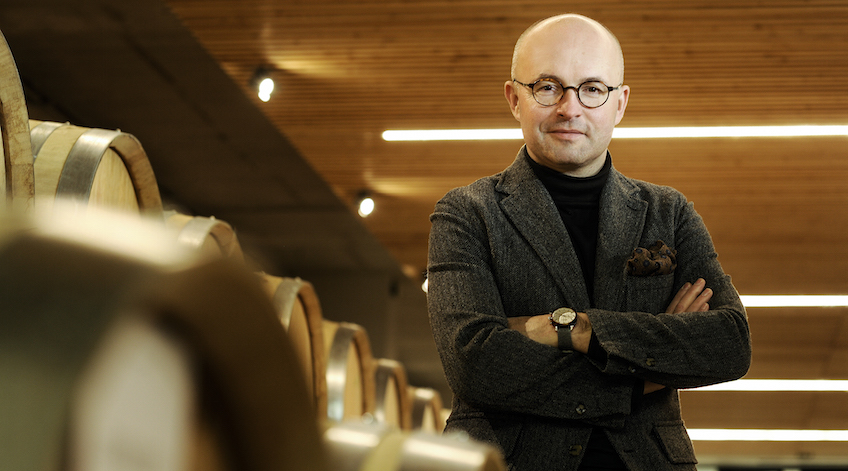 Crucial to the quality of Abbotts & Delaunay's award winning wines is the meticulous selection of the best terroirs, a long maceration to extract as much fruit as possible, and a precise aging process, partially carried out in oak barrels.
Meanwhile, in 2009, Woods Crampton Wines began as a side-project for Nicholas Crampton and friend Aaron Woods, who began to make wine in Australia's Barossa Valley under the expert tutelage of Corey Ryan, owner of Sons of Eden winery. Their portfolio rapidly grew to fifteen wines and almost twenty thousand cases from the 2017 vintage, which received outstanding reviews for quality, style and value. Today, says Crampton, he feels that Australian wines are being 'given a second chance' by international consumers. It is his goal to produce elegant and approachable wines which suit Australia's casual dining culture, and can be enjoyed all around the world. Using traditional techniques from Burgundy – a cold soak followed by a long, cool fermentation – Woods Crampton are able to produce flavourful wines which do not contain a lot of tannin. These highly drinkable wines balance intensity with freshness and are more immediately expressive and rewarding than other producers in the region, who are more concerned with creating 'full-bodied blockbusters'.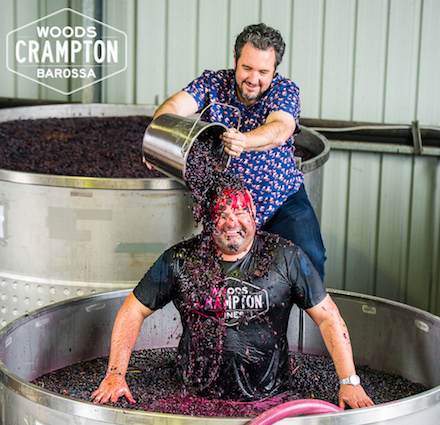 This desire to do things differently is what unites these two winemakers in such a successful partnership. They each create fresh, elegant and contemporary wines, and their collaboration on international distribution means that we will soon be able to enjoy Woods Crampton wines in the UK, alongside the Abbots & Delaunay wines which are already available.
Look out for this fantastic portfolio of wines in Majestic stores throughout the UK, and be among the first to try this exciting new offering from a passionate and innovative Australian winery.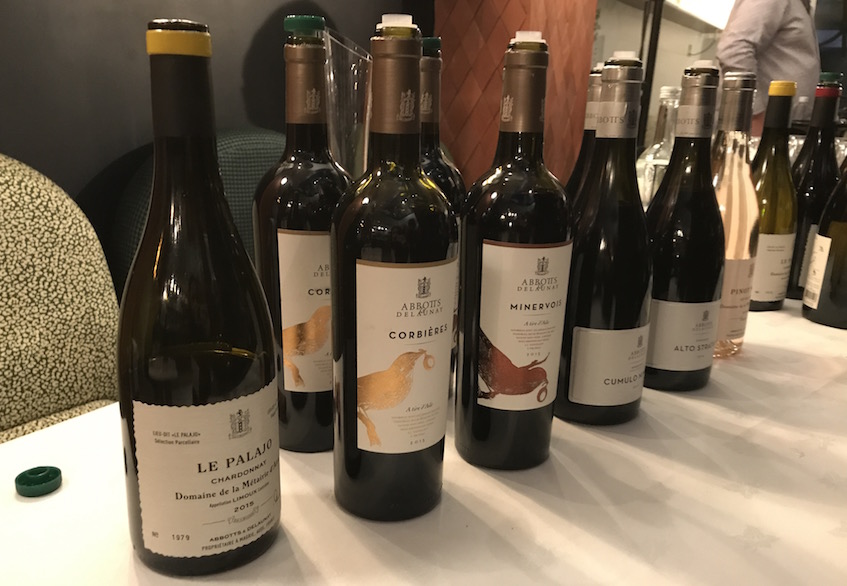 Winerist recommends:
Abbots & Delaunay, Nuages & Vents range, AOC Minervois – Cumulo Nimbus 2014
(DWWA 2017 Platinum medal – Best Languedoc Red, 95/100)
Stylish, elegant and subtle red, produced in very limited quantities from high altitude vineyards. Bright and limpid, boasting deep garnet colour with purple tints around the rim. Aromas of black cherry, blackcurrant, redcurrant and raspberry. Notes of pepper, plum and liquorice.
Abbots & Delaunay, Single Vineyard range, Pinot Noir Solaire – IGP Haute Vallée de L'Aude 2014
Produced in the best plots to reflect the intrinsic character of the terroir. The noticeably increased brightness in the 2015 vintage speaks to the year-on-year improvements which Abbots & Delaunay are achieving as they continue to cultivate their vineyards.
A serious first nose redolent of damp earth, roots, humus and peat followed by heady, floral notes of iris. The nose opens up to fruitier notes of raspberry liqueur, ripe cherry and dark chocolate. One can truly sense the elegance and depth of this wine. Full-bodied and generous on the palate. The finish is fresh with a hint of liquorice and very silky tannins.
Woods Crampton Wines, Coloured Label range, Sleeping Dogs Barossa Dry Red 2017
A complex and expansive nose with an array of dark berry, earth, exotic spice and woodland aromas. The palate is medium to full bodied with ripe red and dark berry flavours framed by an array of exotic spice and dried herbs before a long finish carried by soft tannins and bright acidity.
Woods Crampton Wines, White Label range, Riesling 2017
Pale, almost clear, with vivid green highlights. The nose is very fresh and restrained, tending towards citrus with subtle floral notes. The palate is elegant and pure, offering glimpses of its potential, with a core of delicate citrus flavours and beautiful mineral acidity.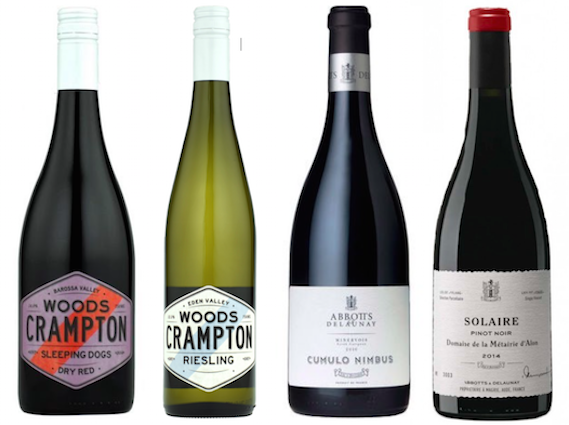 Tasting notes courtesy of Abbots & Delaunay, Woods Crampton Wines