Middlethorpe Hall is York's only country house hotel and ideal for an escape throughout the year filled with seasonal dining options.
Middlethorpe Hall is set within 20 acres of gardens and parkland, which have been extensively restored and replanted. Guests can follow a special tree trail around the grounds with a copy of their 'The Gardens and Trees of Interest' Guide and Map, to identify prize specimens. Guests are invited to venture out and explore the surrounding countryside and two walks are recommended.
Walks around York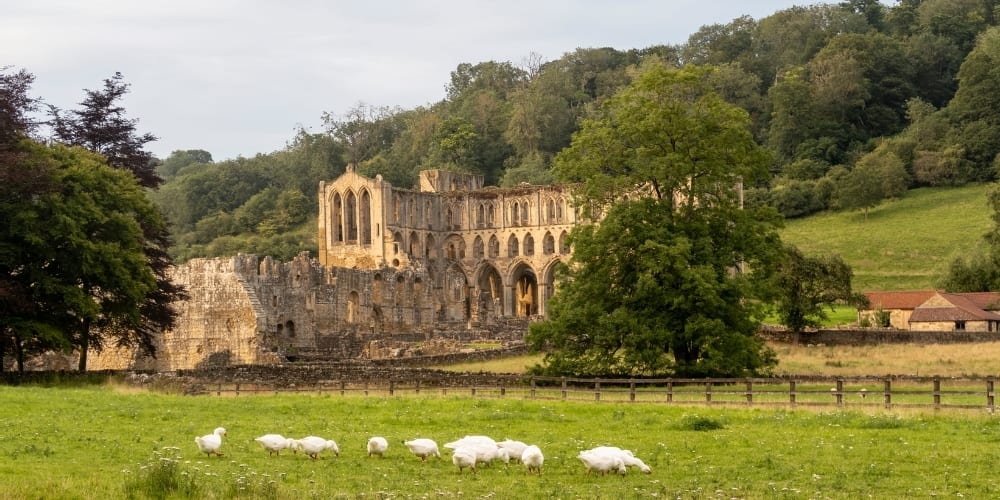 The first walk is a circular walk around Rievaulx Abbey. The Abbey was completed in 1175 and was the first big Cistercian church to be built in England. This lovely walk ticks all the boxes – historic ruins, birds and wildlife, woodland, and vantage points for outstanding views of the Abbey and terrace.
The second walk celebrates wildlife! Yearsley Moor is a 2.1km out and back trail located near York that features beautiful wildflowers and is good for all skill levels. The trail is primarily used for hiking, walking, running, and bird watching. The walk is also a popular dog walking spot.
Chocolate flavoured York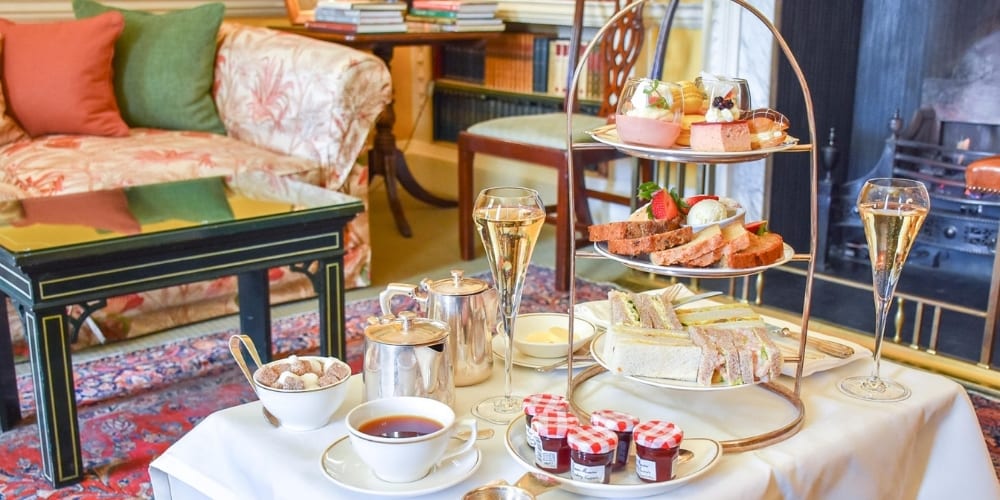 Photo credit: The Foodaholic
After all that walking the ideal treat is afternoon tea and nowhere in York quite celebrates afternoon tea like Middlethorpe Hall. The Hall was once owned by Sir Francis Terry of the famous chocolatiers, whose former Art Deco chocolate factory is nearby. Head Chef Ashley Binder and Pastry Chef Paul Harrison have created a new Chocolate Afternoon Tea experience. Scones contain white chocolate and orange peel and are served with orange marmalade and clotted cream; the pastries also include chocolate. From the hotel's wide selection of teas, they recommend a Sweet Orange Rooibos.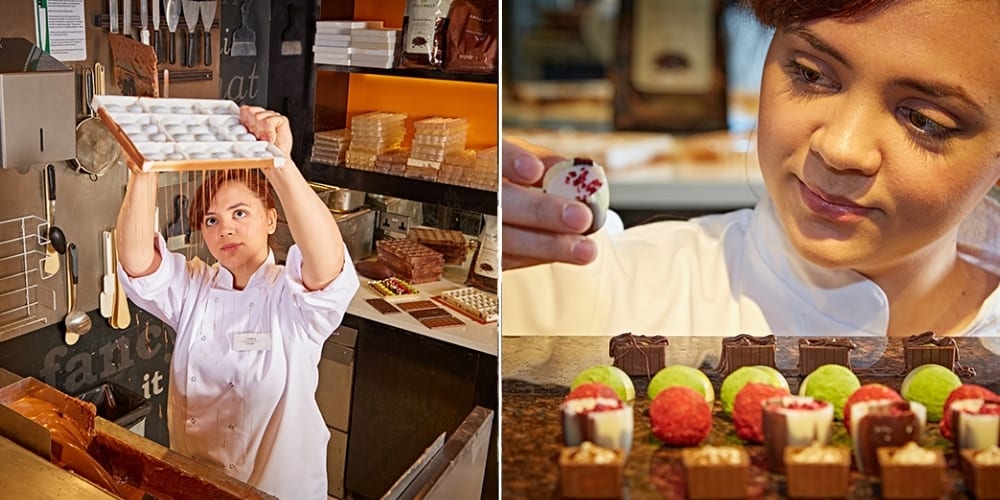 Picture credit: Visit York
Middlethorpe Hall's Restaurant Manager has created three new cocktails based on Chocolate: a White Chocolate Martini, a Chocolate Orange and a Chocolate and Mint – perfect as pre-dinner drinks or perhaps enjoyed in the comfort of the guest bedroom after dinner.
Some of the world's best-known names in chocolate originate from York – Rowntree created Kit-Kat, Smarties and Aero, whilst Terry's invented the Chocolate Orange and the All Gold Collection, and Cravens are famous for their French Almonds and Mary-Ann Toffees. Middlethorpe Hall recommend a 35-minute walk from the hotel to the centre of York, discovering some iconic places related to York's chocolate history along the way.
Visit York's recommended chocolate trail can be viewed here: https://www.visityork.org/eat-and-drink/experiences/chocolate-trail
Outdoor York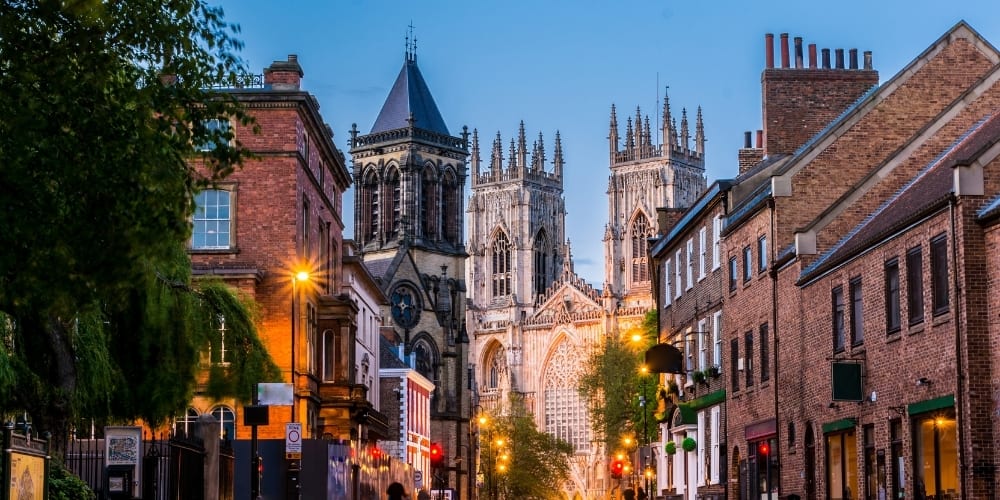 York's medieval City Walls, a scheduled ancient monument encircling the historic City of York, are free to access on foot throughout the year. No visit to York would be complete without a walk around the City Walls. At 3.4 kilometres long, the beautifully preserved walls are the longest medieval town walls in England. York's old City Walls are the most complete in England. They were built mainly in the 13th century on top of older earth banks. There are a few bits of dry moat left around the banks. The slopes are well known for their daffodils in March and April. At other times they are grassy or covered with wildflowers. A walk all round the walls [going up on the wall-walk, or just using the pavement outside them] takes about 2 hours. Covid-19 measures are in place including a one-way system.
Situated just outside of York, near Elvington, the Yorkshire Air Museum offers plenty to explore including outdoors. Highly recommended for its wide and exciting collection of French and British airplanes. The museum also tells the fascinating story of the RAF base at Elvington during WWII with its two French squadrons. With plenty of open space, large hangars and a woodland walk, this is a great half-day experience.
Plan a stay in York here: https://www.visityork.org/
A National Trust Hotel
Middlethorpe Hall has been elegantly decorated in the manner of the 18th Century and furnished with antiques and fine paintings, so that its look and ambiance is that of a well-kept, well-furnished private country house rather than a 29 bedroom Hotel (ten rooms and suites in the house, and nineteen in the adjacent 18th Century courtyard). The hall also has several dog friendly bedrooms.
A boutique spa is also available at Middlethorpe Hall operating via an appointment only system. Built behind the façade of two listed Edwardian cottages, Middlethorpe Spa is home to three treatment rooms and an indoor swimming pool.
Each stay, meal and spa experience at Middlethorpe Hall support the National Trust. Under the agreement, all annual profits generated from the three Historic House Hotels directly support the Trust's ongoing work. The hotels operate as a self-sufficient commercial hotel operation under the existing management of Historic House Hotels.
Stay at Middlethorpe Hall or book a meal in the restaurant here: https://www.middlethorpe.com/
Wine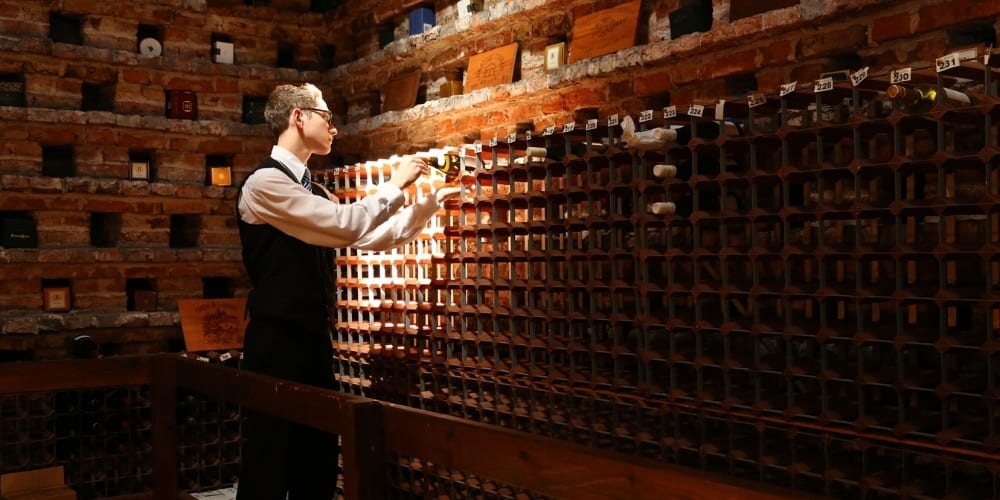 Middlethorpe Hall offers an extensive wine list which also includes bin-end wines which are used when a wine and a vintage is no longer available from the suppliers and they have few bottles left in the cellar. They always offer excellent value-for-money.
Adam Youngjohns, Middlethorpe Hall's Senior Assistant Manager had the idea of offering a weekly 'bin-end selection' list of interesting/unusual wines for which the hotel holds minimal stock at a great price so guests could have the opportunity to experience a type wine/grape/region that they would not have normally chosen. All wines can be paired with courses over lunch and dinner.
The 38 page wine list can be viewed here: