This week has been an exciting time in showbiz, with the BAFTAs, BRITs and London Fashion Week brightening up our television screens with some incredible red carpet looks. Now, we're no fashion experts, but if there's one thing we do understand about glitz and glamour, its Champagne! You just can't have a successful awards ceremony without plenty of bubbles on hand to toast the winners. So, here's how we deciphered some of the key looks from this year's BAFTA red carpet, with Winebird-style 'vinalogies', and one of the BAFTA sponsors that we know very well: Champagne Taittinger!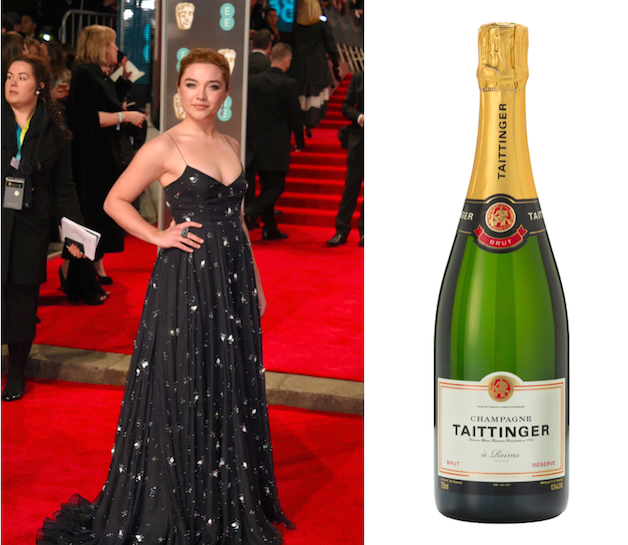 Florence Pugh's red carpet look was elegant, effortless and easygoing. The feminine floor length gown is comfortable and unfussy, complimenting Florence's gorgeous minimal makeup look, and its versatile enough to be dressed up or down for all kinds of occasions.
If this look were a Champagne, it would be Taittinger Brut Réserve NV: More everyday elegance and glamour, but still special.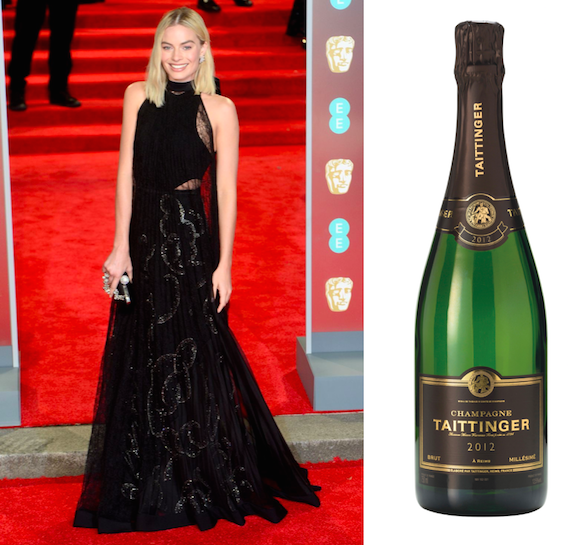 Margot Robbie dazzles in this vintage-inspired dress with sparkling embellishments. This timeless outfit really wouldn't look out of place in a glamorous black and white movie, while the subtle complexity of the outfit makes it truly red-carpet worthy!
If this look were a Champagne, it would be Taittinger Brut Vintage 2012: Vintage darling, with a little more detail, complexity and wow factor going on!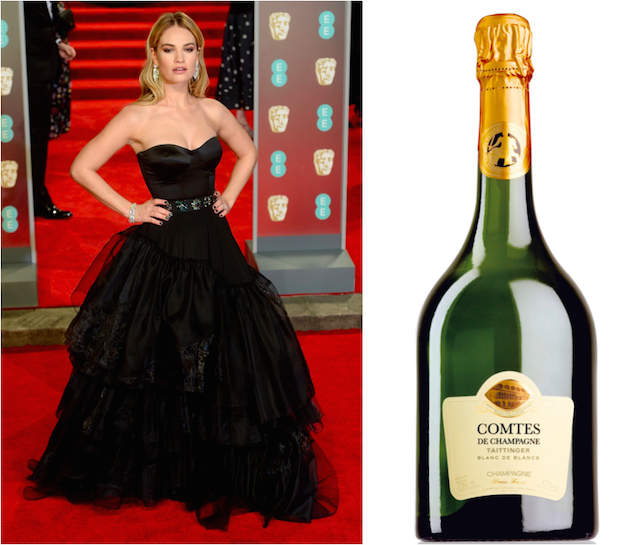 Lily James steals the show in this this striking ball gown. The complex, layered skirt is well balanced by the fine details on the corset, and every detail, down to James's matching nail varnish and jewellery, has been precisely planned to bring together this stunning, unique look.
If this look were a Champagne, it would be Taittinger Comtes de Champagne Blanc de Blancs Brut 2005: Truly award-winning, pretty, layered and elegant. Remarkably, it feels classic and modern at the same time.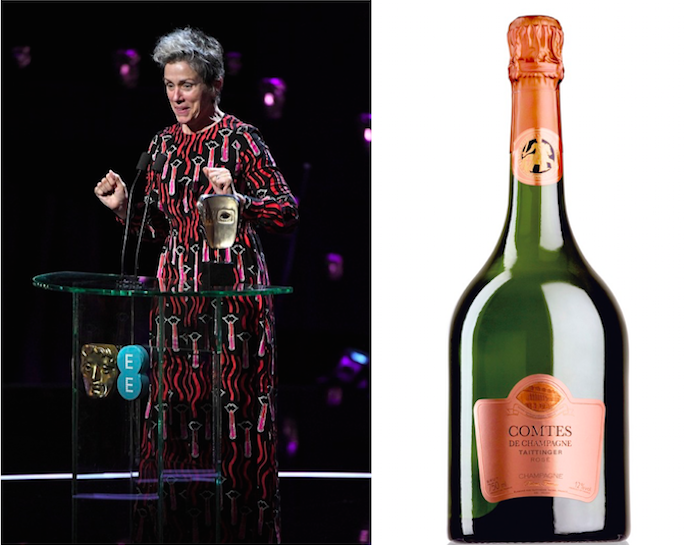 Who says that you can't have a Rosé Champagne? With a cheeky twist on the all-black dress code, Frances McDormand's dress brings a wash of bright colour to the runway with a quirky beaded design covering her black floor length gown.
If this look were a Champagne, it would be Comtes de Champagne Rosé. Well, who says you can't dress up a classic with a touch of pink? Not overt in style, but stands out from the crowd.
We're raising our glasses to all of the incredible winners and nominees! If you'd like to learn more about Champagne (and taste a glass or two while you're at it), why not consider one of our Champagne tasting experiences?
Image Credit: Getty Images