Why Go?
Minervois and the surrounding area is an all too often over-looked gem in the sparkling crown of the Languedoc-Roussillon region in the South of France. With three hundred days of annual sunshine, the sky is intensely blue, and seems to linger just beyond the fingertips, making the allure of that azure hard to resist. A place of fantastic beauty and cultural riches, for centuries the coveted land was passed from one conqueror to the next, and evidence of this colourful history peppers the fertile land. Layer upon layer of dark mountains loom above the vineyards and olive groves that stretch out in rows below, only broken by the sleepy villages and chateaux scattered amongst them.
The Minervois region keeps a low profile, midway between the medieval city of Carcassonne and the Mediterranean coast which stops its east to west journey at Narbonne and heads south towards Spain. Stoically French, you can expect to see all of the charming stereotypes – avenues of trees leading to villages filled with old men playing Boules, quaint cafes serving mouth-watering food and wine oozing from every orifice. Although you won't find much here to pump your adrenalin, the inactivity is varied and will undoubtedly leave you feeling relaxed, refreshed and revitalised.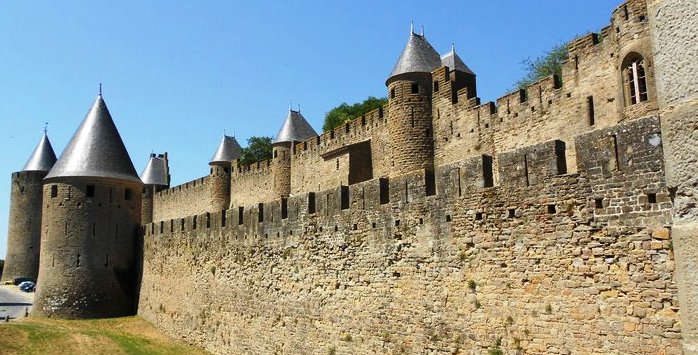 ---
Where to Go and What to See
There are enough spots of historical significance to trip up on in the Minervois and the surrounding regions. Not only that though, it also boasts natural beauty in abundance and a plethora of activities to help you explore it all.The Languedoc region in which the Minervois is nestled, is currently going through somewhat of a rejuvenation, with new and exciting businesses popping up all over the newly innovative area.
If its history and beauty you're after then the Abbaye Font Froide is the one for you. Nowadays, the monastic life has gone, but the buildings are magnificently preserved. The surrounding gardens and courtyards evoke an infectious sense of serenity – perfect for a lazy afternoon of wandering in wonder. Organised tours of Abbaye de Fontfroide take in the monks' living quarters, the ancient storage cellars, the cloisters, church and marvellous chapterhouse. And, if that gives you an appetite, there is a restaurant offering delicious re-imagined French classics.
Picnic
There is an abundance of agreeable spots to while away a pleasant afternoon with a picnic. Fill your basket with local treats from the variety of village charcuteries and patisseries, take a few bottles of the local wine, and picnic in a meadow filled with poppies. Spread a blanket beneath a shady tree at Notre Dame du Cros, or lounge on the banks of the Canal du Midi and watch the boats glide by. Parfait!
Minerve
Sitting on a high, rocky spur overlooking a deep gorge in a wild and open valley, Minerve is an awe-inspiring sight to behold. Only accessible by foot, this pre-Roman village is now dedicated almost entirely to the tourists it attracts, but rather than ruining the ancient spot's serenity, the influx of tourists (and their spending money) has added a little luxury and life to an otherwise sleepy village. If you ever get tired of the views (not likely!) there are a few shops, cafés and restaurants for the visitors, and a great little museum about the region's Cathar past.
Boules
Known locally as petangue, boules is still one of the most popular play-time activities amongst the locals, and is available to play free-of-charge in more or less every village green across the region. Easy to learn but difficult to master, this treasured pastime is the perfect way to enjoy some down-time with the locals (as long as you don't mind parting with a few euros for your inevitable defeat!).
---
Where to Stay
Chateau L'Hospitalet – from 100€/night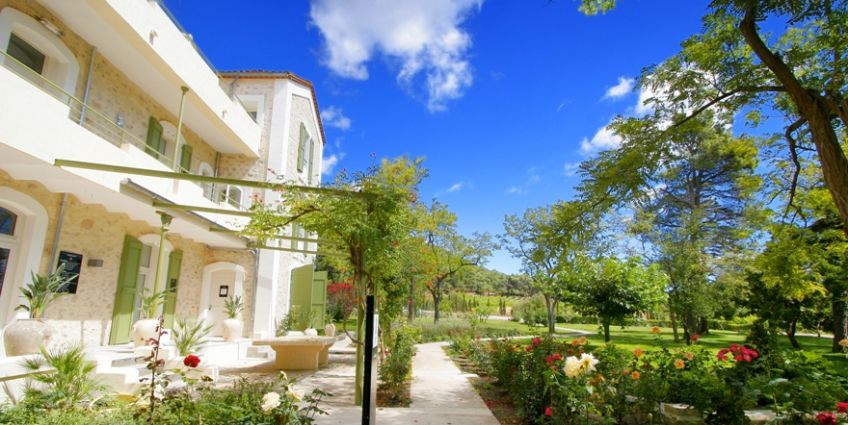 Beautifully decorated rooms offer stunning views out over the expansive vineyards in which this hotel is nestled. Visitors can enjoy some of the famous French gastronomy in the hotel's restaurant which prides itself on its home-grown, seasonal and fresh vegetables. Follow that with a browse around the extensive wine storehouses where you can learn about, sample and buy some of the best bottles around. And, wind down with one of the hotel's summer Jazz evenings where you can mingle with guests and musicians alike. If that still isn't enough, how about a wander through the exhibition galleries and craft shops to pick up some local art and bring a little piece of this magical place home?
---
Couvent d'Herepian – from 133€/night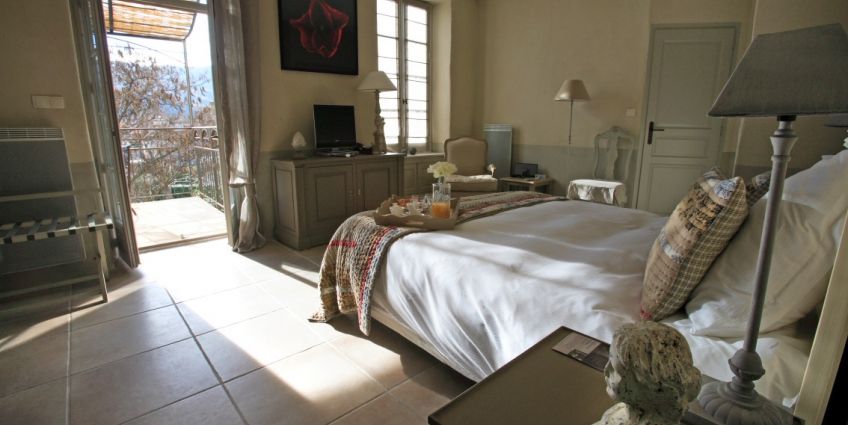 Le Couvent d'Hérépian is a 17th century convent that has been transformed into a boutique retreat in the unspoilt, picturesque town of Hérépian. Nestled within the Valleé d'Orb, Le Couvent d'Hérépian provides guests with an authentically home-from-home feel that will almost certainly trump the home you left behind!). Thirteen beautifully furnished suites, a bijou Spa, a warm, inviting kitchen, relaxe cellar honesty bar (you are the barman!) and tranquil garden combine to create an easy, friendly atmosphere. Le Couvent is an idyllic haven for those looking to explore the region in style, whether for a romantic break, an activity-filled weekend, or a house party with friends. An outdoor pool is open in the summer months, ideal for cooling off after a nice walk.
---
Domain Saint Hilaire – from 160€/night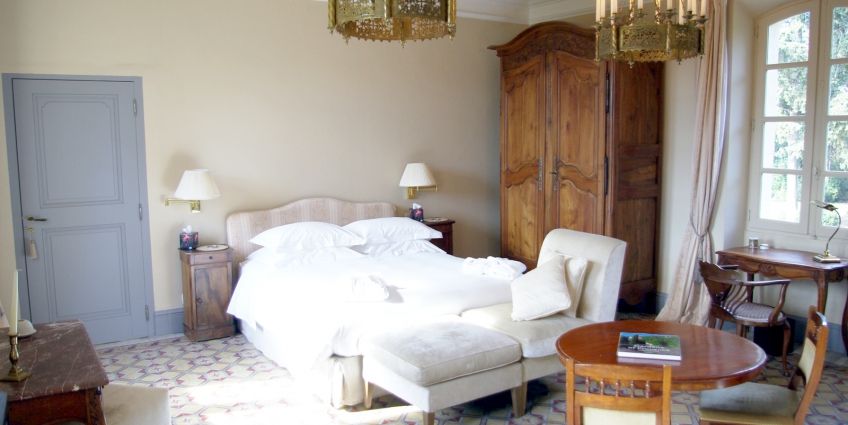 Tucked away in the heart of the countryside between Montpellier and Béziers, this idyllic, luxury retreat is in a 200-acre estate dedicated to the cultivation of vines. The Domaine offers four chambres d'hôtes in the newly renovated bastide, complete with infinity pool and luxurious en-suite rooms. Relax with a picnic in the park, nourish your nostrils with a stroll around the rose garden and make sure you round off every activity with a glass of the Domaine's own scrumptious wine.
---
Where to Taste?
Restaurant Auberge de Saint Martin
(11 Avenue du Général de Gaulle, tel: + 33 468 91 1618)
With outside tables, wood-stove and excellent food the Restaurant Auberge de Saint Martin is an absolute culinary delight. Formerly a village school, the owners can teach you a thing or two about French understated sophistication and elegance. Set menus from €22, phone to book, and in summer, ask about their wonderful Friday night music soirees.
(6 Quai des Negociants, tel: + 33 468 91 23160)
On the banks of the Canal du Midi, sits En Bonne Compagnie. Relax under the floral canopy whilst enjoying the view out over the canal and the expertly cooked modern French and European cuisine. Craig, who founded the restaurant in 2004 with Valerie, is a talented chef who boasts a CV including London Michelin-starred restaurants and the QE2 cruise ship. Vegetarians needn't worry as they are amply provided for. Menus are seasonal and can be seen on the website.
(Auberge de l'Ecole, Le Village, Saint-Jean-de-Minervois, tel: + 33 4 67 38 16 16)
This is one of those rare places that has managed the magic balance of cheerful and relaxed whilst being grand in its food and flavours. The food is rich and characterful, the cassoulet a stand-out house speciality and absolutely unmissable. A force to be reckoned with, Brigitte and Patrick run the show and make a terrific team, encouraging a sociable atmosphere. Pick up travel tips from the mix of dining locals and tourists as you soak up the local dining experience.
(17 Grand Rue, 34210 Minerve, tel: + 33 4 68 91 14 18)
Non-accessible by car, but thoroughly worth the walk, this charming little inn lies in the heart of Cathar country – Minerve. Relax on the terrace while you take in the views across the plunging Vallée du Briant over yet more top quality food and wines.
---
Cool things to do
Starting and ending in UNESCO World Heritage sites, this breath-taking trip across the Languedoc will leave you full of the joys (and food!) of the South of France. Soak up row upon row of beautiful vineyards, then glide alongside the canal followed by optional lazy day trips to the charming array of nearby attractions! This is the ideal way to work up a sweat, an appetite and a love for the Languedoc.
Cooking Class and Wine Tasting Course in Uzes
After what will undoubtedly be some inspiring meals; you will undoubtedly be in the mood for learning a few tricks of the local trade. With this half day extravaganza, you will get to enjoy the local specialities while waltzing around the 16th century architecture of the building. Afterwards, learn to taste and pair your wine, before enjoying it over a luxurious local lunch. What more could you ask for?!
Half Day Wine and Olive Tasting Tour
Take in the wondrous beauty of the Languedoc landscape during either a half or full day tour around the wine and olive oil making land of the region. Altogether you will taste a minimum of 8 wines and sample various olive oils, vinegars and olives throughout the day. After you have asked all of the questions you can think of to test your guide's knowledge, you can put your own tasting techniques to the test over lunch in one of the finest restaurants of the region.
You can expand your local knowledge as well as your waistline at this Roman vineyard. After the owners stumbled upon ancient Roman ruins on the property, they decided to create an exact reproduction of Roman wine-making. From the way they cultivated the vines to the laborious work of the slaves who were made to stomp the grapes, the whole process is explored. You can even buy bottles of Roman wine complete with salt water, honey and rosemary. Not forgetting the vineyard's own delicious variety of slightly more contemporary wines, this place is valde bona!