Mendoza is Argentina's largest and most important wine region, producing nearly 70% of the country's wine. The vineyards here are able to flourish at high altitudes, with an average of 900m above sea level. At these heights, overnight temperatures tend to be cool enough to produce deeply-coloured, rich, fruity reds and aromatic, fruity whites. Allow us to take you on a journey of the best wineries in Mendoza.
Mendoza is home to more than a thousand wineries, referred to as bodegas, with 300 alone situated in the vicinity of Mendoza city, the heart of the province. Over the last few years, the region has undergone a modern transformation and now offers something for everyone – from wine tours, gourmet restaurants, luxurious spa hotels to hiking and mountain biking. Mendoza has all the qualities to become the Napa Valley or Bordeaux of South America, though it still offers incredible value, so don't postpone your wine holidays to one of the world's most striking wine regions!
Here are a few of our favourite wineries to visit while in Mendoza. You will get the full wine tasting and learning experience by joining one of our local experts on one of our guided tours of Mendoza.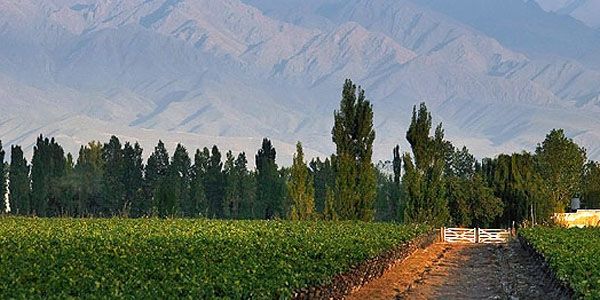 Vineyards and mountain views at Familia Zuccardi
Familia Zuccardi is highly acknowledged as being a pioneer in the production of varietal wines such as Tempranillo, Bonarda, Viognier, Caladoc, Marselán and the first fortified Malbec wine (Malamado). What makes Zuccardi one of the best wineries in Mendoza is that fact that it's among the first wineries to endorse wine tourism and nowadays is one of the most visited bodegas in Mendoza. After the formal wine tour, you will be seated for an asado-style lunch in a patio area in the vineyard, where you will be served a different Zuccardi wine to go with each mouth-watering course. Cooking classes, music, balloon rides, and art exhibits are also offered.
Don't miss out on the impeccable wine tastings and winery tours at Familia Zuccardi.
---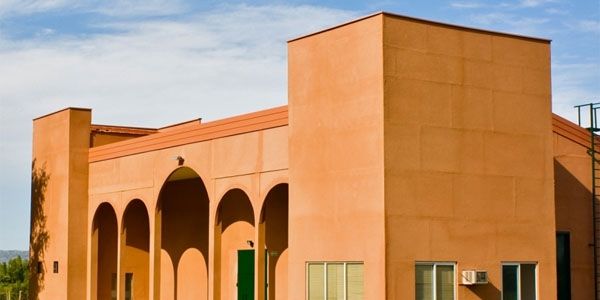 Front view of Bodega Raffy in the Uco Valley
The bodega is located in Tupungato at 3500 feet altitude, which is the highest area of the Uco Valley and the point of departure of the Wine Route. Besides its own 8.5 hectare vineyard planted with Malbec "pied franc", Bodega Raffy also manages some high-quality parcels of old vine in neighbouring properties, that are mostly older than 50 years, which is quite rare in Argentina. The ambition of Bodega Raffy is to allow Argentinean Malbec to reveal its fullest potential. Visits are by appointment only – the staff are very welcoming but please send an email at least 72 hours before visiting.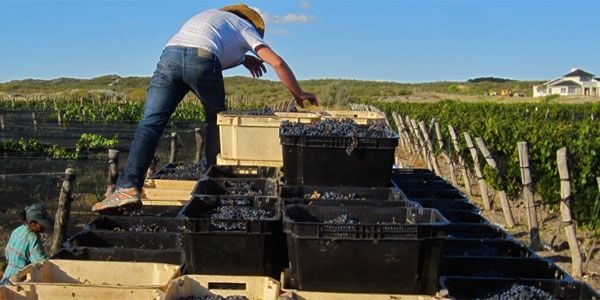 Harvest time in Bodega Raffy
---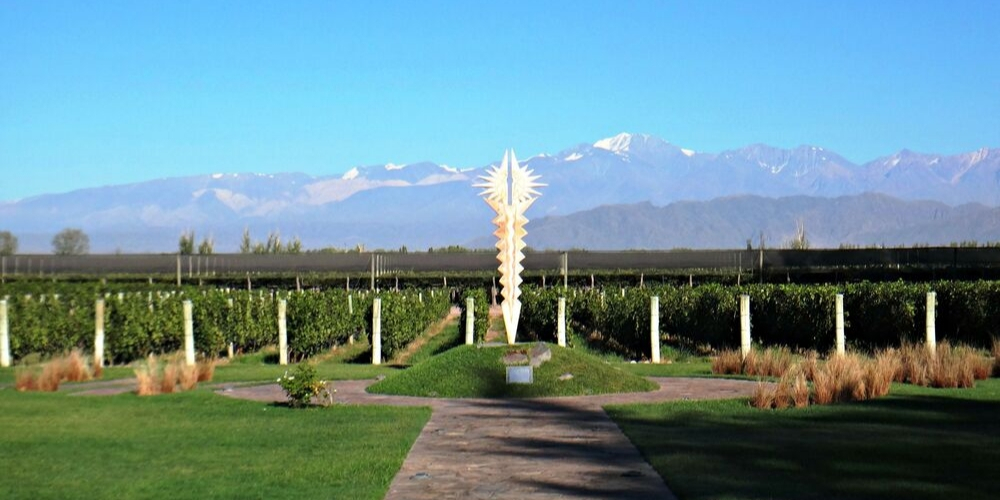 Photo credit: Tatiana Junkes
The bodega was acquired by the Swarowsky family of Austria in 1989 that fell in love with its surroundings. Malbec, Torrontes and Syrah are some of the main grape varieties at this winery which produces some of Mendoza's finest Malbec blends. Wine holidays at Bodega Norton offers wine tastings, vineyard trips and a panoramic wine bar terrace. Visiting is easy, available visits are from Monday to Saturday at the following times: 9:00am, 10:30am, 12:00pm, 1:30pm, 3:00pm, 4:30pm.
Interested in winery tours and tastings at Bodega Norton?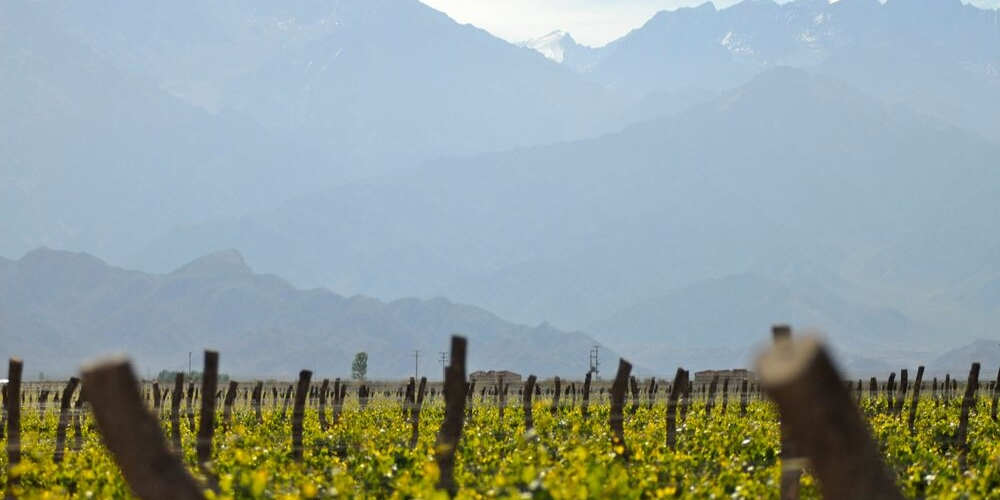 Photo credit: Lizandro Chrestenzen
This top winery is located in a secluded part of Valle de Uco on a 263-acre farm, 80 miles from Mendoza city, but it is worth the drive. The setting is striking with breathtaking views of the Andes Mountain peaks, which are covered by snow most of the year. The winery itself is architecturally one of the most innovative ones around. At its Urban restaurant, O. Fournier is not only one of the best wineries in Mendoza, but it also provides excellent Argentinean-Mediterranean dishes that match perfectly their Urban, Alfa Crux and Bcrux wines. Enthusiastic tours available everyday including holidays (upon reservation) from 9:00am to 6:00pm in English, Spanish and Italian.
Interested in wine tastings and winery tours in Uco Valley?
Trapiche Winery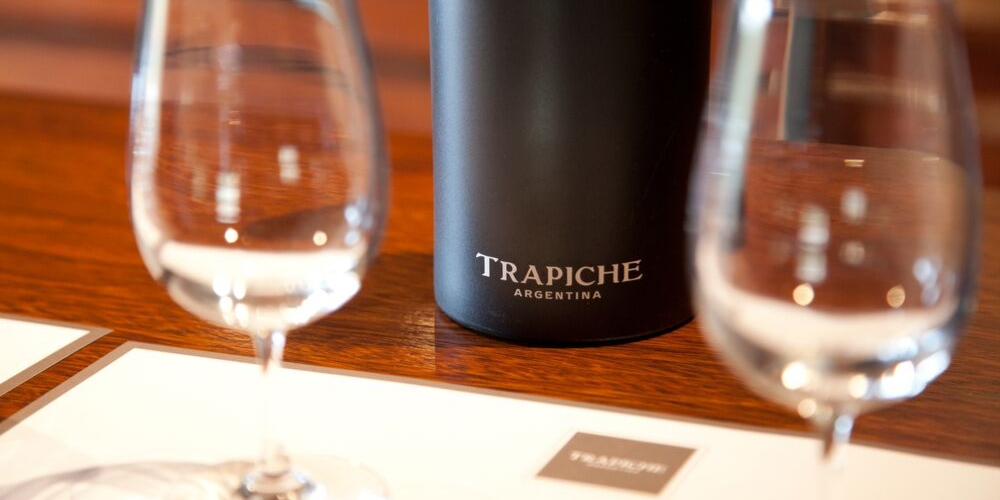 Photo cred: Alphis Tay
One of the biggest and best wineries in Mendoza, Trapiche is located in the oldest region of Mendoza in Maipu and has refurbished its original adobe building for a very interesting tour of Mendoza's rich winemaking history. Though they are a mass producer their top-end Cabernet Franc and blends are well worth a try. Tours available daily Monday to Friday from 9am to 5pm, and Saturday from 9am to 1pm, closed on Sundays.
Don't miss out on these fantastic wine tours and tastings at Trapiche Winery.
Bodega Pulenta Estate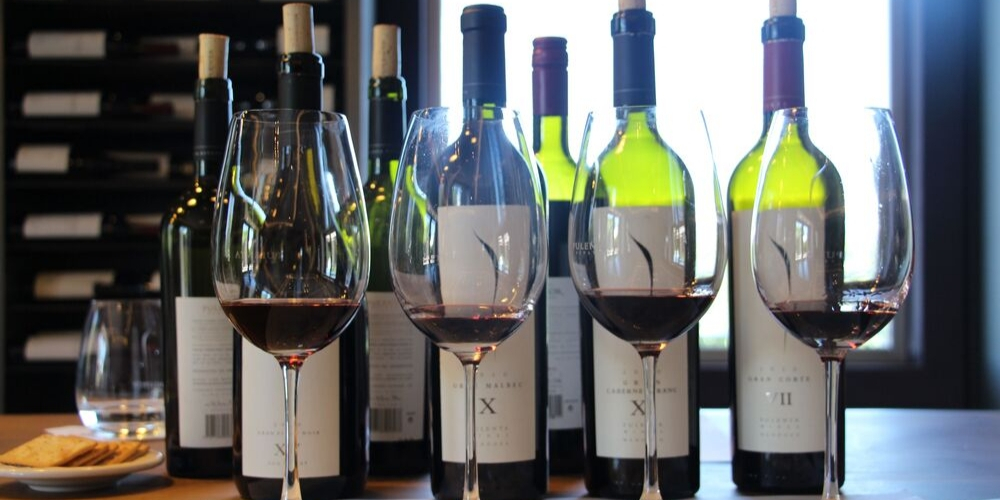 Photo credit: Marcelo Uriarte
The bodega is situated in  Alto Argelo in Lujan de Cuyo, one of the most prestigious winemaking areas in Mendoza. It is run by two Italian brothers. With more than 135 hectares, the vineyards are planted with Malbec, Merlot, Cabernet Sauvignon, Chardonnay and Sauvignon Blanc, which are used as both single varieties or blended to make wines such as the Pulenta Gran Corte. Guided tours can be organised Monday to Friday from 9am to 5pm and Saturday and holidays from 9:00 am to 1:00pm.
Experience wine tours and tastings at Bodega Pulenta Estate for yourself.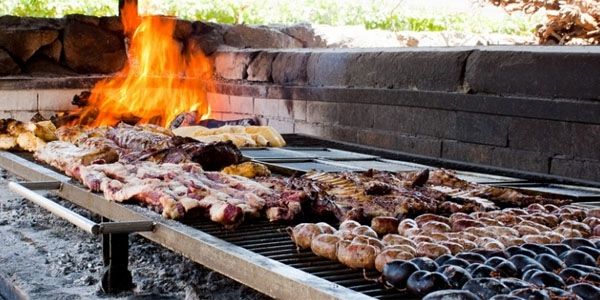 Title Photo: Alfredo
After the wine tour enjoy an asado in the patio area.
Have you visited Mendoza? What are your favourite wineries? Looking for more information for your wine holidays to Mendoza? Have a quick read of the top 10 things to do in Mendoza. And if you're looking for something a little extra, why not check out our Top 5 Wine Spas in Mendoza? If your visit to Argentina is short, find out how to spend the perfect weekend in Mendoza!
Read our Mendoza travel guide for more information!