Christmas is around the corner and we are hurtling towards the end of the year. Your tree is up and the lights are twinkling, you're singing Michael Bublé's songs at the top of your voice, wrapping gifts, writing cards, catching up with friends, and planning your Christmas recipes. But you have the feeling something is missing… The wine! You've spent so much time thinking about the menu, that you forgot to buy the drinks.
No panic! We've hand-picked our favourite wines to take you on a journey through the world's best wine regions (that we've missed visiting this year). And made suggestions for the best Christmas food pairings.
So, which wines for Christmas lunch or dinner?
Whether you're thinking about making turkey the star of the show once again, going veg or surprising your guests with seafood dishes, we have selected the perfect wines to pair. Read on for some inspiration.
A toast to Christmas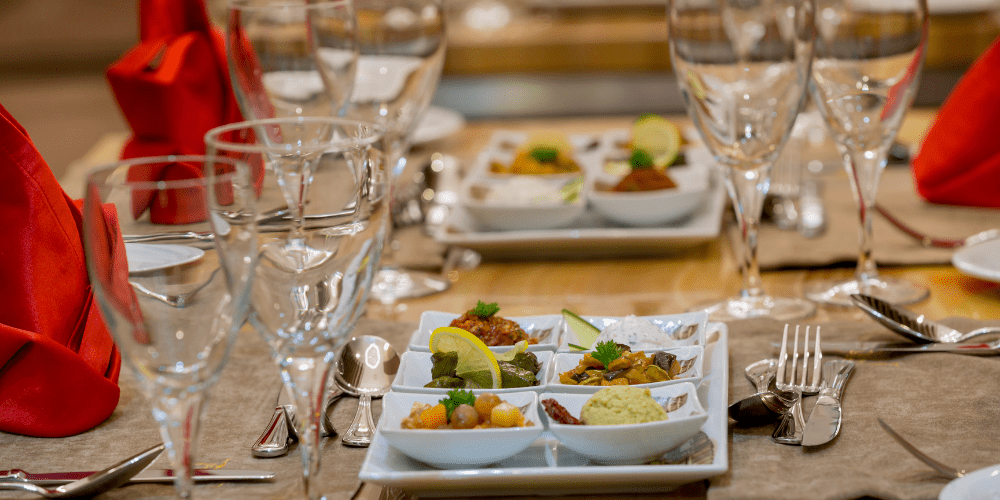 Kick off your Christmas festivity with a toast. 2021 has been as tough as the previous year, but Christmas is the perfect time to stop, relax, and recharge your batteries with family and friends.
If you'd like to celebrate new beginnings with some bubbles, we recommend De Chanceny Crémant de Loire Brut from the Loire Valley. With its complexity and freshness, it's perfect for an aperitif with soft cheeses or spicy hors d'oeuvres (available to buy in the UK at De Burgh Wine Merchants, in the US at www.wholefoodsmarket.com, or worldwide at www.dechanceny.com). 
If you prefer to start with a still wine, we highly recommend Mirabeau Pure Provence Rosé 2020 to pair with a light starter of salmon or salad before your main Christmas meal (available to buy in the UK at www.waitrose.com or worldwide at www.maisonmirabeau.com).
The main course: meat, seafood, or veg?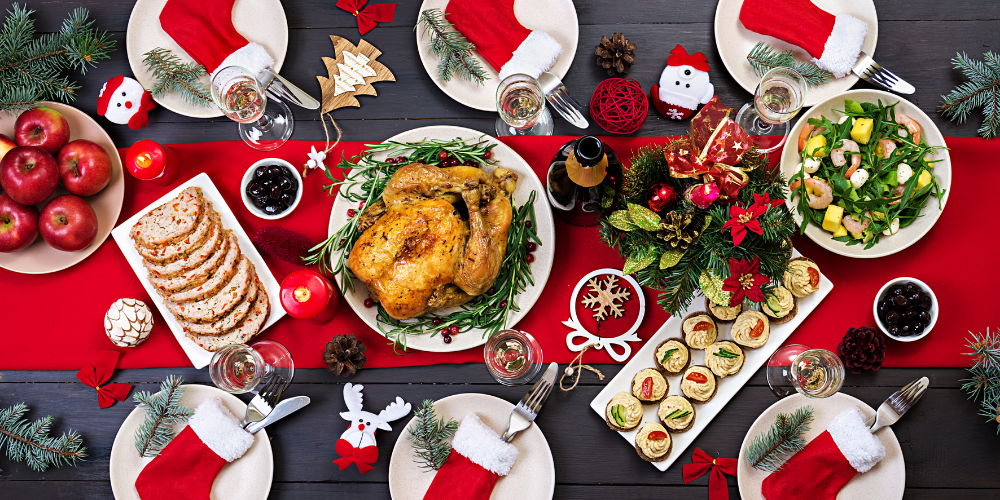 If, like us, you like to go traditional, then you'll likely be roasting turkey for your Christmas dinner. There are so many great wines that could pair with it and we chose the Faustino I Gran Reserva from Rioja. This elegant and versatile red is always the perfect pairing for a hearty meal at Christmas (available to buy in the UK at Asda, Tesco & Ocado, in the US at Vivino, and Europe at www.grauonline.eu).
An alternative to Christmas turkey is a delicious roasted duck, served with crispy potatoes and gravy. It pairs perfectly with the intense fruit flavour of Balfour Blanc de Noirs 2018 from Kent in the UK (available to buy at balfourwinery.com).
Stepping away from poultry, you might prefer to surprise your guests with sumptuous roast beef. If so, look no further; full-bodied, smooth, and fresh, Chêne Bleu Abélard 2012 from Provence is what you need (available to buy in the UK at www.winedirect.co.uk, in the US at www.wine.com, or www.chenebleu.com/shop).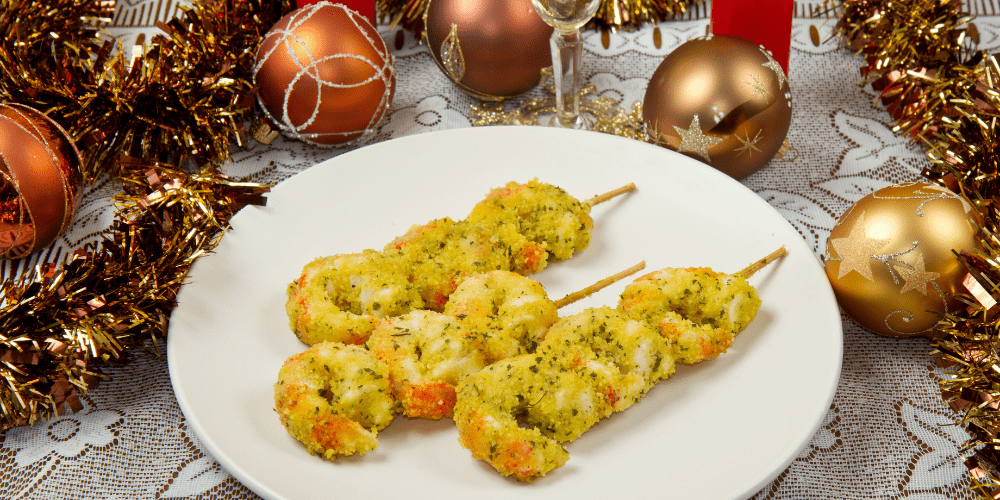 Meat might be traditional for Christmas lunch in the UK and parts of the US, but for some of our European neighbours, and Australasian friends; seafood is the star of the show. Think of hearty fish stew, salt-baked salmon, or a platter of shrimp, scallops, and clams. With its freshness and spiciness, we recommend pairing your seafood dishes with Donna Elvira Fink 2019 from Campania (available to buy in the UK, Italy, and Germany at donnaelvira.com). It's also a perfect choice for those opting for vegetarian dishes on Christmas Day, especially if they are covered in breadcrumbs, cheese, and herbs.
Last but not least, the dessert!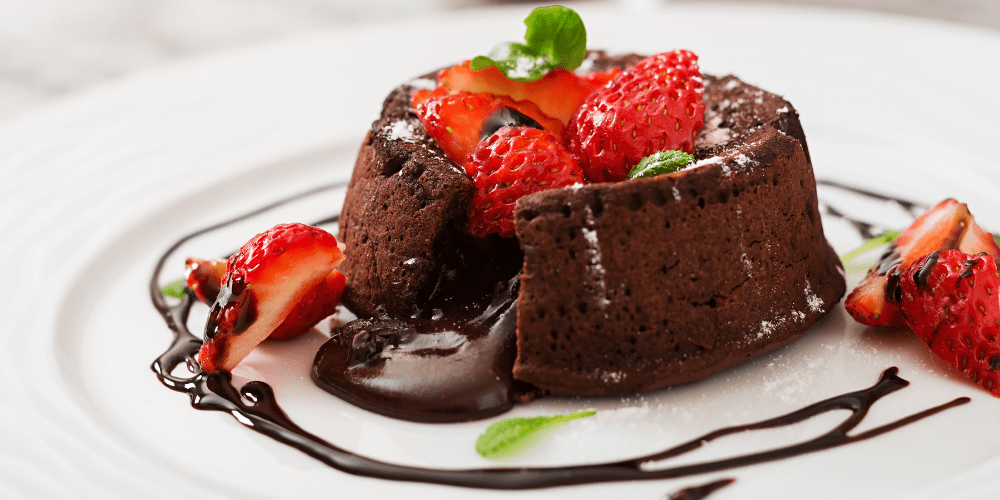 A Christmas meal is not complete without an indulgent dessert. And what's better than a chocolate fondant (or Yule Log) to end your dinner in sweetness? We warmly recommend pairing it with the bubbles of De Chanceny Vouvray Brut Excellence from the Loire Valley. With its fantastic character and plenitude, it's the perfect match for any chocolate based desserts (available to buy in the US at www.wholefoodsmarket.com, or www.dechanceny.com).
And… Bon appetit!
---
Get some Christmas inspiration with our guides to the Best wines for Christmas, the Best gift for wine lovers for Christmas, and the Best sparkling wines for Christmas and New Years'.