Gin has undergone a true metamorphosis over recent years, with luxury products popping up in an almost obsessive manner. It has a distinctly fresh, multi-dimensional taste and is perfect in cocktails or simply in tonic, with a twist of lemon. Where did gin come from though and why are so many in love with this drink?
The Dutch say that gin is derived from their spirit 'genever', a botanical-based liqueur with infusions of anise, coriander, caraway and juniper berries. A crude summary of history suggests that British soldiers fighting alongside the Dutch against the Spanish in the Thirty Years War, would indulge in some 'gen' before battle, hence the saying 'Dutch Courage'. The Brits got a taste for the botanicals and were smitten, developing their own botanical-based spirit. As they were unable to pronounce Genever properly however, the word morphed into the name we all recognise today: gin.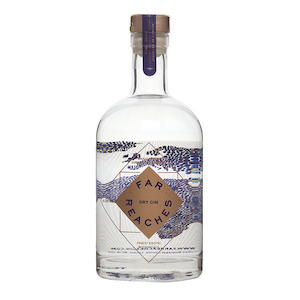 Unlicensed gin production in Britain, during the 17th century, was a free-for-all, with many people consuming the drink in favour of water, which was thought to be unclean. It was also seen as a cheap medicine for stomach complaints and various ailments.  "Spirit of Spices", as it was referred to before the name gin was more widely used, was cheaper than beer due to the low cost of grain and a heavy government tax on imported spirits. The veritable river of gin on the streets of London at this time, led to the nickname 'Mother's Ruin' and inspired the famous painting 'Gin Lane' by William Hogath in 1751, drawn to highlight th debilitating effects of too much gin on society at the time.
In much, much more recent years, we've seen an explosion of beautifully crafted, small batch gins with their own unique stories. It is back in fashion with a bang, though, to be sipped and savoured. Don't be like the lady above!
Want to try the best of what's out there? Here are 3 gins that have been making waves recently:
Far Reaches Gin
As a spirit inspired by global travel, obviously, we adore this brand! Made with 13 botanicals sourced from over all the continents to make this small batch gin, which is described as a twist on classic london gin, with a more perfumed, floral profile.
RRP £36. from Master of Malt and independent retailers and a number of premium bars and restaurants throughout London and Surrey, including Young's pubs.
Berkeley Square Gin
Made rather unusually with sage, lime leaf and lavender, but in an elegantly understated way, this is a new gin that evokes old school, high class London. very pretty.
RRP £35 from The Drink Shop, The Whisky Exchange and other independents.
Burleigh's London Dry
The botanicals for this gin were inspired by a walk in Burleigh Wood in leicestershire by the spirit's founder. Think dandelion, burdock, silver birch and iris. It's has earthy, woody notes as well as that classic citrussy tang.
RRP £30-35 from Master of Malt, The Whisky Exchange and other independents.
Thirsty? Why not head to one of these cracking rooftop bars in London to taste some gins or one of these romatic locations for a gin cocktail? Don't forget to lt us know where else we should be trying!