Purcari
: For premium Moldovan wines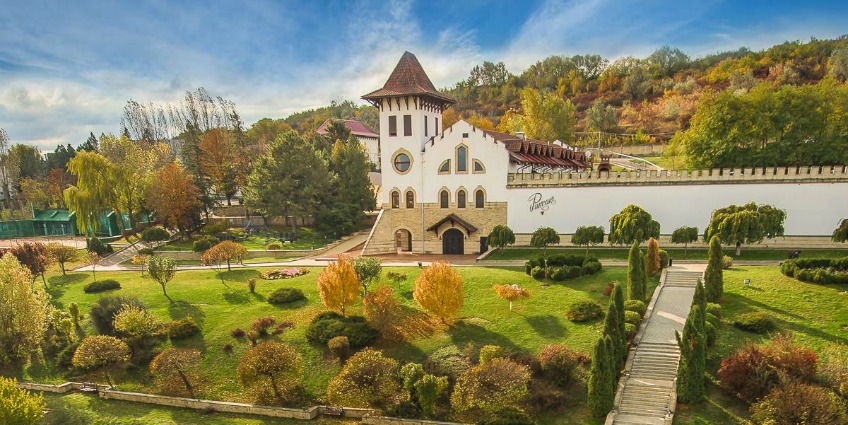 Purcari has a long tradition of winemaking. In fact, its cellars have remained unchanged since 1827. It attracts wine lovers from across the world it is one of the oldest and most famous wineries in the country. Situated in the south of Moldova, 120 km from the capital Chisinau, close to Nistru and only 30km away from the Black Sea, the terroir is favourable for grape varieties like Cabernet Sauvignon, Pinot Noir, Saperavi, Chardonnay and Rara Neagra (a Moldovan indigenous red grape variety) used both in single varietals and blends. Since 2012, Purcari also produces a beautiful Ice Wine from Muscat and Traminer grapes, hand-picked when the temperatures drop to -6 to -10C.
The underground historical cellars are curiously built in a cross shape; a reminder of the time when the production of wine in the country was controlled by the church. Here you'll see the French-oak barrels used to age award-winning blends such as Rosu de Purcari and Negru de Purcari. The cellar also has a vault that holds a private wine collection of vintage Purcari wines and other rarities from around the world.
Since 2003, the Purcari estate has been extended to include wine tourism services such as a boutique hotel with 8 charming rooms, a wine tasting room, a restaurant, two lakes, tennis court and children's recreation area.
Chateau Vartely: Where tradition meets technology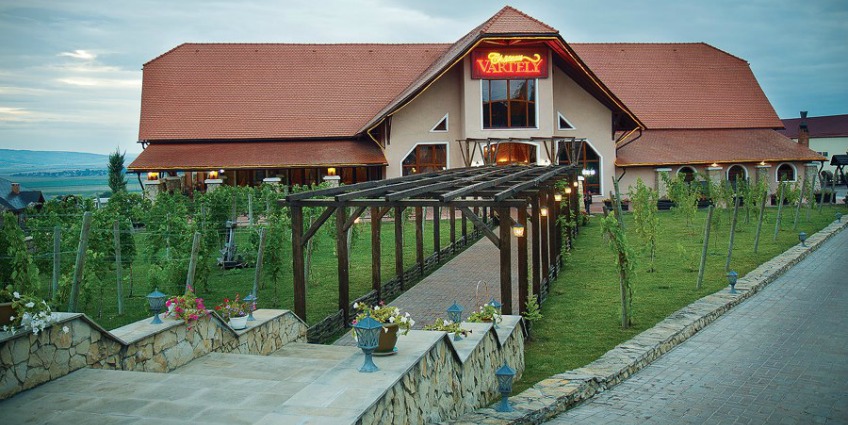 Chateau Vartely was founded in 2008, but has already achieved so much. This young but ambitious winery has established itself as one of Moldova's best, both locally and internationally, receiving over 10,000 wine tourists a year. We visited them for the third time recently and were very impressed not only by the wines, but also by the tourism facilities and the high standard of service. First of all, the winery is dotted with the latest German winemaking technology. The winemaker brought back all the modern techniques as well as a love for Ice wine from his studies in Germany, which the estate now produces from botrytised grapes.
Located near Orheiul Vechi, one of Moldova's unmissable natural archaeological sites, Chateau Vartely is the perfect rural place to stay. The estate has four villas, all elegantly decorated and equipped with high-standard modern facilities, including a sauna, pool table and swings. The villas also have their own private terraces overlooking the winery and the surrounding picturesque fields and villages. In the main building of Chateau Vartely is an exceptional restaurant, specialising in Moldovan and European cuisine with a modern twist. The restaurant terrace offers wonderful views of Orhei town and the river Raut.
The cellar at Chateau Vartely has 2 tasting rooms and there is also an internationally themed room showcasing a worldwide famous collection of both Old and New World wines. The rooms are beautifully decorated with dark wood panels and candelabras creating a romantic atmosphere. Make sure you taste some of the estate's Feteasca Alba white wines; Vartley is keen on promoting this old forgotten Moldovan grape variety that tastes of wild flowers and green apples.
Castel Mimi: For historical significance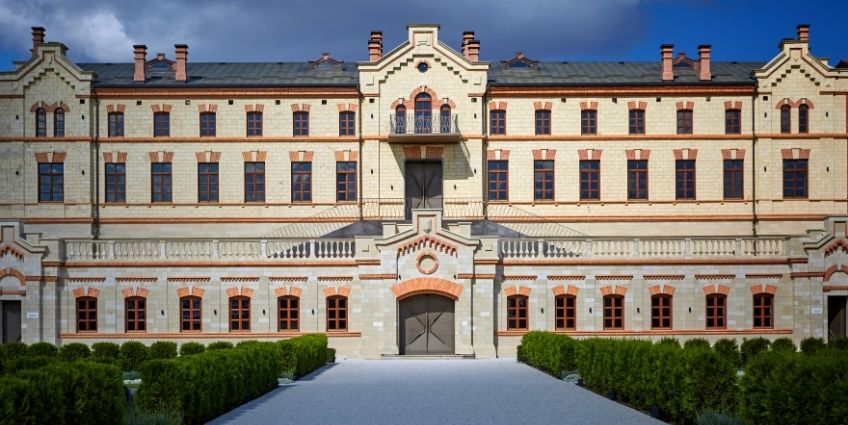 Castel Mimi is one of the most important architectural masterpieces in the Republic of Moldova and one of the most prominent wineries in the country. It keeps the long lasting traditions in winemaking, inherited from Constantin Mimi (1868-1935), the founder of  the castle and the last governer of Bessarabia in Russian Empire Era. Castel Mimi is the only wine castle in Moldova and it has an enormous historical value, as it was built between 1893-1901. Castel Mimi has seen different historical periods, as Bessarabia (now Republic of Moldova) until its independence in 1991, Castel Mimi been part of the Russian Empire, Romania and the Soviet Union. All of these periods left a mark on the history of the castle, but also enriched the knowledge used to create exquisite wines that are perfect for any occasion.
Chateau Cojusna: For dessert wine and brandy lovers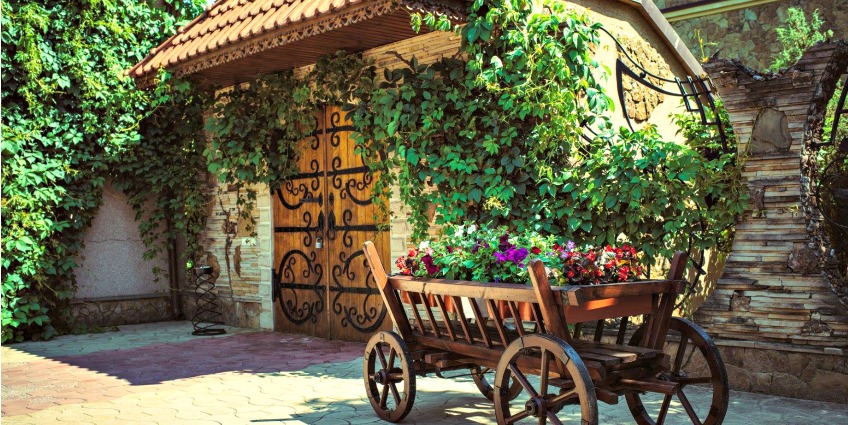 Located in the heart of Moldova, only 15 km from Chisinau, is Chateau Cojusna: a place where you can discover some of Moldova's traditional dessert wines and brandies. This one of the largest wineries in Moldova with over 600 hectares of vineyards and an annual production of 14 million bottles of wine. A large part of the winery's products are being exported to Russia, Eastern Europe and China, where many still prefer sweet wine to dry.
Chateau Cojusna prides itself as being the first winery in Moldova to introduce the original Charentaise pots from Cognac, allowing them to produce brandies of a high quality. Distillates are then aged in oak barrels, as well as in large corrosion-proof reservoirs for a period of 3, 5 or 7 years. We found some of the largest oak barrels ever used there: enormous, 10,000 litre casks!
Visitors should also try Chateau Cojusna's delicious dessert wines made from Cabernet Sauvignon grapes. These are full of blackberry, currant, honey and chocolate aromas and flavours, with a long, silky finish. The Moldovan's call this wine 'Cahor' – not to be confused with the French Cahors wines. It can be best compared to a pastoral wine, and it's not coincidental that Moldovan Cahor was also called a 'church wine' having been used at religious rituals.
Cricova: For sparkling wine lovers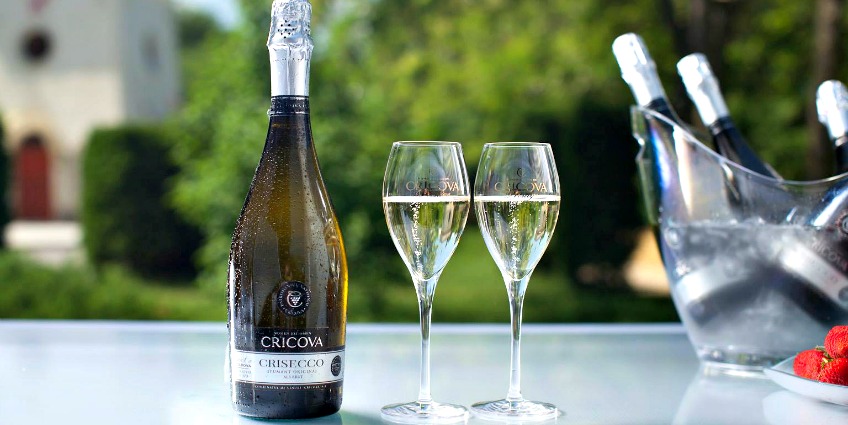 Cricova is a very famous producer of traditional method sparkling wine (though they make still wines too). Most locals would not go without a bottle of their sparkling wine on New Year's Eve!
Cricova is a must visit if you like pomp and a bit of opulence with an Eastern European twist. It is only 15 km from Chisinau, so very conveniently located. Make sure you try the brut and a semi-sec sparkling whites as well as the quirky Cricova red sparkling wine, made of Cabernet Sauvignon.
Milestii Mici: For the largest wine collection in the world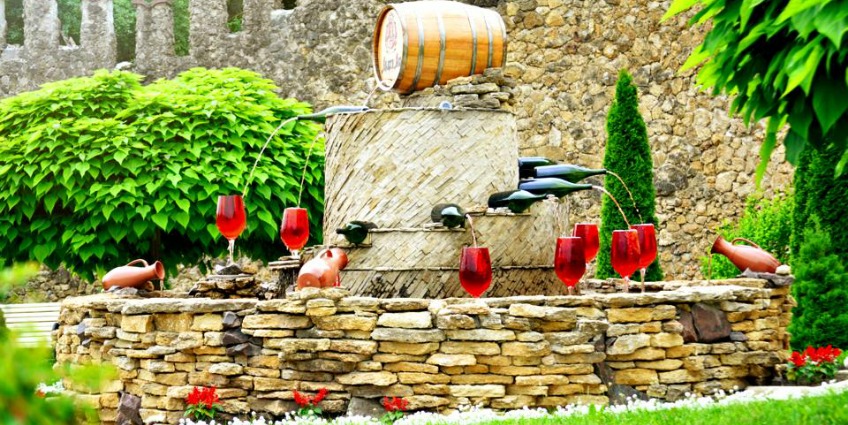 The Milestii Mici winery is is only 18 km from Chisinau and has become known in Moldova for having the longest wine tunnels in the country, with a total length of 200 km, of which only about half are in use. The underground tunnels even reach the borders of Chisinau and are often nicknamed the 'underground city' at a depth of 35-85 metres. Here, each wine tunnel is named after a grape variety or wine. You can do a tour of the cellar, which is fascinating. You will find a natural spring and discover the structure of the old stone which used to be the bottom of an ancient sea. Milestii Mici was made world famous in 2005 when they won the Guinness World Record for storing the biggest wine collection with a whopping 2 million bottles in total!
The wine tastings here are done in a very traditional Moldovan way: wine is served in handmade ceramic pots, paired with local delicacies and a sound track of traditional Moldovan instrumental music. It's a very authentic experience!
Et Cetera – For indigenous wine grapes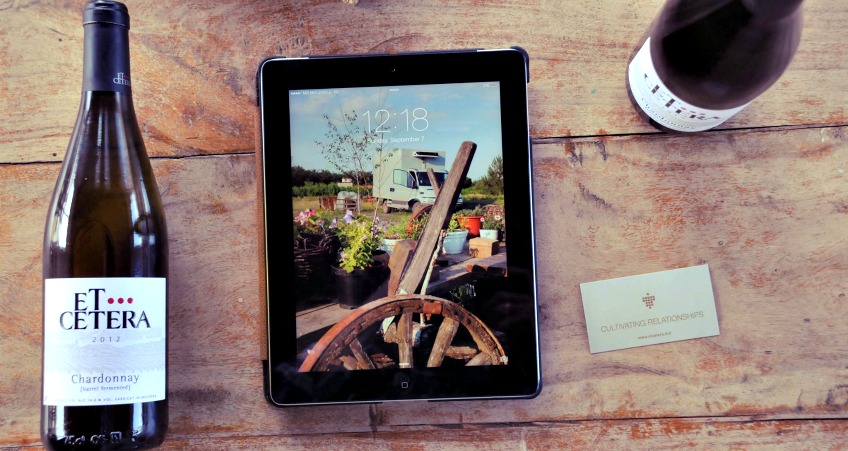 Et Cetera is a medium-sized, family-owned winery situated in the South-East of Moldova, in one of the most favourable zones of the country for viticulture. Et Cetera produce wines made with well-known varieties such as Cabernet Sauvignon, Merlot, Chardonnay, Traminer, Sauvignon Blanc, Saperavi, Carmenere and Shiraz. However, there are also local grape varieties including Feteasca Neagra, Feteasca Regala, Feteasca Alba and Rara Neagra.
The winery, with its breathtaking views is open all year round, although the landscape is at its most picturesque in June, August, September and October. The tour includes a visit to the vineyard and the winery, covering grape processing, wine ageing and the bottling line, as well as a tasting of five wines directly from the barrel and home-made placinte (a local delicacy of puff pastry with ricotta cheese, potatoes or sour cherries). Lunch is also available with traditional Southern Moldovan dishes prepared from local ingredients, enjoyed in the vineyard or at the winemaker's cottage.
Still not convinced by Moldova? Check out our piece on 5 reasons to fall in love with Moldova and Moldovan wine!