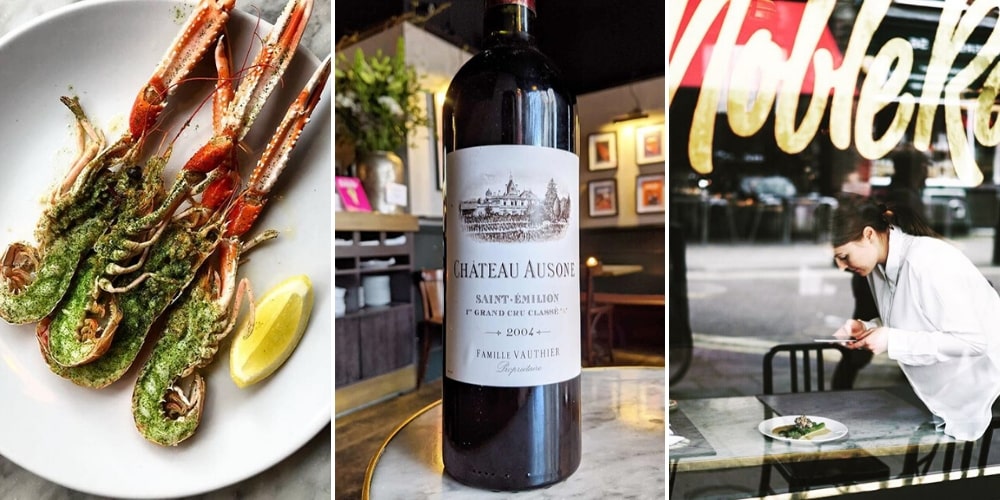 Picture credit: Noble Rot
A Mecca for wine lovers, the Noble Rot Restaurant sits unassumingly on a quiet road in Bloomsbury. Concealed within is one of the most excellent wine lists to be found anywhere in London, served with aplomb alongside a superb selection of ever-changing fresh, seasonal dishes. The intimate restaurant offers plenty of tables tucked away in quiet nooks and crannies, perfect for gazing into your beloved's eyes … or at the delicious bottle of wine on your table!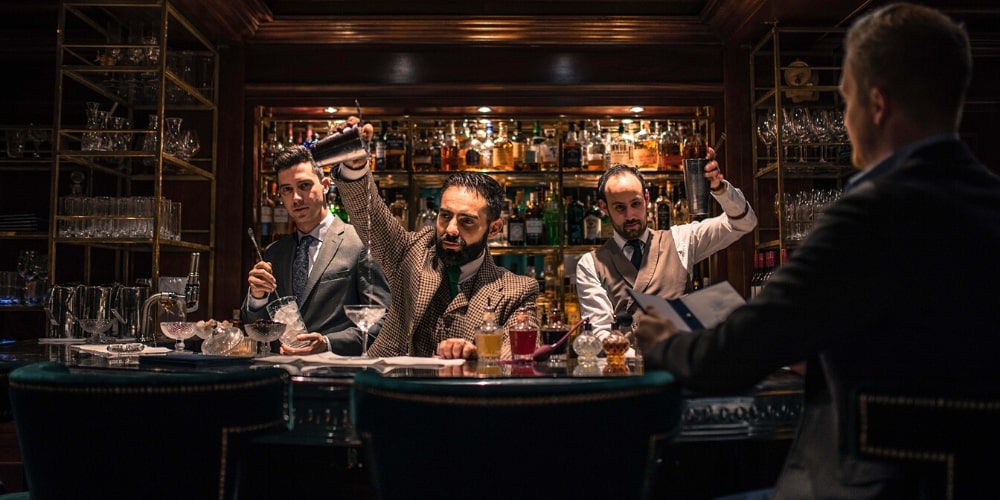 Picture credit: Coral Room
The bold, deep red decor of the Coral Room is reason enough to visit at any time of year, but on Valentine's Day, nothing could set the mood more perfectly. This decadent club in the heart of Bloomsbury harks back to the golden age of cocktails, taking inspiration for its lavish interiors and luxurious dishes from the good old days of the roaring twenties. A gorgeous setting for a first date or a fifty-first date, the Coral Rooms gets bonus points for being both incredibly Instagrammable and offering one of the best selections of English wines by the glass in London! Start your evening with a delicious glass of Hambledon Vineyard Classic Cuveé in the uber-cool grand salon bar.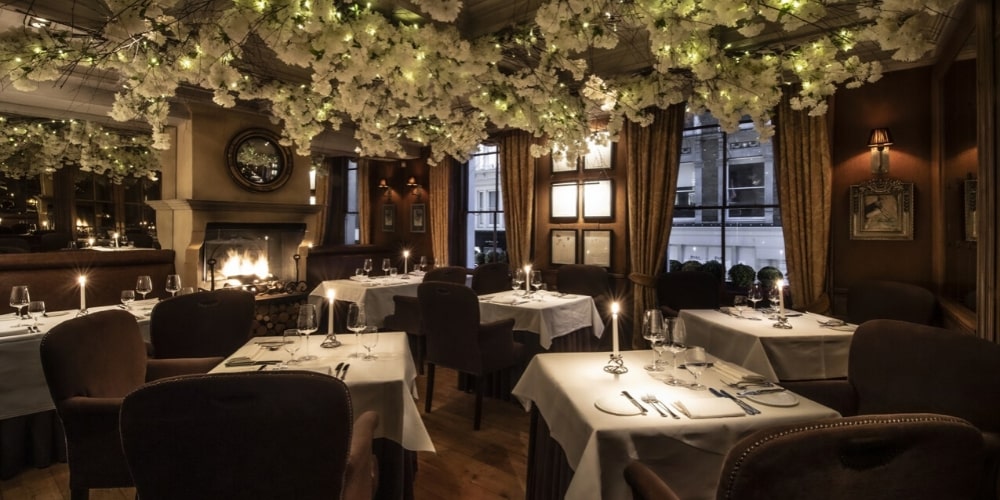 Picture credit: Clos Maggiore
Clos Maggiore has officially been voted the world's most romantic restaurant, and with a blossom-covered conservatory, candlelit evening dining and the most intimate of atmospheres, it isn't hard to see why this Covent Garden venue is at the top of many lovers' lists! The Provencal-style fine dining menu is produced with style by chef Marcellin Marc, and the wine cellar boasts an outstanding selection of famous names and beautiful bottles. However, this might be one to consider for next Valentine's Day … as you might imagine, this place tends to get booked up extremely far in advance, especially at the most romantic time of the year.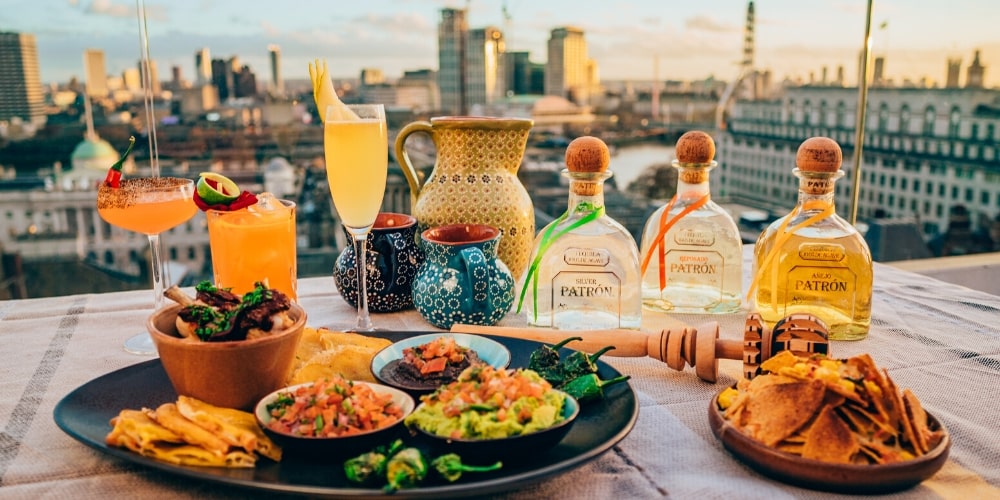 Picture credit: Radio Rooftop at ME London
Trendy Radio Rooftop is the crowning glory of the achingly cool London rendition of the luxury ME hotel chain. Dress to impress and whisk your loved one up to the 10th floor to experience some of the best panoramic views in London, with Tower Bridge, the Shard, Saint Paul's Cathedral, Somerset House, the London Eye and the Houses of Parliament all within view. Watch the sun set over the London skyline with a glass of Champagne or a creative cocktail in hand – the perfect recipe for Valentine's romance.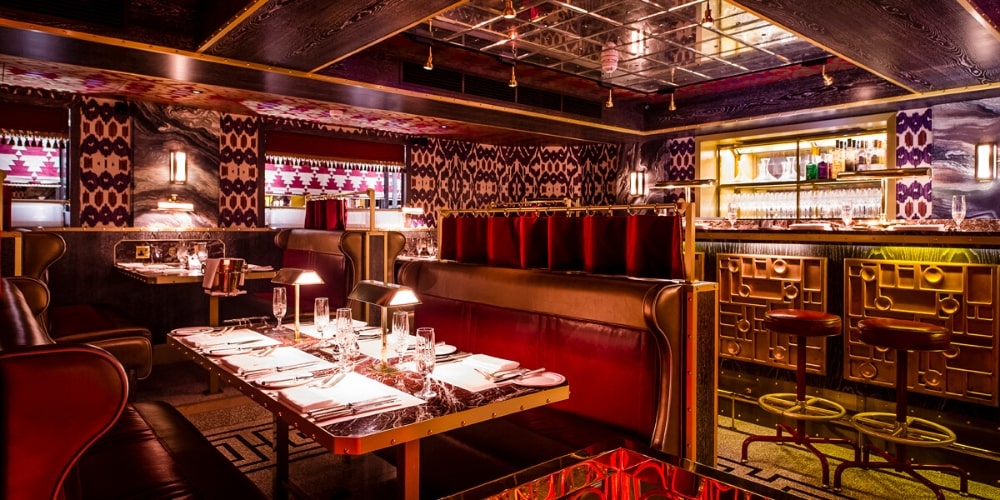 Picture credit: Bob Bob Ricard
This iconic Soho venue has everything you need for a romantic Valentine's meal for two. The luxurious interior replicates a railway dining car, and with 'Press for Champagne' buttons in every booth and a dim, intimate atmosphere, there is no doubt that seduction will be on the cards! The menu has a distinct Russian theme, with caviar, fresh oysters and chilled vodka shots just some of the options for a naughty aperitif. What's more, Bob Bob Ricard is ideally situated for late night Valentine's fun, with a prime position in the heart of Soho placing you within wonderfully easy reach of sexy jazz clubs and intimate late night bars.
Le Boudin Blanc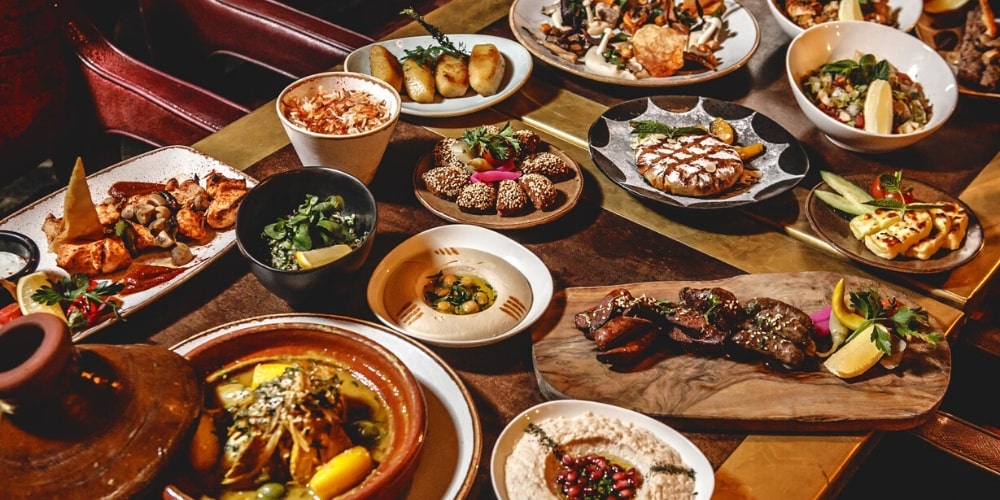 Picture credit: ViaMichelin
If hopping on the Eurostar isn't an option this February, there's no need to worry – transport yourself and your loved one into the heart of elegant, romantic Paris with a cosy meal for two at Mayfair's Le Boudin Blanc. Just a stone's throw from Hyde Park, this pretty bistro is notable for an excellent wine list (France-focused, of course) and delicious classic French cooking. Cuddle up in a quiet corner to enjoy traditional escargots de Bourgogne and delicious steak tartare!
Secret Cinema Presents … Stranger Things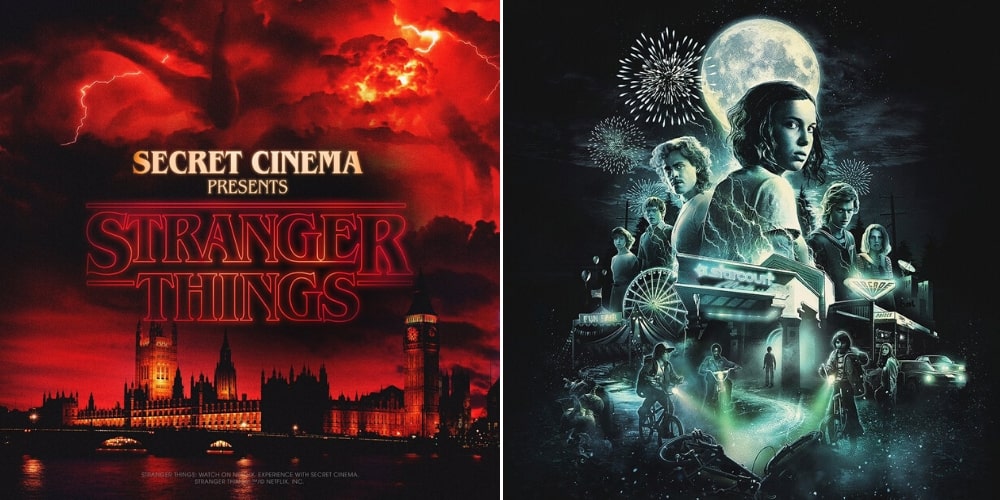 Picture credit: Secret Cinema
Whether you've had your fill of food and wine or simply want to do something a little different this V-Day, look no further than London's iconic Secret Cinema. Lovers of all things weird and a little spooky will love the venue's current iteration, a recreation of the town of Hawkins from Netflix's popular Stranger Things series which runs until March 1st 2020. However, this is so much more than just a sit-down cinema experience, with a fully immersive event creating a living, breathing story tracing the best moments from the original series. Not for the faint of heart, perhaps … but a great way to guarantee that your date's arms will be wrapped firmly around you, whether out of fear or more amorous intentions!
If you found these ideas inspiring, why not check out our recommendations for the Perfect Valentine's Day Gifts for Wine Lovers? If you want to go big this year with Valentine's, then we have just what you need! Check out our shortlist of Sexiest Valentine's Day Travel Destinations in the World!