Often regarded as 'the heartland of UK wine production', Sussex is one of England's most dynamic wine regions. Winemaking is simply thriving here, with new wineries popping up on the map on a regular basis alongside many of the biggest names in English wine – all striving to create still and sparkling wines which rival the best of the rest in the world. The exciting atmosphere here has also enabled Sussex to become one of the best destinations in the country for English wine tourism, thanks to the prolific pockets of vineyards dotted around the county and the considerable investment that many producers are making into providing amazing experiences for visitors. Events such as the annual Sussex Wineries Weekend are proving a huge draw for wine enthusiasts and tourists alike, alongside the fabulous hospitality to be had all year round at many of the county's top vineyards. To help you plan your visit, we have selected 7 of the best wineries in Sussex where visitors are guaranteed a wonderfully warm welcome into the world of wine!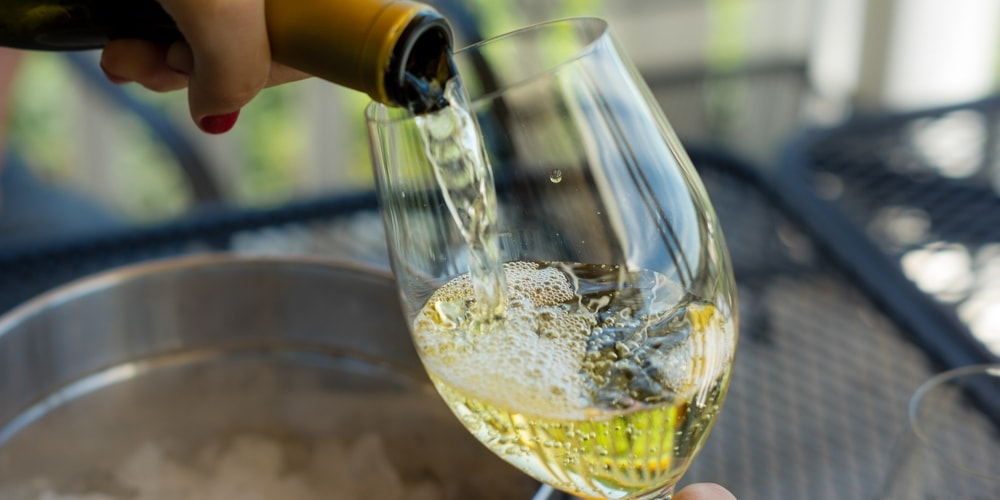 The fifteen acres of south-facing vines at Stopham Vineyard occupy an idyllic spot next to the River Arun in the South Downs National Park, a designated area of Outstanding Natural Beauty. Although a small quantity of sparkling wine is made here, Stopham are specialists in still white wine, and produce a range of popular wines from a variety of grapes including Bacchus, Pinot Gris and Pinot Blanc.
Tours of this lovely corner of the world are run most Saturdays between April in October, when the vines are at their best. You are hosted by one of Stopham's two winemakers, who are able to provide unique insight into winery life and guide you safely through your wine tasting experience! Prices start from £25pp, and there are options to add lunch or purchase gift vouchers for the wine lover in your life.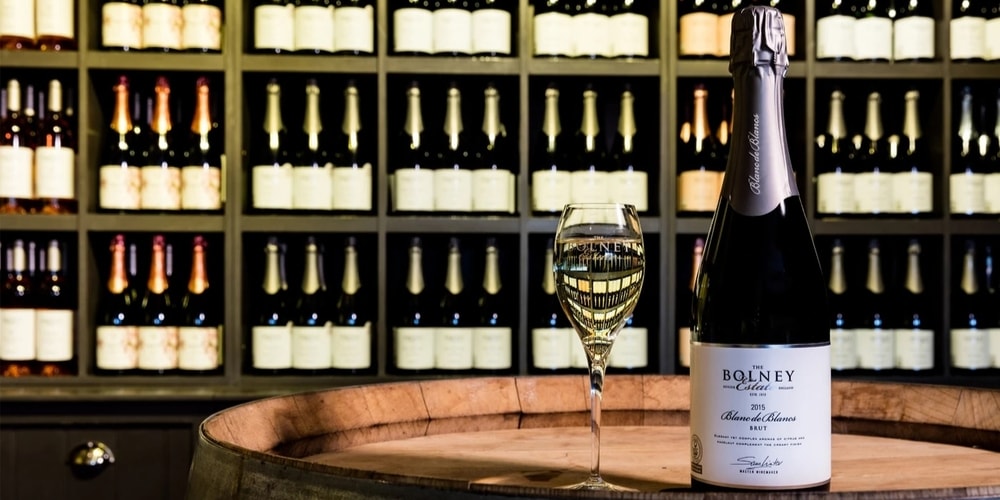 Photo credit: Bolney Wine Estate
The Bolney Wine Estate is one of the true pioneers of English wine, with a decades-long legacy dating back to the very first vine planting in 1972. Today, Bolney is operated by Sam Linter, the daughter of founders Janet and Rodney, and three generations of the same family work tirelessly to maintain the estate's reputation for wonderfully expressive wines. Another English vineyard with a strong emphasis on still wine production, Bolney's portfolio ranges from award-winning Pinot Noir to a refreshing salmon-pink rosé.
A visit to Bolney is an immersive experience, with a range of guided tours and wine tastings on offer alongside a vineyard nature trail (fabulous fun for little ones!) and an on-site café and restaurant offering views of the expansive vineyards and a menu full of delicious local produce.
Don't Miss: every Friday evening between 6pm and 10:30pm, Bolney throws open the doors of its very own wine bar, which hosts regular special events such as Gin and Jazz evenings alongside local small plates such as Bolney Bruschetta!

Breaky Bottom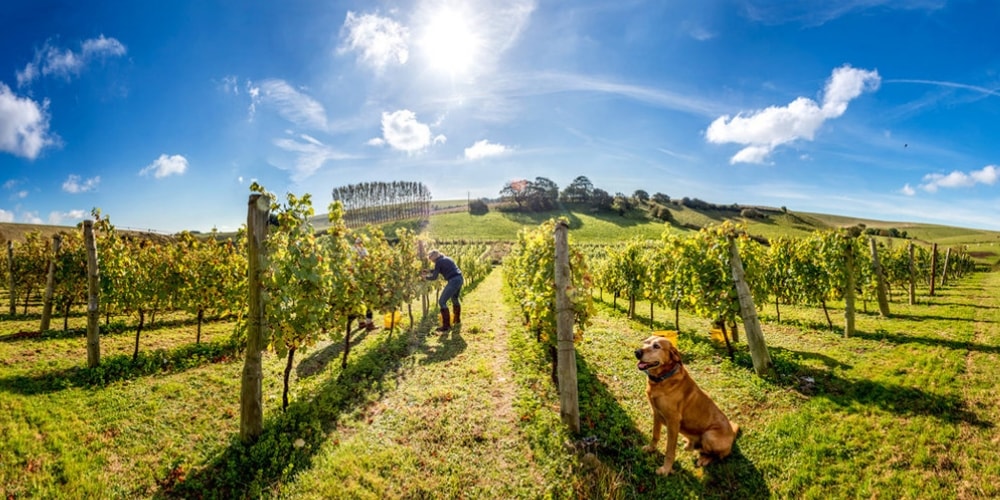 Photo Credit: Breaky Bottom
One of the more diminutive wineries of Sussex, renowned wine expert Oz Clarke famously commented that 'there's no more beautiful vineyard in Britain than Breaky Bottom'. This vineyard really does need to be seen first-hand to truly appreciate its peaceful, secluded splendour, far removed from the hustle and bustle of daily life in a valley in the South Down National Park.  Proprietor Peter Hall is something of a wine legend – he has been making wine since the early 1970s and gained a cult following for his sparkling Seyval Blanc, alongside the traditional sparkling blends of Chardonnay, Pinot Noir and Pinot Meunier.
Visitors are welcomed warmly here, but you will need to make an appointment in advance for a tour or wine tasting – tours last around 2 hours and start from £15pp, including an opportunity to stock up on your favourite fizz at the cellar door!
Book Your Visit with Winerist!
With more vineyards than any other county, it can be hard to plan a trip to Sussex – so why not let Winerist do all the hard work for you and enjoy a day in the beautiful countryside with our Private English Wine Tour to Sussex? Visit 3 vineyards and enjoy a peaceful picnic lunch with our expert English wine tour guide!
Nyetimber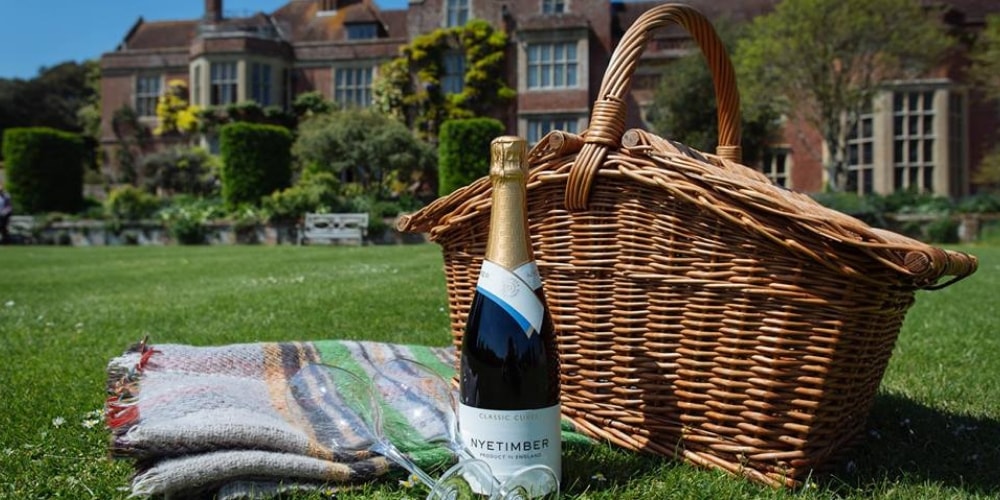 Photo Credit: Nyetimber Facebook
Perhaps the most recognisable and iconic of all English wine brands, Nyetimber have forged a global reputation for their outstanding portfolio of English sparkling wines. The winery has won the 'English Wine Producer of the Year' award no less than eight times, and their distinctive shield-shaped labels grace the tables of some of the world's most exclusive and exciting establishments. Talented winemaking couple Cherie Spriggs and Brad Greatrix have guided this ancient estate ('Nitimbreha' is first mentioned in the Domesday Book) right into the heart of a very modern industry, with tireless attention to detail both inside and outside of the bottle reflected in the complexity and depth of Nyetimber's wines.
There are numerous luxurious experiences available at the estate, from open days to amazing paired dining experiences featuring guest chefs such as Ollie Dabbous of Michelin-starred restaurant Hide – wander through parcels of the oldest Chardonnay vines in England before enjoying a sumptuous feast with wine pairings (these sell out fast, so book well in advance!) It's even possible to get married here amidst the serenity and beauty of the vines.
Book Your Visit with Winerist!
Rathfinny Estate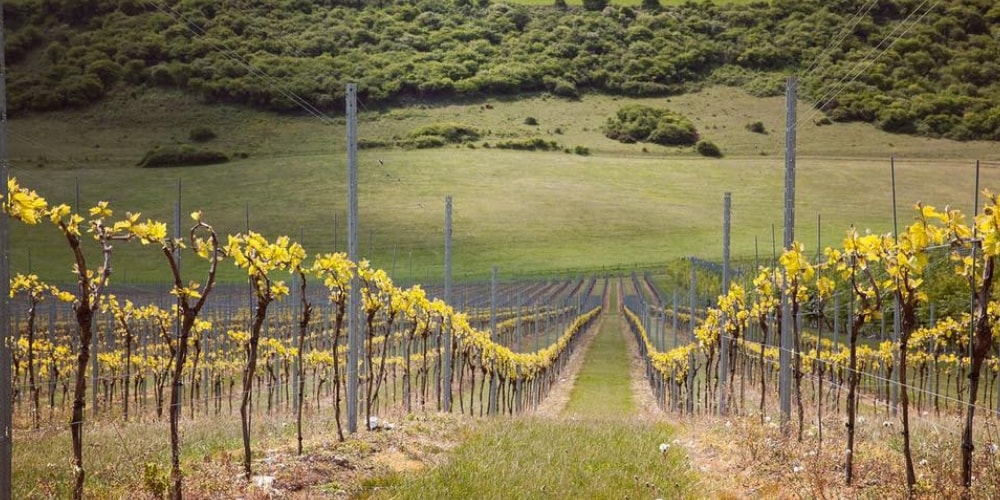 Photo Credit: Rathfinny Estate Facebook
A relatively new arrival on the Sussex sparkling scene (the first vines were planted here in 2012) Rathfinny is a relatively small vineyard making big waves. With a state-of-the-art winery facility capable of processing one million bottles per year and 50 acres of premium vineyard (although the aspiration is to plant up to 600 acres eventually!) Rathfinny launched their first vintage in April 2018 to great critical acclaim, and are now focused on ensuring that English sparkling wine takes its place amongst the great sparkling wines of the world

Rathfinny also do tourism particularly well, with wine tastings and tours complemented by the opportunity for cosy overnight stays amongst the vines in their Flint Barns accommodation, or a slap up meal at on-site restaurant the Tasting Room, which has recently been included in the Michelin Guide for the first time.
Book Your Visit with Winerist!
Ridgeview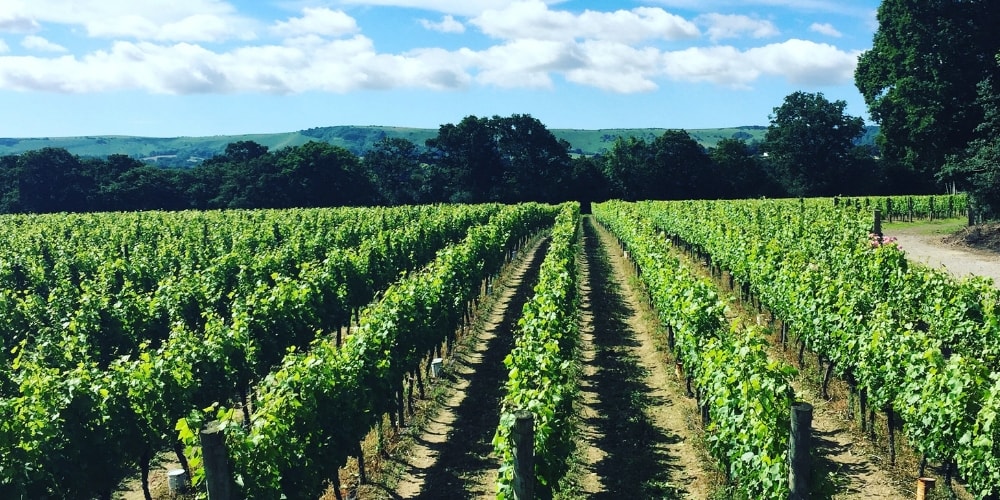 Photo Credit: Ridgeview
Another winery which basks in the beauty of the South Downs, Ridgeview was founded in 1995 by Mike and Chris Roberts and has been an inspiring pioneer of the English sparkling wine movement ever since. Ridgeview's delicious sparkling wines are one of the most well-distributed and can be sampled across much of the country – their classic signature sparkling blend, the Bloomsbury, more than holds its own against Champagne and was even the cuvée of choice for the Queen's Diamond Jubilee.

Visitors are welcome to drop in any time Monday-Sunday, 11am-4pm for a complimentary tasting with a friendly member of the Ridgeview team, or you may want to book onto a guided tour of the estate and winery for just £20pp. If you are visiting over the August Bank Holiday, Ridgefest is an unmissable mini-festival taking place amongst the vines with live music, amazing street food and much more!

Wiston Estate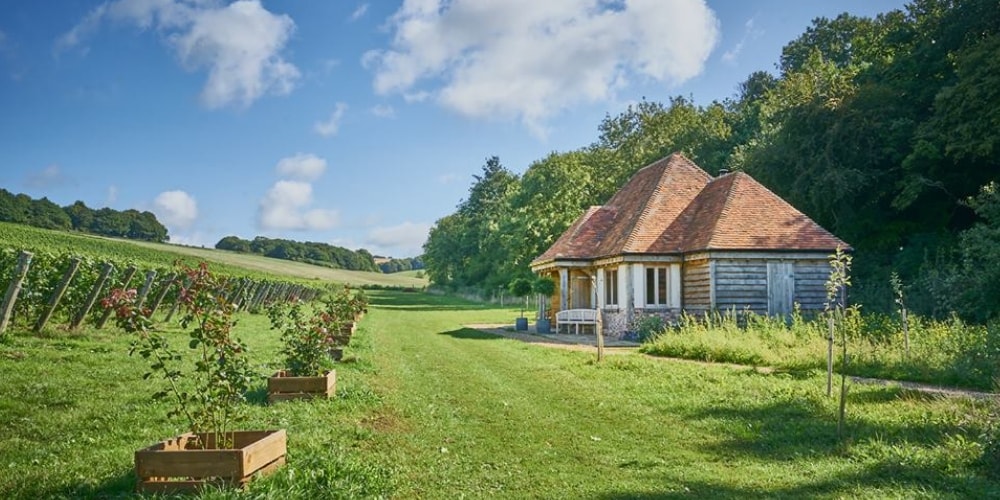 Photo Credit: Wiston Estate Winery Facebook
Owned by the Goring family since 1743, the Wiston Estate planted their first 16 acres of vines in 2006, using the traditional Champagne grape varieties, on south-facing chalk slopes which are more than a little reminiscent of the Champagne region's famous Côte de Blancs. Undoubtedly one of the most exciting English wine producers to emerge in the last decade. An impeccable range of sparkling wines has seen the Wiston brand become synonymous with quality and excellence in English winemaking.
The estate has only very recently opened its doors to visitors for the first time, offering Vineyard and Winery tours by appointment for £20pp, and Food and Wine Pairing events starting at £45pp, where the estate's delicious wines are thoughtfully matched with wonderful local produce.
Book Your Visit with Winerist!
Don't forget, our shortlist is by no means exhaustive and you can read up on many more of Sussex's best wineries here. Or, why not get a taste of Sussex life with Winerist's shortlist of the Best English Wines from Sussex?