The latest episode of The Wine Show transported us to Japan to discover the ancient art of brewing and drinking Sake. If you'd like to try it out for yourself (and can't swing a weekend trip to Japan), here are six of the best places in London to enjoy this traditional spirit…
1 – Jin Kichi
This Hampstead institution has earned itself quite an impressive reputation over the years, so you'll need to book well in advance to bag a seat, especially as there are only 20 of them – squeezed in around a central grill. While your Tebasaki and Yakitori skewers sizzle away, turn your attention to the drinks list. Choose from an impressive selection of hot and cold Sake, or opt for a fun cocktail. This cosy place is perfect for intimate one-on-one dinners and has a great selection of dishes on offer for first timers and seasoned sushi lovers alike.
Winerist recommends: Jin Kichi's warm sake served in traditional wooden boxes for an extra woody flavour.
73 Heath Street, NW3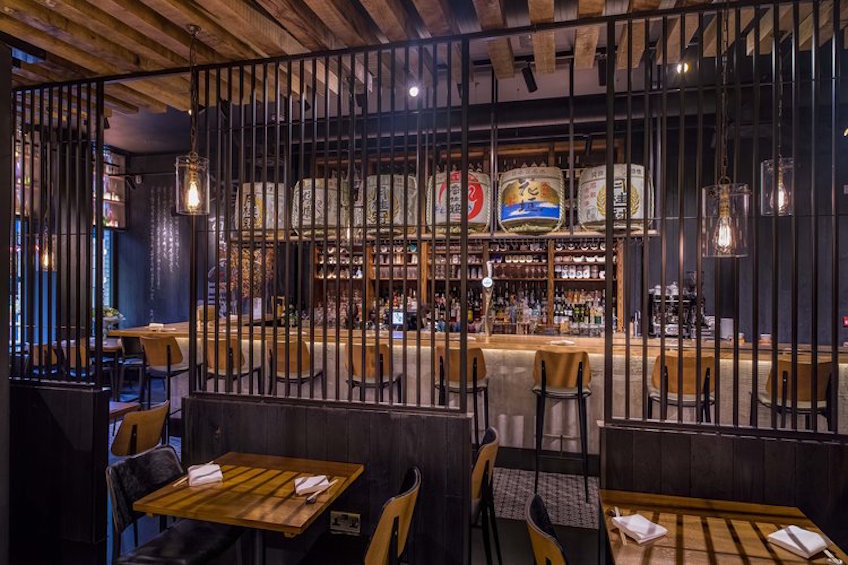 2 – Sakagura
Modelled on the old style drinking houses, or 'Izakayas', found in the buzzing nightlife districts of Japan, Sakagura is all about relaxing with friends, sharing food and getting together to enjoy a glass (or a barrel!) of Sake. You can choose the 'Yakiniku' experience – grilling meat, veg and fish on your very own table top barbecue, or sizzle up a Wagyu steak, just the way you like it, on a personal Ishiyaki lava stone! A hands on approach is encouraged when it comes to Sake, too. Groups can experience a mini 'Kagami Biraki', the traditional Japanese ceremony of opening a Sake barrel, by smashing their very own barrel of Sake!
Winerist recommends: Sakagura's excellent sashimi paired with a Sake flight (so you can decide on your favourite before you commit to a barrel full!)
8 Heddon Street, London, W1B 4BS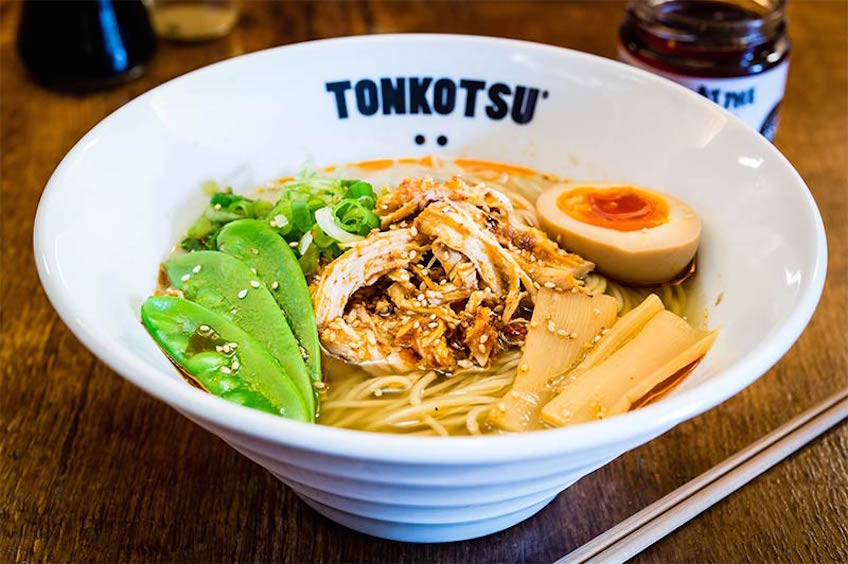 3 – Tonkotsu
A big name in the world of ramen, did you know that Tonkotsu also brew their very own Sake? Made in Okoyama, this specially crafted Sake is creamy, rich and full bodied – the perfect accompaniment to the bold flavours of their famous dishes. Best enjoyed warm, it's just £12 for a carafe. If you've never tried Sake before, this may well be the place to take the plunge – and there are two other cold sakes available if you just can't get enough!
Winerist recommends: Tonkutsu's signature Sake holds up wonderfully to the rich, meaty broth of the Soho Ramen
63 Dean Street, W1D 4QG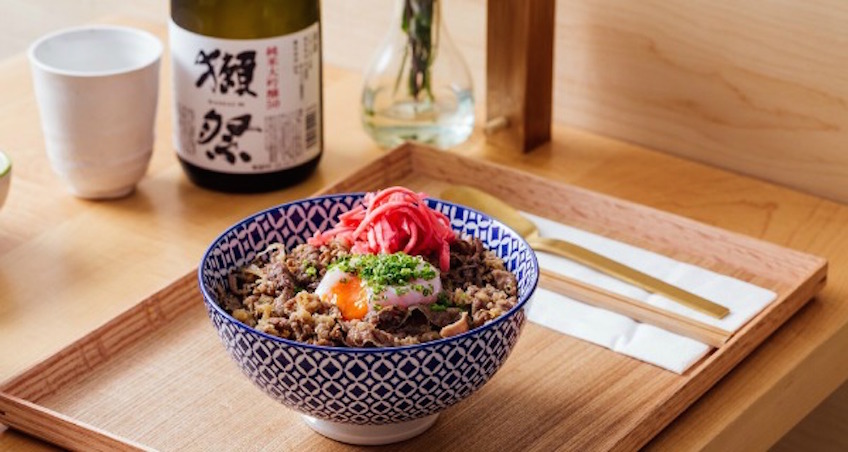 4 – Machiya
With a focus on Japanese home cooking, this small Soho restaurant is affordable, friendly and about as authentic as they come. Oh, and they have a cosy downstairs drinking den stocked with inventive cocktails, unusual whiskies and a lot of Sake. Opt for dinner upstairs, or head straight to the bar for sparkling Sake and a selection of Japanese bar snacks like wagyu slider and katsu skewers.
Winerist recommends: Try out a Sake cocktail for a fun twist on this traditional drink
5 Panton Street, SW1Y 4DL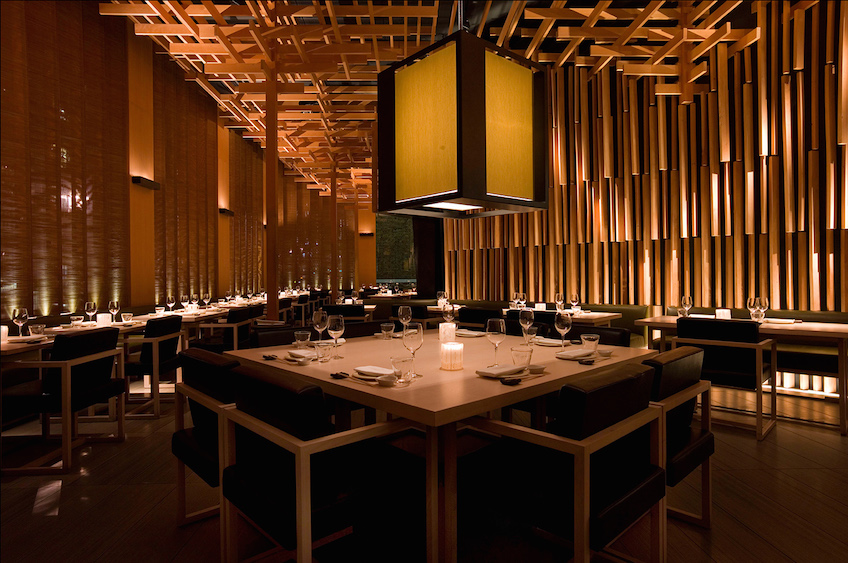 5 – Sake no Hana
Delicious Japanese food, attentive service and a warm, beautifully designed dining room, Sake no Hana is hailed by many as one of London's top Japanese restaurants. As the swanky Mayfair location suggests, it's a little pricier than the other restaurants on our list, but the food is truly excellent and there's an affordable tasting menu if you're struggling to choose what to eat! Ask one of the knowledgeable waiters to recommend the perfect sake to suit your meal, and then sit back, relax, and enjoy this very special dining experience.
Winerist recommends: Visit a little later in the evening (after 9pm), and Sake no Hana really comes alive. Enjoy the buzzing atmosphere while you enjoy a few glasses of sake… Kanpai!
23 St James's Street, SW1A 1HA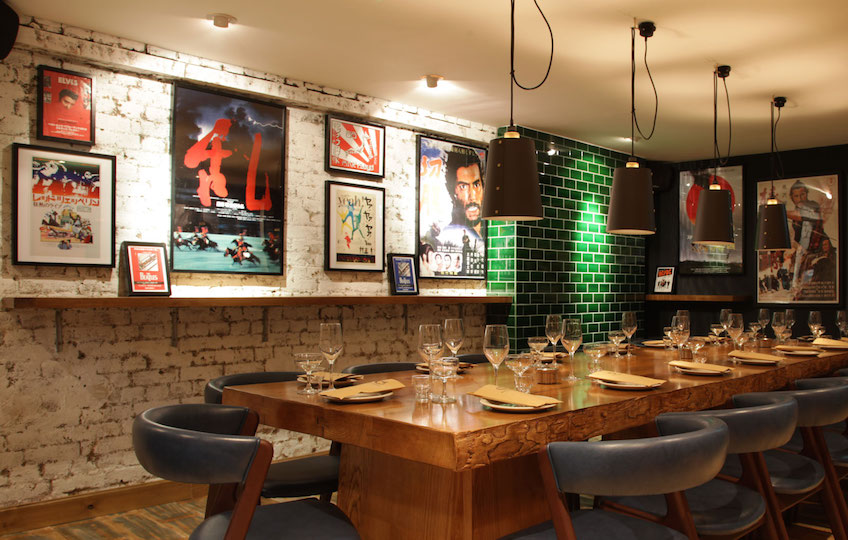 Endlessly instagrammable and popular with a hip East London crowd, Shackfuyu cook up approachable, western-style Japanese food that's full of flavour and inventive twists. The underground bar is the perfect place to sample some Sake, and the flights (which, helpfully include one warm and two cold options), are a fantastic way to try a few for just £8.
Winerist recommends: Hone your tasting skills with this great sake list, which includes detailed tasting notes for each drink.
14a Old Compton Street, W1D 4TJ