Touring the Argentinian province of Mendoza typically implies visiting several wineries and tasting many styles of wines. Mendoza is no longer purely about Malbec, however, nor is it purely about wine! Compared to ten years ago, the standard of dining in Mendoza has, quite simply, gone through the roof. No longer is the province all about rustic empanadas and fabulous (if a little over-cooked for our liking) steak; you can now find a plethora of fantastic restaurants from the more rustic to extremely fine dining. Our list will go through the 5 top Mendoza wineries with restaurants, and trust us, there's one to suit every mood. Here are some of our favourites…
Bodega Ruca Malen, Luján de Cuyo, Mendoza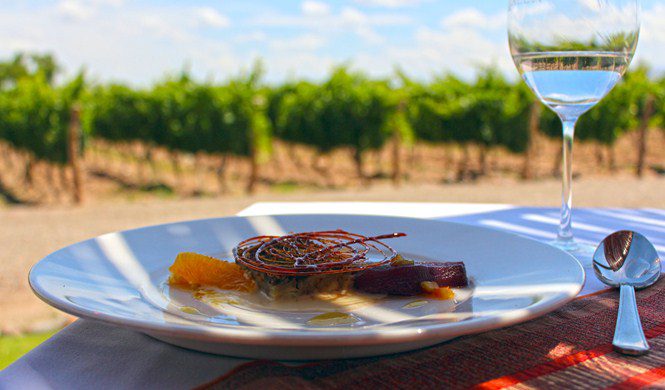 Photo Credit: http://www.bodegarucamalen.com
Ruca Malen do one of the best lunches in Mendoza. Fact. Indeed, they were one of the very first wineries to incorporate the concept of a tasting menu back in 2004. Locally sourced food is paired with the winery's own wines, the best of which are their full-bodied reds from Malbec. Make sure you try their sparkling wines too! The sweet one is remarkably refreshing  – a perfect match for the sweeter dishes and makes a great palate cleanser.

'Piedra Infinita', Uco Valley, Mendoza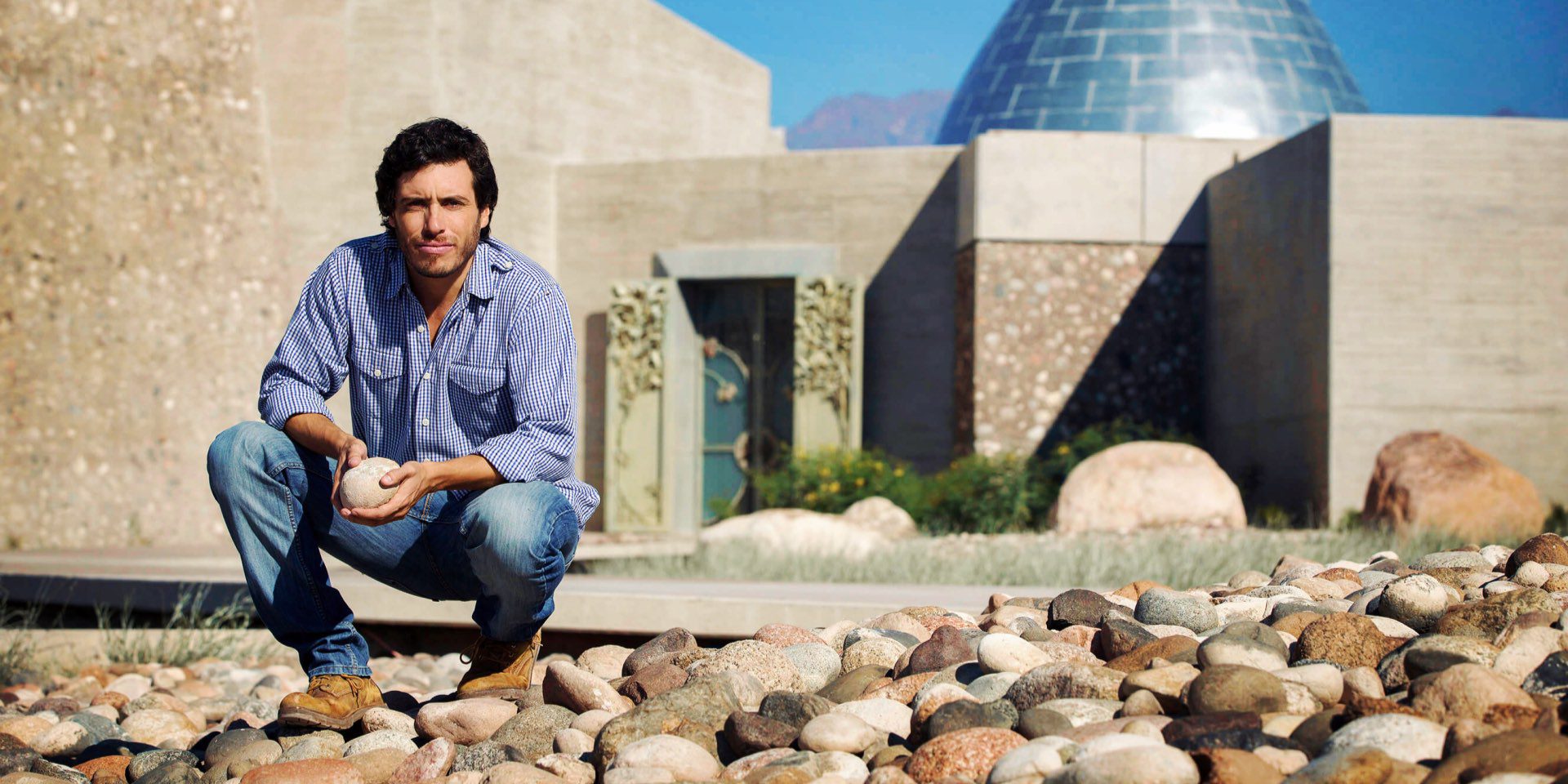 This new winery, which opened in March 2016, makes our top Mendoza wineries with restaurants list for a reason. It is made entirely with local stone from the area and seems to rise up from the land. It is the brainchild of one of Argentina's most-loved winemakers, Sebastian Zuccardi, and has been named 'Piedra Infinita' (Infinite Stone). Visitors are invited to learn about the particular characteristics of the soils that give such strong identities to the wines and this really helps to understand them when tasting.
You'll want to stay all afternoon at the restaurant, which is surrounded by fragrant vines and views over the Andes mountains. They have a very special, long and large family table outside too which can be booked, so you really feel as if you're dining among the vines. The food at this top Mendoza winery is out of this world: not fussy, but totally delicious. Their menu is based on seasonal, regional products and put together by executive chef Matías Aldasoro and renowned Argentinian chef, Fernando Trocca and all dishes are paired, naturally, with Zuccardi wines.

Casa de Uco winery, Mendoza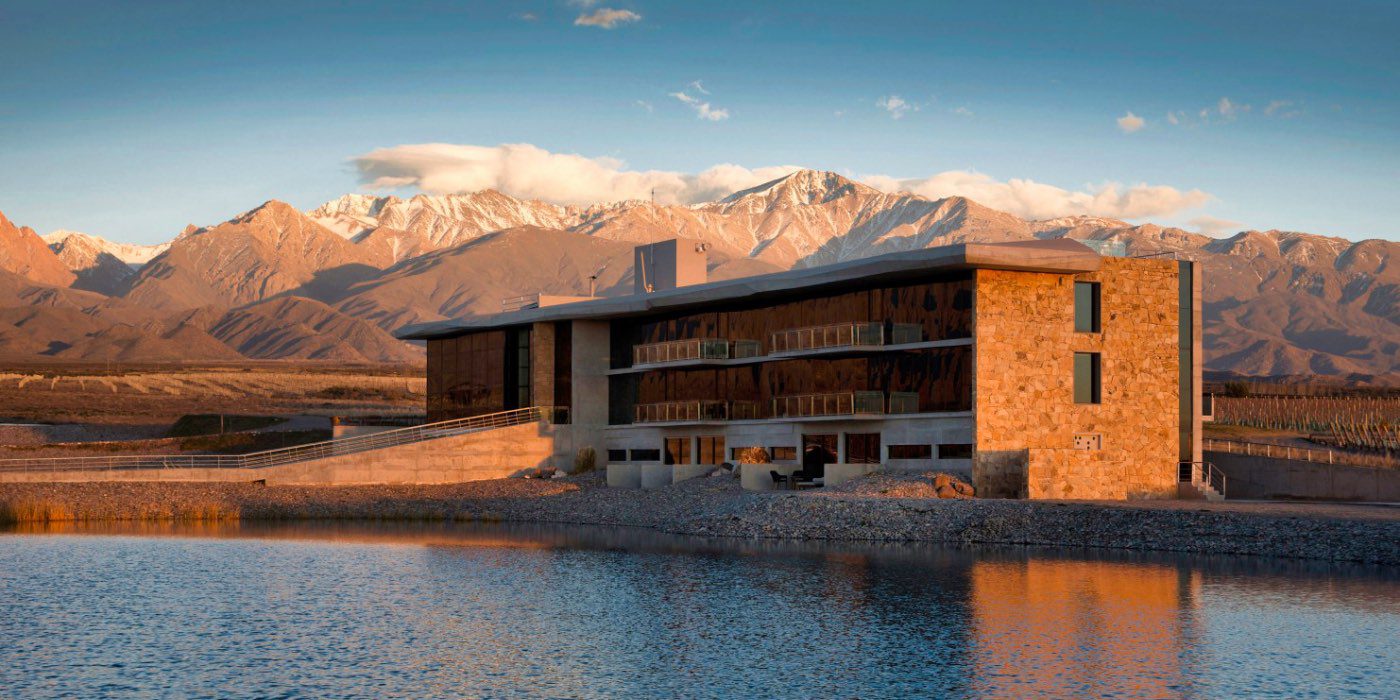 Casa de Uco is not just a restaurant, nor is it just a winery. It is an entire resort; totally private and surrounded by the most exquisite views. Visiting this wine spa hotel is a complete treat on every level and the total antithesis of busy city life. The air here even tastes sweet, it's so fresh.  The restaurant itself has enormous, glass windows, allowing you to see out to the vines and the mountains. Or you can eat outside surrounded by it all. The restaurant prides itself on its farm-to-table ideals, using seasonal ingredients, all grown directly in the organic vegetable garden where possible and using other locally sourced ingredients from local farmers. Occasional asados here and an experience you won't want to miss. Wine-wise, unlike Zuccardi, there are several local wines on the menu at Casa de Uco but you must try their very own range, made with love in the winery opposite. They also do fantastic cocktails too. Well… you're not going anywhere else tonight.

Espacio Crios at Susana Balbo, Mendoza
Photo Credit: www.vinosynegocios.com
Susana Balbo is another perfect example of one the top Mendoza wineries with restaurants on our list. They are a much-lauded wine producer from Mendoza, though the wine side is largely run now by her two children, José and Ana. Together, they created Espacio Crios, named after one of their most popular wine brands: Crios. Their thinking behind the concept of this eating place was 'relaxed creativity', where you can taste the Crios wines (and cocktails if you like) with lighter fare such as gourmet sandwiches, salads and other finger food while enjoying the beautiful garden and pond, looking out to the Cordón del Plata mountain range. If you prefer something a little more fine dining, they have another restaurant next door called Osadia de Crear, which focuses on regional food and flavours.

Bodega Melipal, Mendoza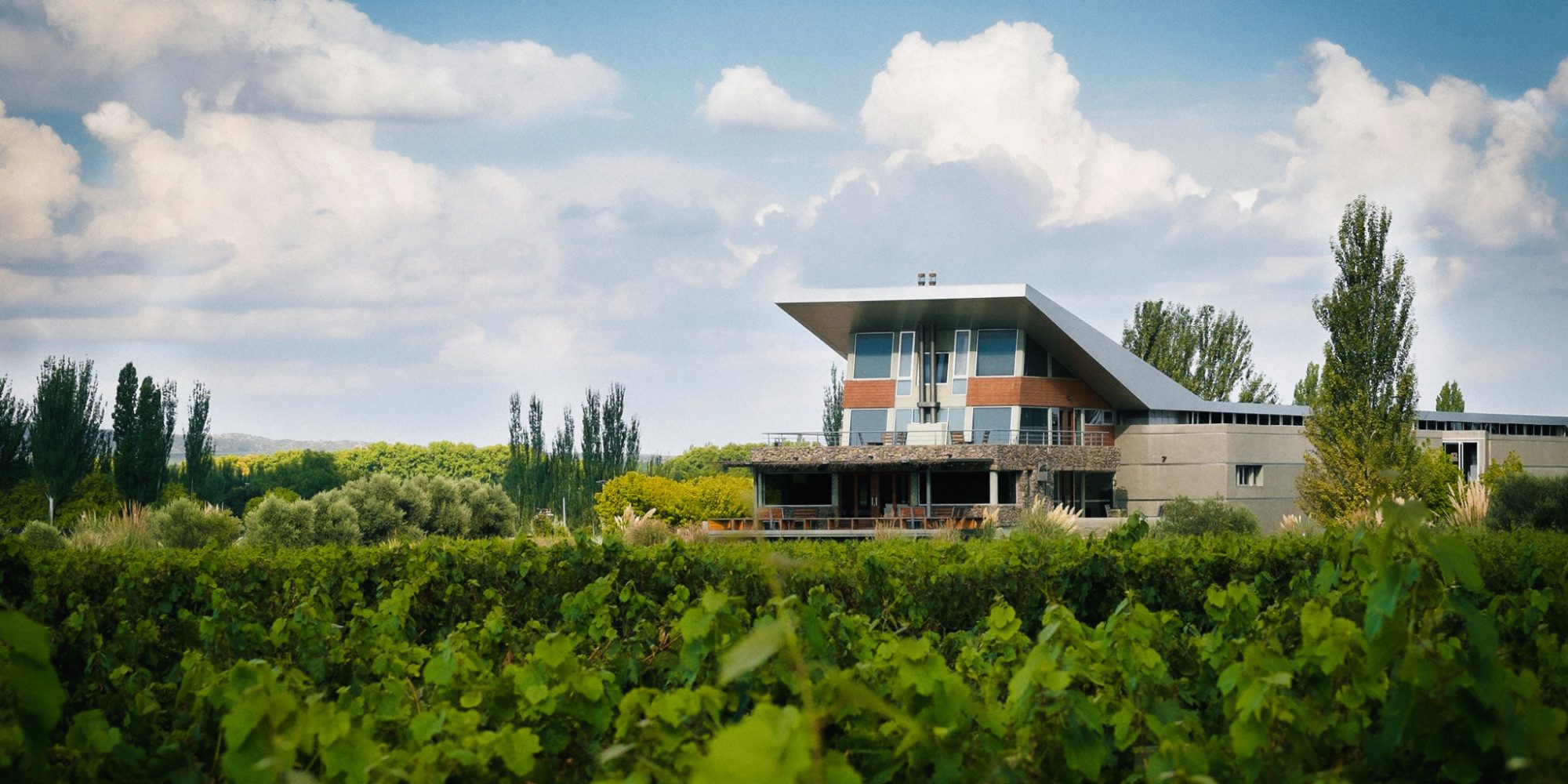 Photo Credit: http://www.thedrinksbusiness.com
Not one of the most famous names in Argentinian wine, but offering an experience to truly savour, Melipal Vina & Bodega's restaurant goes from strength to strength, thanks in large part to their well-known chef, Lucas Bustos. The décor is rustic with a modern twist and has a particularly relaxed feel, with a deck over the water from which guests can see the vines and stunning gardens with their famous willow trees. Their five-course menu paired perfectly with their very own wines is not to be missed. They even make a sweet malbec, which simply must be tried with their fruity puddings! Perfect for eating while the sun goes down.
Ruta 7 kilómetro 1056, 5509 Luján de Cuyo, Mendoza.