The changing of the seasons is monumental every year. There's a vibration in the air. The temperature drops. The fashion changes. Most of all, though, it's an excuse to break out the frightening favorites that don't quite have a fitting place throughout the rest of the year. Finally bats and skeletons can proudly reign again. Everything takes on a ghostly flair, and even our selection of booze isn't safe from modification. Instead of cracking open the typical spiked cider this year, embrace the unexpected with these five cocktails guaranteed to strike fear even into the bravest of souls at your next pumpkin carving soiree.
Bleeding Heart Martini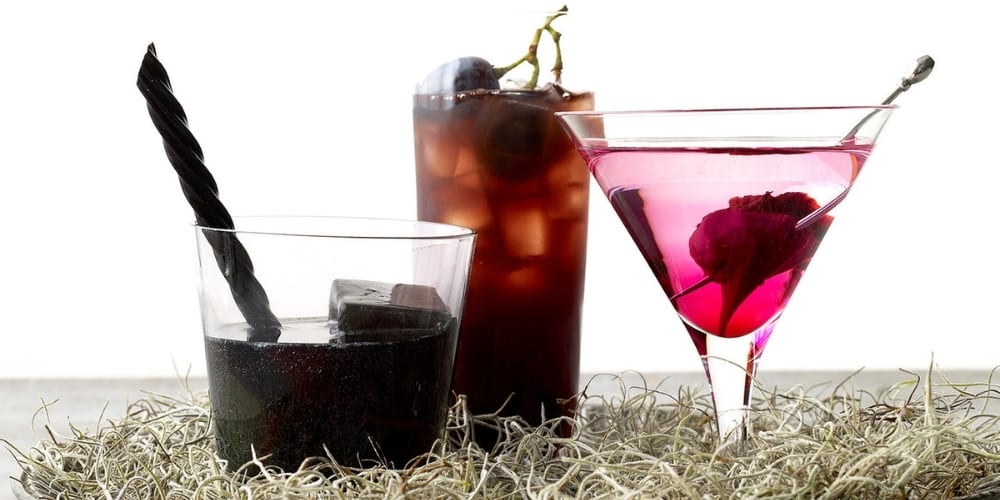 Photo Credit: Martha Stewart
Shaken, not stabbed? This devious martini will have you changing your mind with one quick glance. Stir up the drama this Halloween season with a bloody twist on the classic martini. Frosted frozen glasses give the cocktail a foggy appearance which are bound to get your guests in the scary spirit. Shake, serve, and skew a pickled beat to finish… er, topthe cocktail off with a swirling red effect. All wounds heal in time, but you won't want this one to.
Find the recipe here.
The Gravedigger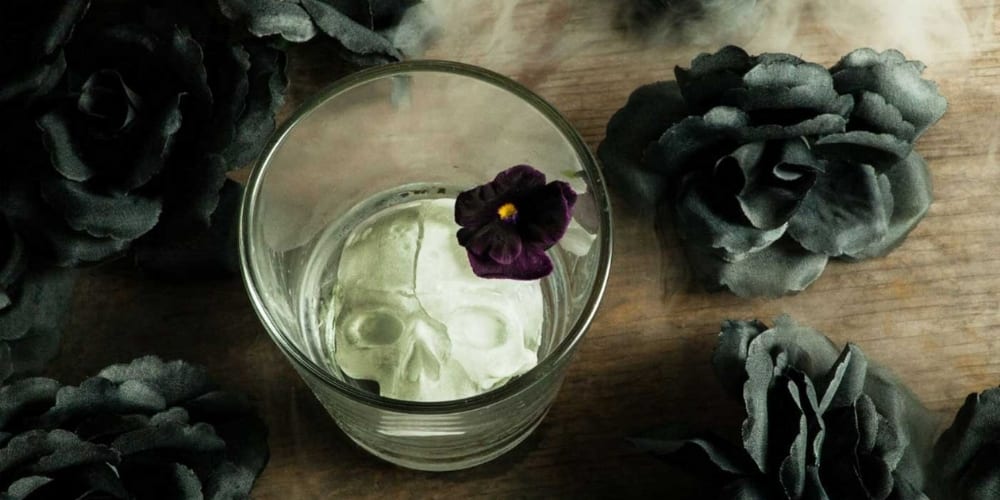 Photo Credit: Tres Agaves
Break out your wills and get ready to be put six feet under: this smoky monstrosity packs more of a punch than the Smoke Monster from LOST (and it makes more sense, too.) Smooth reposado tequila mixes with the robust flavor of mezcal that's guaranteed to give you goosebumps. Eliminate some of the fear factor with a splash of fino sherry and a dash of pear liqueur that just might be sweet enough to bring you back to life. Pour over a skull or pumpkin-shaped single ice cube and garnish with a black edible flower if you dare – your Halloween guests are in for a scary surprise.
Find the recipe here.
Skeleton Key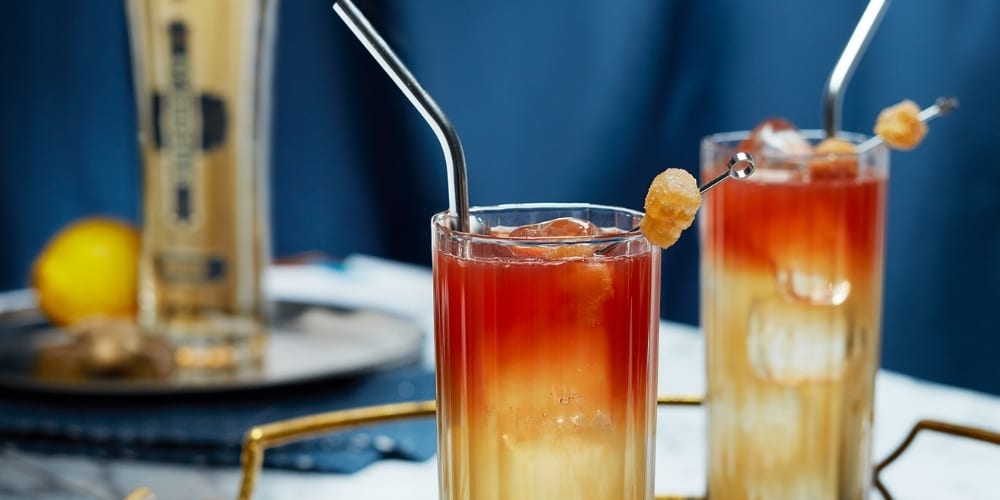 Photo Credit: Edward Boe Photography
"We all float down here." A notorious line from a terrifying clown movie, maybe – or perhaps the perfect description for this flavorful complex cocktail. This updated take on a bourbon and ginger beer highball is as spooky as it is spicy for the crisp fall season. A layer of vibrant red floats eerily above this concoction with an alarming amount of bitters splashed on top of classic Kentucky bourbon, elderflower liqueur, and ginger beer. Sip slowly; otherwise, this drink might just possess you.
Find the recipe here.
Zombie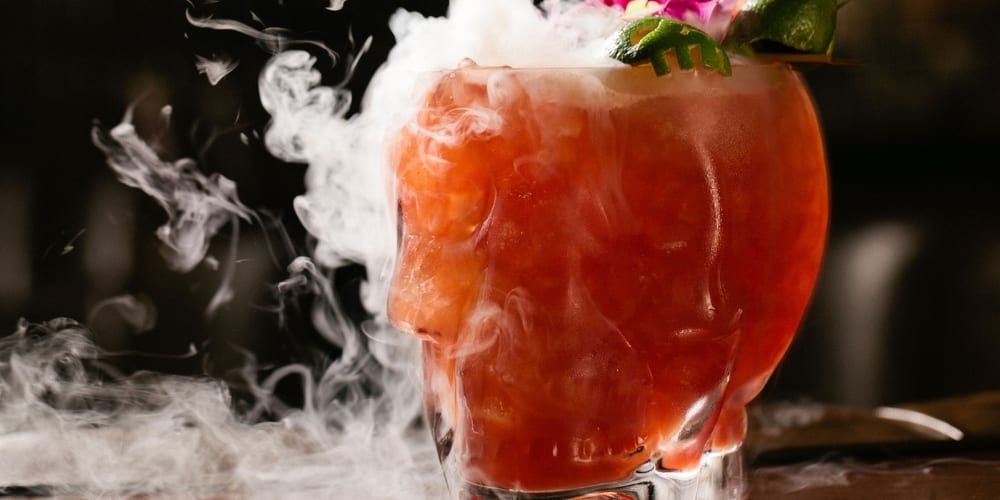 Photo Credit: Saveur
As legend has it, the Zombie punch originates all the way back to 1934 after its creation by Don the Beachcomber. Known as the founding father of the tiki bar, many bartenders have since taken Don's signatures and added their personal eclectic touches. Chicago's renowned tiki bar staple Three Dots and a Dash has elevated this haunting cocktail to another realm with a variety of rum, curacao, and citrus.
The results are complex, challenging, and worth the effort. Making this mythical potion might not be a fight for your life, but it's guaranteed to be a fight for a refill.
Find the recipe here.
Mr. Hyde Potion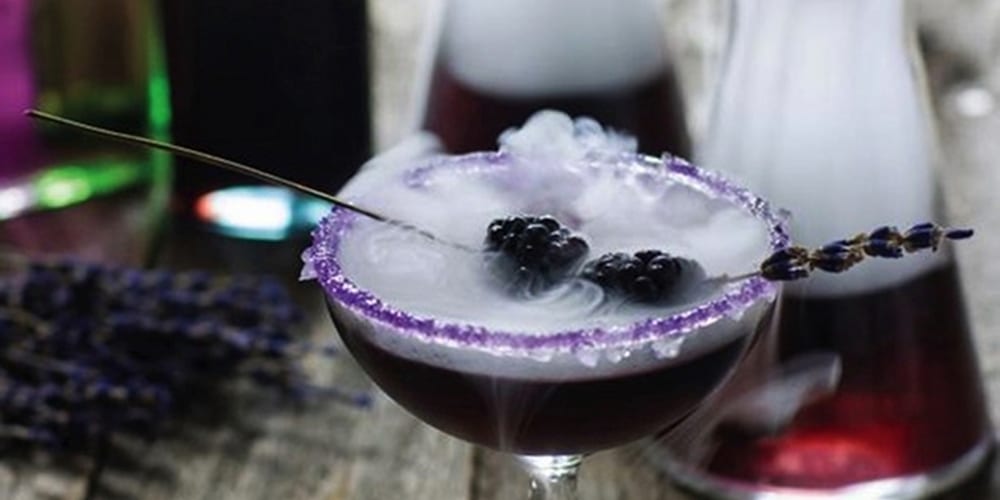 Photo Credit: HGTV
You might want to run – this drink is pouring from inside the house! Run toward the kitchen, I mean. This vodka-based blackberry and tarragon treat is the cure to nightmares everywhere. The additional components of lemon and lavender sprigs bring out an herbal kick that would be enough to take down any demon, or better yet bring out the wild side of your party guests. Finish this cocktail off in a beaker-style glass with a dash of dry ice and a crystalized purple sugar rim for a science experiment that won't soon be forgotten.
Find the recipe here.
If you loved this article and want more recipes, then don't miss this piece on how to drink like James Bond!