Need a last-minute summer vacation? Mark your calendars for National Rum Punch Day on September 20th, and let the tropical flavors in these recipes transport you to an island state of mind. Whether you want a blast of citrus, a hint of spice, or a bit of bubbly, this list delivers a perfect rum punch for any occasion and palate. Pick your punch of choice, stir up a batch (or two), and invite some friends over for a staycation getaway!
Citrus Rum Punch
No citrus fruit is left behind in this recipe! With splashes of grapefruit, orange, lemon, and lime, each sip offers a layered complexity of fruity zest. The use of two different rums deepens the flavor even more, and refreshing ginger simple syrup adds a sweetness that can be adjusted to your personal taste. The result is a wonderfully tangy rum punch. Don't forget the cherry on top! Find the full recipe here.
Spiced Apple Cider Rum Punch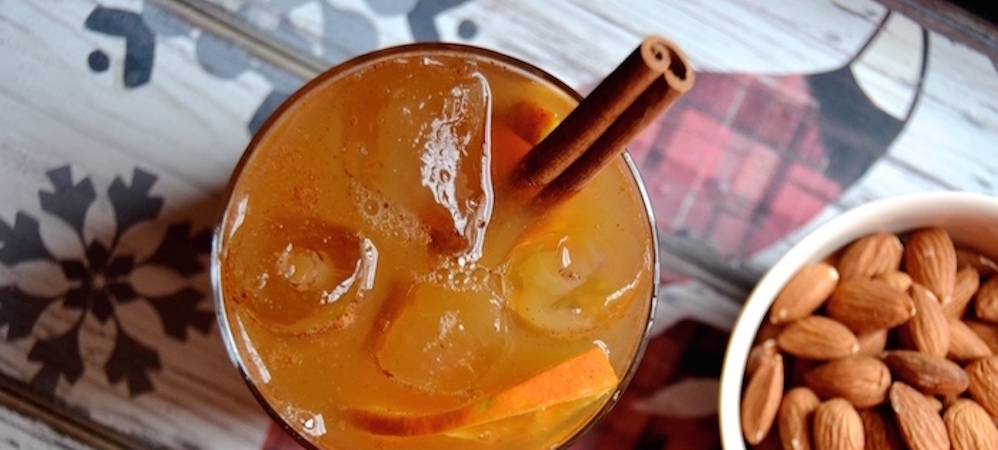 Credit: tipsybartender.com
With the fall equinox arriving only two days after Rum Punch Day, this recipe doubles as a celebratory cocktail for both occasions. Instead of using traditional tropical fruits, this seasonal rum punch features the flavors of autumn– warm golden rum, crisp apple cider, and the aromatic spice of cinnamon, clove, and nutmeg. Instead of offering Caribbean vibes, this drink promises an alternative bliss of wearing flannel on a crisp October night. See this cozy cocktail recipe here.  
Mermaid Water
Mermaids may be mythical, but this colorful rum punch is a sweet reality! This recipe mixes blue curaçao, pineapple juice, and lime juice to create an eye-catching, emerald drink. A blend of coconut rum and spiced rum bring boozy beach vibes to this conversation starter. Get your daily dose of greens with this drink.
Raspberry Champagne Rum Punch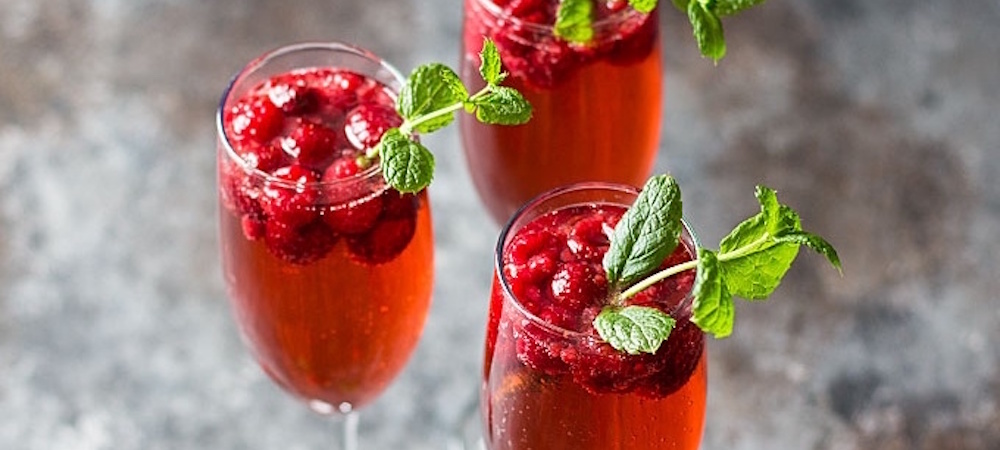 Raspberry Champagne. Credit: Chelsea Lupkin via Delish.com
Need a more sophisticated rum punch? Look no further. This recipe forgoes sweet fruit juices for a bubbly blend of champagne, ginger ale, and light rum. A float of frozen raspberries keeps this cocktail cool while also adding to a classy final presentation. Serve this refined refreshment in champagne flutes for a truly toast-worthy version of rum punch. A perfect choice for an upscale event or dinner party. Read the full recipe here.
Brunch Rum Punch
Move over mimosas! This rum punch recipe is a perfect brunch staple that will complement both hearty stacks of pancakes and long conversations. Bright, forward flavors of orange, pineapple and cranberry are paired with both light and dark rums to create this cocktail. The addition of grenadine gives the drink a tropical sunset hue that is sure to evoke thoughts of toes in the sand. Shake up your next brunch date and give this mid-morning medley a try! Click here for the full recipe.
Rum lover? Check out the 5 Best Rums for your Rum Punches and if you're not an animal lover but you do love a cocktail then don't miss 5 Lemon-based Cocktails for National Lemon Day!