A beautiful, ancient history
Beyond its green and quaint capital, Chisinau, lie beautiful hills covered with sunflower fields, peaceful apple, plum and pear orchards, and vines as far as the eye can see. Moldova's climate is greatly suited to winemaking and fossils of Vitis Teutonica vines, found in the North of the country, date back 25 million years. Moldova is one of the oldest wine producing regions in Eastern Europe – indigenous peoples began using grapes to make wine as early as 3000 BC! How appropriate, then, that this beautiful winemaking country is shaped like a grape.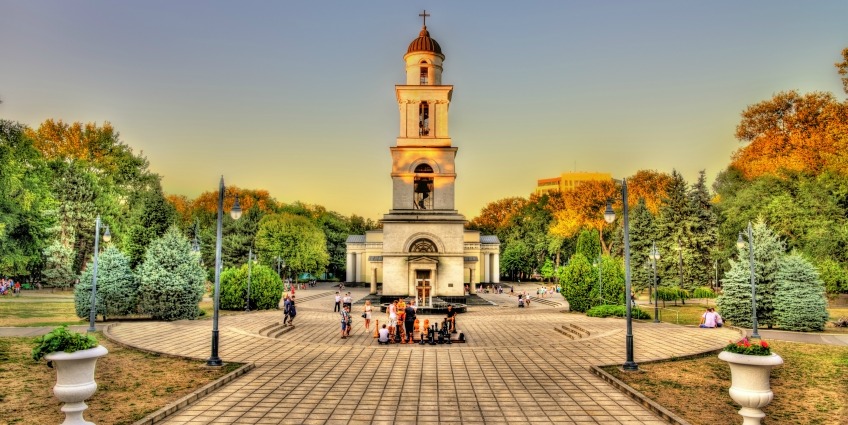 National Moldova Wine Day!
Winemaking is deeply ingrained in Moldova's culture through its history, tradition and economy. Once a large supplier of wine to the Soviet Union, Moldova had to reinvent its wine culture once it gained independence. With wine supplies to Russia being cut, Moldova's wineries started producing better wine for international and national consumption. With National Wine Day being celebrated on the second weekend in October every year, wine tourists (winerists!), Masters of Wine and adventurous travellers come to Moldova to taste its wines, try the food and experience the arts and culture.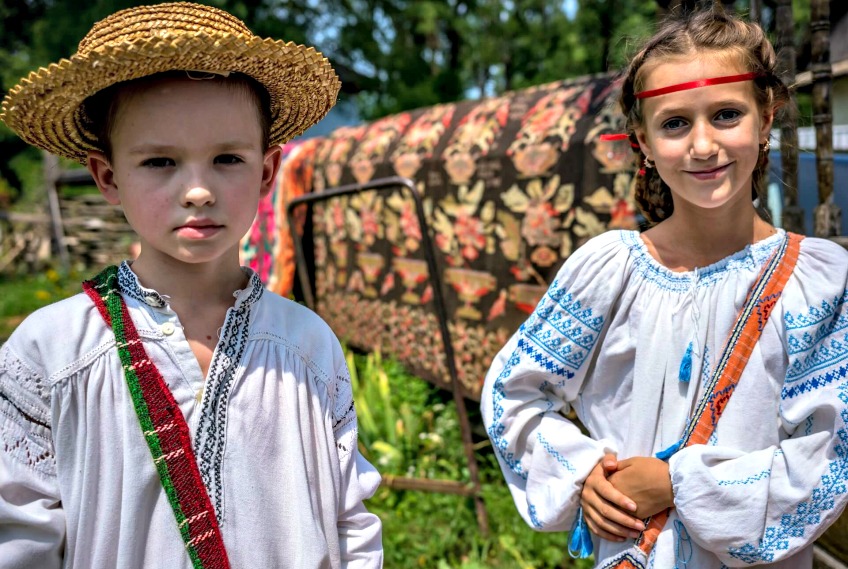 7-Day Wine and Culture Experience in Moldova
View price details
Food to die for
The wines in Moldova are perfectly paired with delicious local food. From placinte (a thin filo pastry filled with soft cheese or sour cherries) to grilled meat marinated and cooked to perfection, there is a lot to experience. Once tasted, it's impossible to forget mamaliga: a dish made of polenta flour, formed into sun shapes, prepared and served with cheese, cream and garlic sauce. Moldova is also one of the few places where you will be able to buy pure, organic products from local farmers: tomatoes and cucumbers here taste just the way they should. The country also has numerous apple, plum and pear orchards. On the way to the vineyard you will want to make a stop to buy some delicious apricots or peaches too!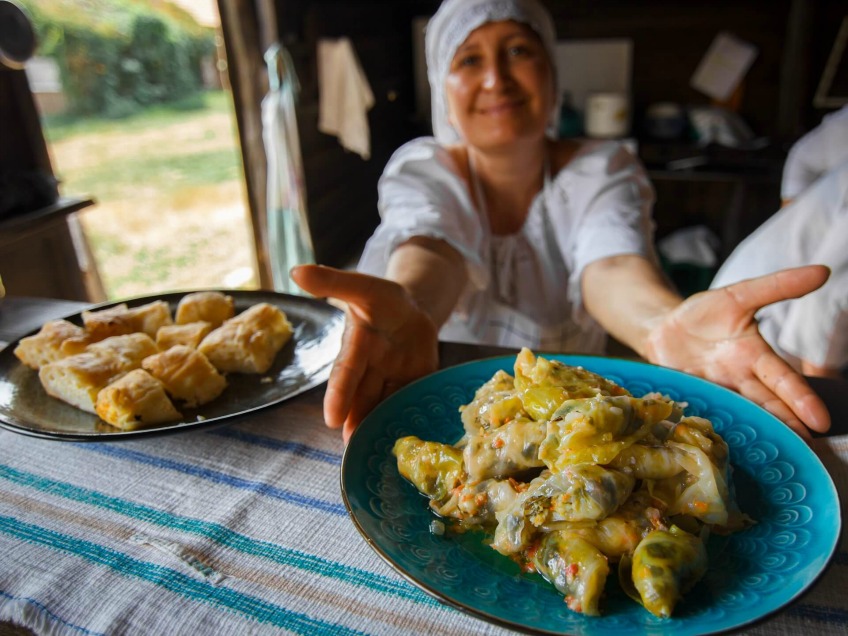 The largest wine cellar in the world
Moldovan wine producer Mileștii Mici is renowned for its enormous underground wine cellar. Well, we say cellar, but really, it's more like an underground city, complete with street names, which holds around two million bottles. Read more about the biggest wine cellar in the world in our article here.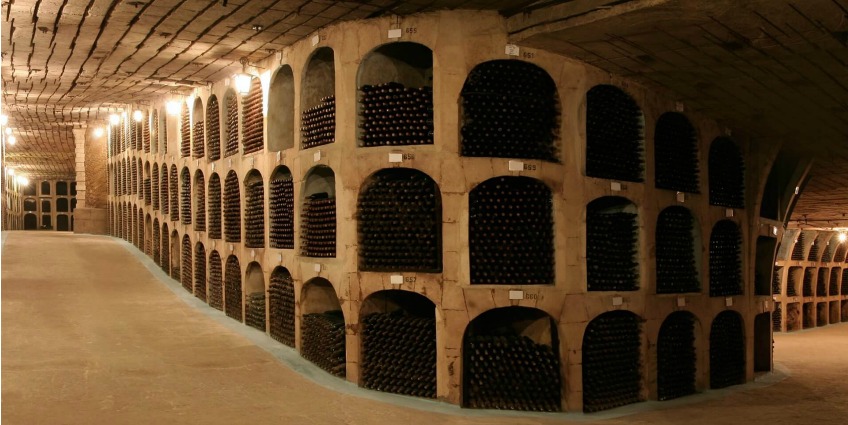 Credit: Milestii Mici
A diverse range of wine grapes
The wines produced here are diverse, with some wineries known for making exceptional and expressive Pinot Noir, Merlot, Carmenere and Cabernet Sauvignon. You can also discover Moldovan indigenous grape varieties such as the elegant Rara Neagra, championed by Purcari or Feteasca Alba from Vartely which is reminiscent of wild flowers. Here you will also find great, sweet 'Ice wines'. If you want to taste some for yourself, check out our list of Moldovan wines to try in the UK.
Cricova Sparkling Cellars Wine Tour
From €66 / person