For a dog-person, August 26th this year was more exciting than Christmas! If drinking dog-themed cocktails is more up your street than giving them to your dog (seriously – read our piece on wine for cats), then toast your furry, four-legged friend with these canine-inspired cocktails. Although your dog may prefer bones and butt-scratches, these doggone good cocktails are sure to please even the most devout cat person.
Hound Dog
Dogs may be man's best friend, but bourbon is a close second. Show your appreciation for both with a batch of these sweet-and-spicy hound dog cocktails. The warmth of whiskey complements fresh peach and ginger in this balanced recipe. Each flavour profile plays with taste, sight, and smell – senses that hunting hounds themselves are famous for. No need to hunt down this recipe though, find it here.
Salty Dog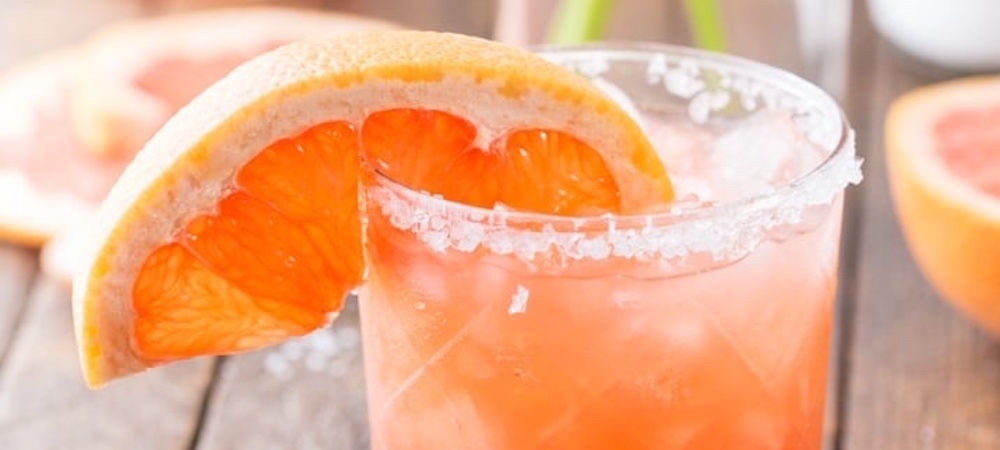 Salty Dog. Credit: cookierookie.com
Swap the orange juice in a screwdriver for grapefruit juice, and you have a Greyhound. Salt the rim, and it becomes a Salty Dog cocktail. Two dog-themed drinks with one amazing, tart finish that works with gin or vodka. This refreshing sip of citrus is great for lounging with your pooch on the last days of summer. See this simple recipe here.
Colorado Bulldog
Credit: ramshacklepantry.com
Reminiscent in texture of a root beer float, this creamy cocktail will take you back to your puppy days! A Colorado Bulldog is the unexpectedly delicious result of adding a splash of cola to a White Russian. The sweet soda, rich coffee liqueur, and smooth cream blend together to form a fizzy finish that is fun to drink and even more fun to share. Surprise your friends with this recipe.
Black Dog
You already met the salty dog… but what about its sweet counterpart? Although maintaining the elements of grapefruit and a clear spirit base, the black dog is an entirely different breed of cocktail. The addition of simple syrup and muddled blackberries distinguishes this dog-themed drink in both look and flavor. A finish of sugar on the rim provides an extra lick of sweetness missing from the salty dog. Black cats are bad luck, but a round of black dog cocktails will end any night on a high note! Follow along with the recipe here.
Hair of the Dog Breakfast Margaritas
As luck would have it, National Dog Day falls on the day after Whiskey Sour Day. If the morning greets you with a killer hangover, let this breakfast margarita come to the rescue. This alternative to a Bloody Mary is a savory, spicy cure full of carrot juice, citrus elements, and a jalapeño kick. Enjoy this "hair of the dog" for a boozy boost that will spark a bright start to any day of celebration. Find the full recipe here.
Raise a toast to dogs everywhere with these drinks, and let us know which one deserves best in show!
More of a cat person? Don't miss the opportunity to give your pet some cat-friendly wine! And if you're looking for other, human, hangover cures, have a read about the pill that can sort you out!
Sponsored by: www.animalauthority.com