In the heart of California's Wine Country, there is a slice of wine heaven known as Napa Valley. With rolling vineyards and hundreds of wineries, Napa is a must-visit destination for any wine enthusiast. For a variety of tastings in a one-stop shop, a quality wine bar is the perfect solution. Whether you prefer an intimate setting or a lively nightlife vibe, this list has a great Napa wine bar for any visitor to the region.
Carpe Diem Wine Bar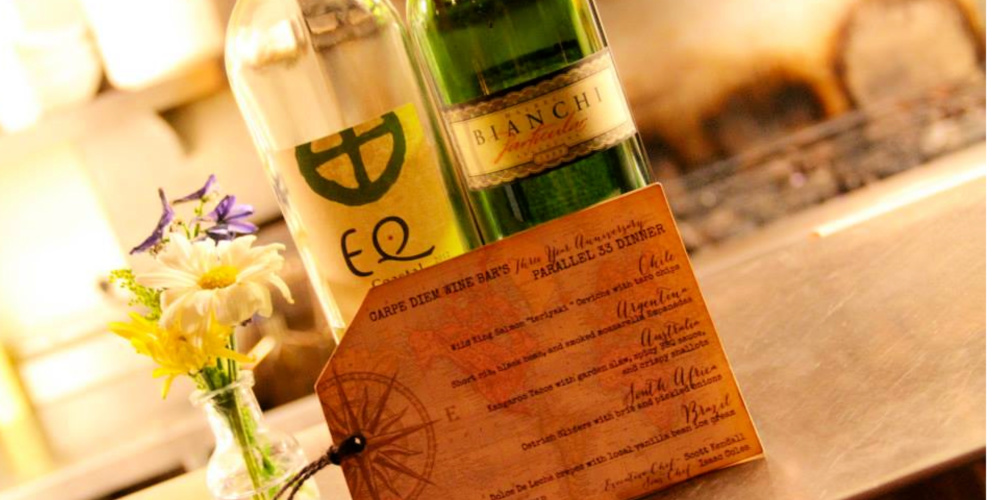 Photo Credit: Carpe Diem Facebook page
Seize the day in downtown Napa at this casually classy wine bar! The menu offerings at Carpe Diem are always surprising and innovative, changing with both the seasons and with the local beer and wine available for pairing. With family-sharing size plates and an extensive wine list, it is the perfect place for sharing a meal and great conversation. For a real day-seizing treat, indulge in the five-course dining option that is specifically designed around a particular winery or brewery.
Address: 1001 2nd St, Napa, CA 94559
Cadet Wine & Beer Bar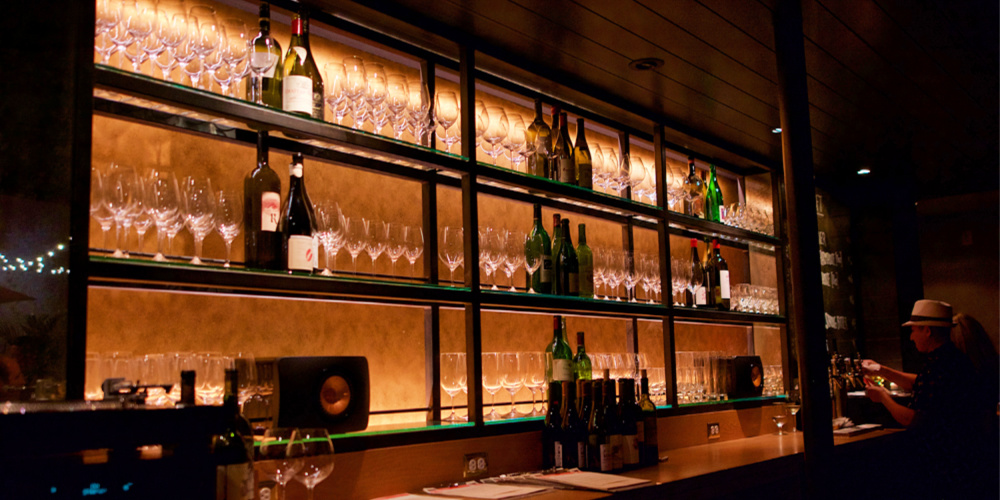 Photo Credit: Cadet Wine & Beer Bar Facebook page
This next wine bar only serves small plates, but in return, Cadet offers an endless variety of drink selections. This trendy spot focuses on the wide world of beer and wine with an eleven-page menu that offers a range of types and prices with both regional and international products. Take a peek at their active event calendar which features guest bartenders and featured tastings every week. Want to host your own event? Cadet offers private bookings for you to customize your night out.
Address: 930 Franklin Street, Napa, CA 94559
View Wine Bar
The Wine Thief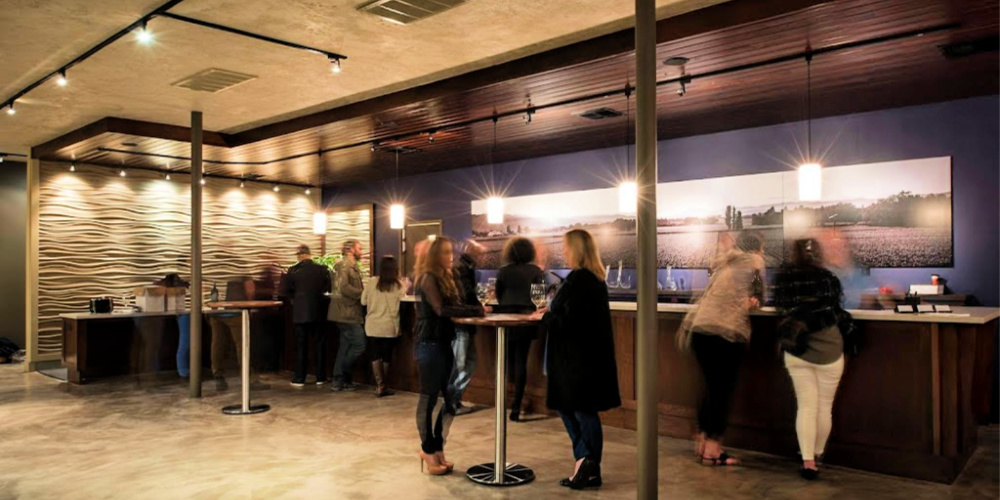 Photo Credit: The Wine Thief Facebook page
If you are looking for a more exclusive wine experience, find your way to The Wine Thief. This downtown location is run by local wine producers who are passionate about highlighting unique wines rooted in the surrounding Napa region. The intimate lounge layout provides the perfect setting for tasting small batch wines and chatting with the knowledgeable and dedicated owners and staff. A visit to The Wine Thief is sure to leave you wanting more. Join their wine club for access to limited edition wines that are shipped right to your house!
Address: 708 1st St, Napa, CA 94559
View Wine Bar
Bounty Hunter Wine Bar & Smokin' BBQ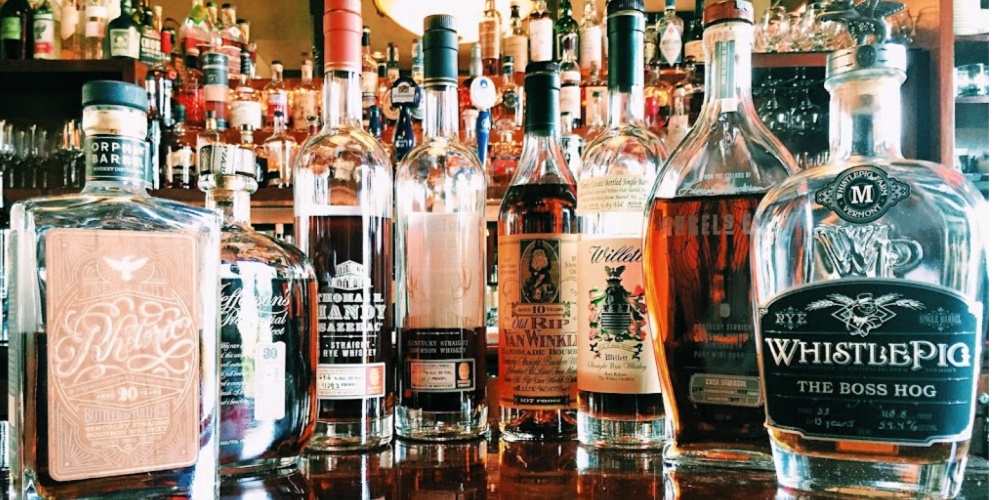 Photo Credit: Bounty Hunter Wine Bar & Smokin' BBQ Facebook page
This wine bar has truly hunted down the best of the best. In addition to an eighteen-page wine list with over 400 wines, Bounty Hunter Wine Bar has a special section of the menu known as "The Holy Grail." The wines featured in this section are some of the rarest in the world. So rare, that they are housed in a separate case in the back of the bar. Pair these rare wines with a not-so-rare cut of meat from the Bounty Hunter list of barbecue specialties that is highly-raved about in customer reviews.
Address: 975 1st St, Napa, CA 94559
View Wine Bar
Compline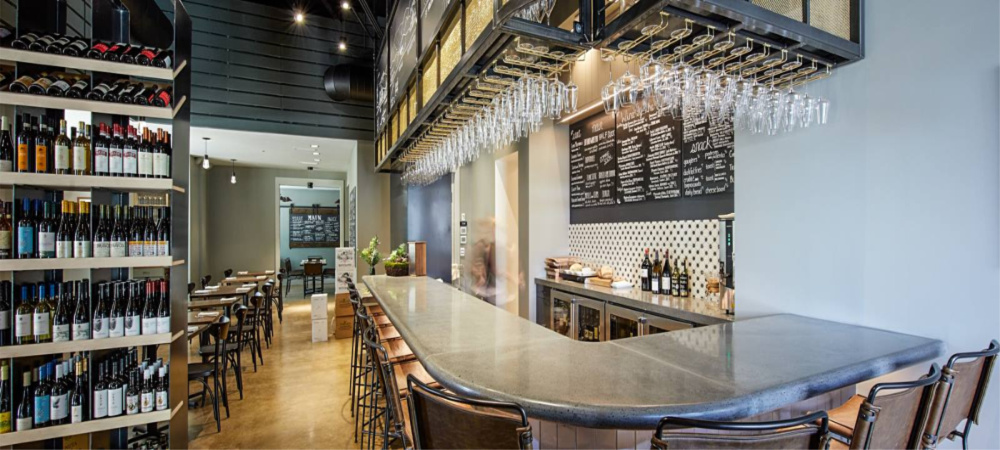 Photo Credit: Compline Facebook page
Compline's doors only opened a year ago, but their atmosphere, food, and wine selection are already receiving rewards and recognition. A new favorite for visitors and locals alike, the casual setting is inviting and the wine and food menu is affordable. Compline also offers wine classes with a master sommelier! Leave Napa with a more sophisticated palate and a new favorite wine bar. This is a bandwagon you will definitely want to jump on!
Address: 1300 1st St, Ste 312, Napa, CA 94559
View Wine Bar
Out and about in Napa? Why not try a tour of the region on a wine tasting trolly? Or if you're planning to travel a little further afield, don't miss Sonoma and this wine tour of the area or a walking food and wine tour around Healdsburg!