You may have seen Peter's guide to the best whisky bars in Edinburgh recently and so if that has inspired you to go into a little more detail and take in a distillery visit, check out Peter's guide to five of the best whisky distillery and whisky experiences near Edinburgh…
Although Edinburgh only has one whisky distillery – the North British, which produces grain whisky for blends such as The Famous Grouse and Johnnie Walker, and which looks more like a futuristic factory than a romantic distillery – plans are afoot to build several boutique distilleries within the city. In the meantime, several interesting distilleries are within easy reach of Scotland's capital city. For those wanting to venture further afield, Edinburgh airport has flights to all the whisky regions, while Waverley train station connects to the national rail network.
The Scotch Whisky Experience
354 Castlehill, EH1 2NE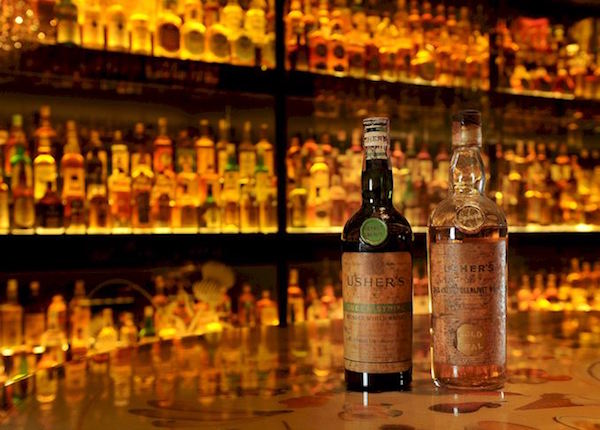 The Scotch Whisky Experience. Photo credit: scotchwhisky.com
Sitting next door to Edinburgh castle, the Scotch Whisky Experience holds a five-star rating from national tourism agency VisitScotland [correct, all one word] and houses the Diageo Claive Vidiz Whisky Collection, 3,384 bottles of spirit that form one of the most jaw-dropping sights in the world of whisky.
Glenkinchie Distillery
Pencaitland, East Lothian, EH34 5ET
www.malts.com/en-row/distilleries/glenkinchie/
Lying 15 miles outside Edinburgh in East Lothian, Glenkinchie is one of the best-known Lowland malts. A shuttle bus leaves the city centre to take visitors to the distillery, which sits in a notorious mobile signal blackspot, meaning internet-savvy tourists will have to wait till the journey home to update their tweets or Instagram stories.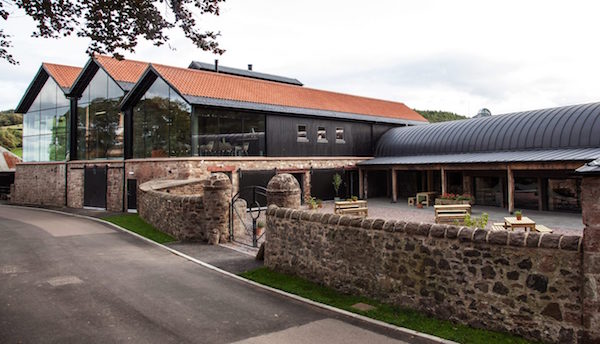 Eden Mill Distillery
Guardbridge, Fife, KY16 0US
Venturing across the Firth of Forth on the new Queensferry Crossing into Fife will bring whisky lovers to Eden Mill, which houses Scotland's only brewery and distillery on a single site, in Guardbridge, near the famous golfing and university town of St Andrews. Eden Mill is best known for its beers and gins but is also laying down its own single malt and blending Scotch from other parts of the country.
Kingsbarns Distillery & Visitors' Centre
East Newhall Farm, Fife, KY16 8QE
On the other side of St Andrews lies Kingsbarns, a distillery built by the Wemyss family near their ancestral castle. As well as releasing its first single malt this summer, [2018] the family also bottles single cask regional malts and blended whiskies under its Wemyss Malts brand.
Lindores Abbey Distillery
Newburgh, Fife, KY14 6HH
www.lindoresabbeydistillery.com
Lindores Abbey combines the modern with the ancient – it's one of Scotland's newest distilleries, having only opened in 2017, but whisky is known to have been produced on the site as early as 1494 when Brother John Cor, a Lindores monk, was commissioned by King James IV to make "Aqua Vitae" or whisky, according to the earliest written reference to Scotch.
Desperate for a dram now? Check out our 4 day exclusive whisky tour of Scotland! Or if you fancy learning how to invest in whisky, Colin HampdenWhite has all the lowdown.
Cheers!