If you've been inspired by our piece on 5 Reasons to Fall in Love with Moldova and Moldovan wine, here's how you can taste some! Well, in the UK anyway. Here are 5 Moldovan wines all available to try right now:
Sparkling
Cuvée Aleksandr NV
Wine producer to the Tsars (see what we did there?), this traditional method sparkler made with 100% Chardonnay from the Cahul region of Moldova, is crisp, fragrant and fresh with fine bubbles and a subtle brioche note.
RRP £14.49 (or £12.99 in a case of 12) Get it from Laithwaites here.
7-Day Wine and Culture Experience in Moldova
View price details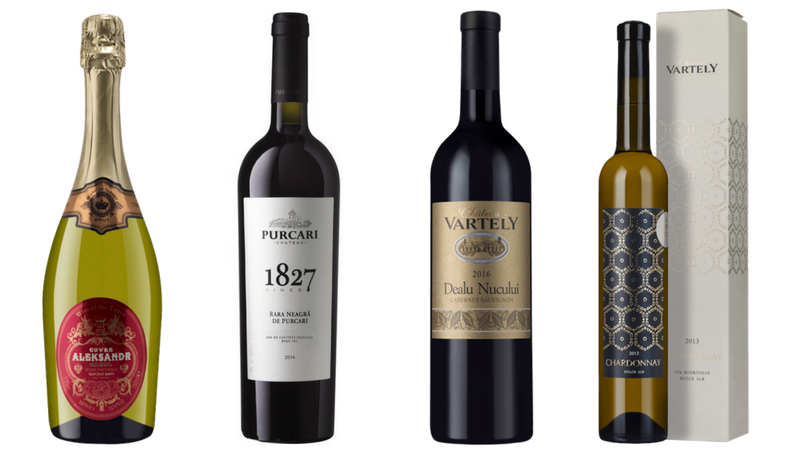 White
Feteascǎ Regalǎ, Château Vartely 2017
Feteascǎ Regalǎ is must-try Moldovan grape that's seriously easy to drink. This one is unoaked, bright and refreshing with floral notes and juicy greengage fruit.
RRP £6.25 Get it from The Wine Society here.
Red
Château Vartely, Dealu Nucului, Cabernet Sauvignon 2016
Absolutely classic Cabernet with its cassis and cedar notes against a backdrop of dark plum. Full-bodied and textured; if you're into Bordeaux or Napa cabs, this one's for you. And a complete bargain in comparison.
RRP £9.99. Get it from Laithwaites here.
Purcari Rara Negra 2016
Purcari are arguably the most famous wine producers in Moldova and this Reara Negra, which is a key Moldovan local red grape variety, is packed with juicy dark plum notes, chocolate and tobacco spice. A food wine; one to savour.
RRP on offer £20.20 on Amazon.co.uk
Sweet
Château Vartely Chardonnay Dulce Alb 2013
Super, super rare, this is the only late harvest sweet wine produced in the country and by one of the top producers: Château Vartely. Think white flowers and honey with a razor-like acidity crisping everything up nicely. A steal when compared to sweet wines from other countries. Made with 100% Chardonnay.
RRP £15.99 (£14.49 when you buy12) from Laithwaites.
Want to taste more wines in the country itself? Check out our tours, wineries and hotels in Moldova here! And don't miss our piece on 5 reasons to fall in love with the country!
Cricova Sparkling Cellars Wine Tour
From €66 / person
tour
Moldova
Moldova
5-Day Wine Tour in Moldova
Find out more