Chicago was a hotspot in the heyday for the glitz and glam (with a dose of mob danger) of the 1920s. Years later and Chi-Town still stuns with its iconic food and drink culture. For a classic look at The Windy City through the years, these five restaurants have stood the test of time; a rare feat in this day and age…
The Green Mill
Transport yourself to Prohibition-era Chicago. Smooth jazz and contemporary poetry performances are a must-see at this spot, while the Art Deco design will make you want to dress as a flapper and party like Gatsby. The Green Mill was once a staple spot for Al Capone and other mobsters, and for those curious souls, Al's famous booth where he would sit with his henchmen is still in peak condition for a photo-op.
Address: 4802 N Broadway St, Chicago, IL 60640
Calumet Fisheries
For 70 years, Calumet Fisheries has been serving up top-tier, smoked and fried fish. This local Seattle smokehouse uses natural wood, marinating the fish in brine overnight to bring out the juiciest, most delicious flavors in each bite of shrimp or salmon.
How mouthwatering does that sound?
Address: 3259 E 95th St, Chicago, IL 60617
The Green Door Tavern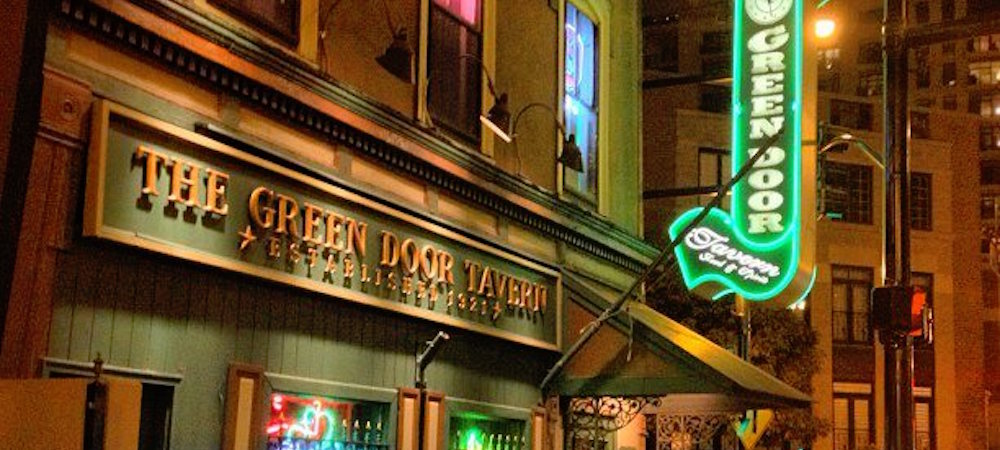 Credit: greendoortavern.com
A basement speakeasy? Yes, please. Time has not diminished the historic Green Door Tavern. With over 100 years' history in Chicago, a menu revamp, and an attached, Prohibition-style speakeasy, you will feel like you've walked onto the set of a vintage gangster flick. Try one of their boozy milkshakes and get completely 'zozzled'.
Address: 678 N Orleans St, Chicago, IL 60654
Greendoorchicago.com
Lou Mitchell's
After a night of drinking and dancing, what better way to treat your raging hangover than with diner-style food? Do breakfast right with this old-fashioned Chicagoan food classic, Lou Mitchell's, where patrons have been served hearty breakfast and lunch dishes since 1923. While you're there, have a "World's Finest Coffee" to take off that post-party edge!
Address: 565 W Jackson Blvd, Chicago, IL 60661
Gibsons Bar and Steakhouse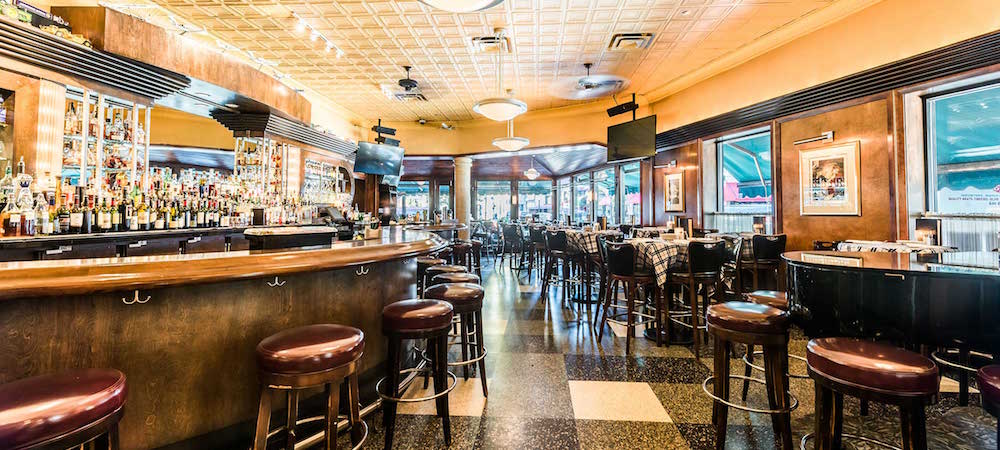 Credit: gibsonssteakhouse.com
Welcome to red meat heaven.
For succulent steak and a fabulous view of Lake Michigan, Gibsons Bar & Steakhouse is the gold standard. Located in the space that was made renowned by the famous Mr. Kelley's, and then later occupied by the illustrious hot-spot, Sweetwater, Gibsons has the bones of old Chicago in its foundations. Grab a martini while you're there and toast to the tender taste of Prime Beef.
Address: 1028 N Rush St, Chicago, IL 60611
Has this gotten you hungry for more? If you're looking for USA restaurant inspiration don't miss our series on the best BYO spots in NYC, San Francisco and LA – it's a great way to save when eating out!
Food And Wine Lover's Culinary Walking Tour…
From $85 / person
tour
Napa Valley
United States
Napa Valley Wine Tasting Tour
Find out more