Ever find yourself making random excuses to enjoy a cocktail or two? Thanks to Whiskey Sour Day, now you don't have to! Falling on August 25th, this holiday arrives just as summer begins to make an exit. These variations on the classic whiskey sour celebrate the sweetness of seasonal summer fruits while also welcoming the warmth of bourbon for cooler autumn days. So, grab your friends and properly celebrate Whiskey Sour Day with the true holiday "spirit" featured in these irresistible recipes!

Blueberry Whiskey Sour
Kick the end-of-summer blues with this blueberry and lime whiskey sour that will keep conversations flowing late into those last sun-kissed evenings. Featuring fresh lime instead of lemon, this recipe packs a different pucker which works well with a bourbon base. A sweet spoonful of blueberry jam and garnish of fresh, summer-ripe berries add the final touches to this unexpected take on the classic. Serve these to your summer fling and it might just turn into a full-blown fall romance. Find the full recipe here!
Maple New York Sour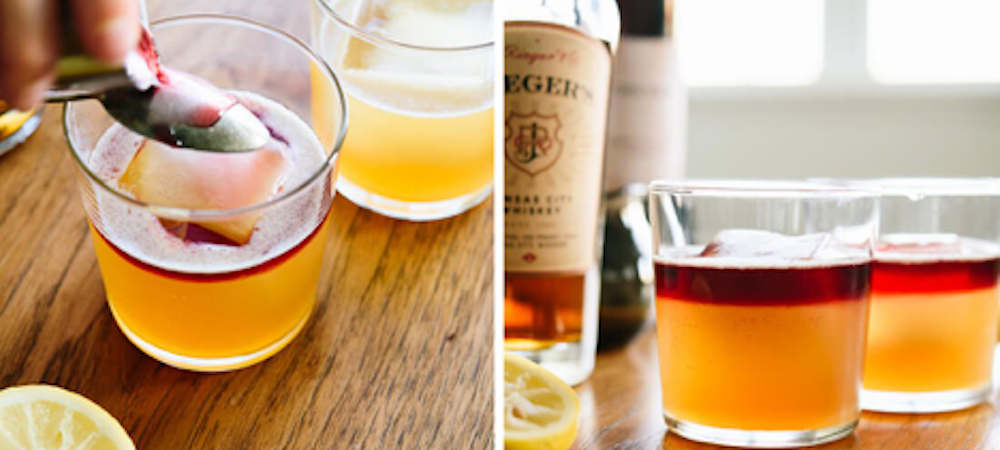 Sick of the summer? Already craving pumpkin spice lattes and sweater weather? Fall is still a month away, but you can escape the heat with this twist on the classic whiskey sour. Replacing simple syrup with maple syrup adds a seasonal richness that plays off the sweetness of bourbon or rye whiskey. A final float of fruity red wine channels all the changing colors of autumn and rounds out the refreshing tartness of this cocktail. Serve over ice and sip away for a glimpse of the crisp nights to come. Follow along with the full recipe here.
Marmalade Whiskey Sour
Let's go back to basics! This last recipe celebrates the whiskey sour in its most original form, but there is a still a bit of a surprise. A spoonful of orange marmalade sets this version apart, adding a different citrus flavor profile to the tart drink. The egg white addition perfects this recipe and creates a creamy, orange finish. To fully capture the simple elegance and legacy of the whiskey sour in all its forms, serve in a classy coupe glass and a flourish with angostura bitters swirled on top. See the full recipe and a helpful how-to video here.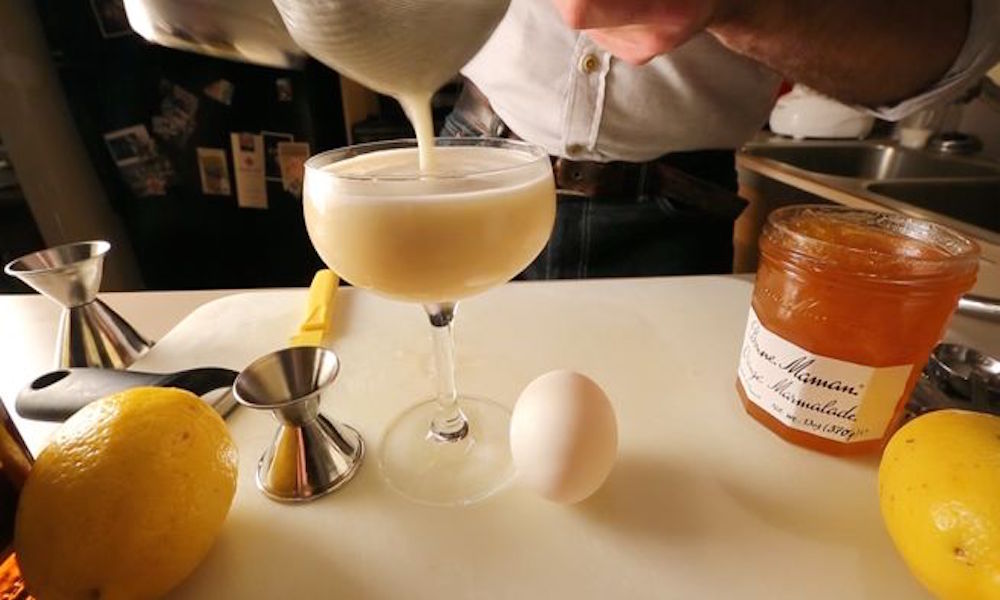 Love the sound of maple with your whiskey? Check out our Top 5 Maple Whiskies, and keep up the cocktail making with these excellent summer whisky cocktails!