If it wasn't for Meghan Markle and the excitement of a royal engagement, it might be quite hard to look back at the news of 2017 with any fondness at all. It's been a year full of unexpected twists and turns, and even in the wine world – where the fires in Spain, Portugal and California devastated the homes and livelihoods of winemakers – many are keen to turn a fresh page and see what 2018 has in store for us. In the build up to the New Year, Majestic have shared their top wine trends for 2018, and it looks like we're in for a very exciting time!
Here's a summary of what you can expect for the next 12 months, according to Majestic wines: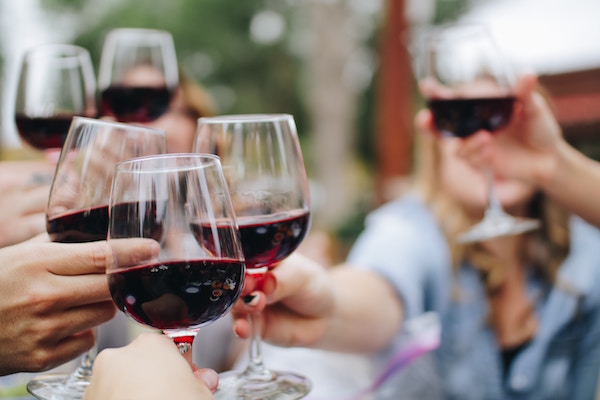 1 – In 2018, bigger is better!
In 2017, we saw a staggering 378% increase in the year-on-year sales of super-sized bottles under £20. Red and Rose wines in magnums proved especially popular for celebrations and weddings, and the extra time it takes a magnum to reach optimum drinking age adds to the flavor intensity, making them the connoisseur's choice for premium wines. Expect big things for 2018, when these super social bottles will be at the heart of every celebration!
2 – El Niño drives up prices for South American wines
Extreme weather conditions in South America led to low yields on both sides of the Andes, and Chile and Argentina may no longer be safe bets for wines £6 and under. Expect a focus on quality, rather than quantity, in these regions for the immediate future.
3 – Eastern European wines on the rise as harvests stay strong
While European harvests have been reduced, and Brexit has caused supply issues for some, Eastern European wines have produced steady harvests and achieved a 1365% year-on-year sales increase in the £5-£10 wine range. Romania's harvest has actually increased by 60% compared to the average EU-wide drop of 14%. Expect to see Hungarian and Romanian bottles step up to fill the South American shortfall.
4 – Pale Ale in decline
According to Majestic's recent survey of their customers buying habits, shoppers are increasingly choosing local red ales or stouts over pale ales. With only 8% of buyers choosing pale ale, expect to see less of this beer in 2018.
5 – Prosecco still fizzing!
Despite warnings from dentists about the harmful effects of all those bubbles, sales of Prosecco are still booming. With a difficult harvest in Northern Italy (some yields are down by as much as 30%) expect to find the best value from Sicilian or Central Italian options.
6 – Sherry is making a comeback (and it's not just for Grannies…)
A 25% increase in year-on-year sales of Sherry recorded by Majestic in 2017 suggests that this old fashioned tipple purportedly favoured by old ladies may be making a youthful comeback. Port and Madeira are also enjoying a renaissance with the 25-40 crowd, so expect to enjoy a glass or two of the sweet stuff next year!
7 – Brandy's going hipster
Following in the footsteps of whisky, which has proved extremely popular on the 'craft' scene, Brandy's iconic branding, focus on provenance and appearances in fashionable cocktails has led to some new experimental takes on the spirit. Expect to find it in the hands of the trendiest mixologists throughout 2018!
8 – Honey gin is now a thing
Gin sales were up 110% in 2017, with over 120 new lines being added to Majestic's portfolio, thanks in part to the popularity of experimenting with different botanicals and flavours. Rhubarb gin sales, for example, were up 170% compared to 2016. Expect newer, bolder flavours in the new year, including a newly launched Honey Gin, which will be just the thing for the January blues!