It's certainly fair to observe that the New Zealand wine industry is still in its infancy in comparison to the ancient Old World regions of Europe and the Middle East. Old World wine tradition dates back thousands of years to Roman civilisation and beyond, from the dynasties of France and Spain to the proud heritage of Georgia and Lebanon. It's a common characteristic of so-called New World wine regions such as New Zealand, Australia and South Africa that the industries here are comparatively young, with commercial wine production tracing its roots through decades or a few centuries rather than millennia.
However, whilst New Zealand's 200-year history can't quite rival the longevity of its European counterparts, you'd be wise not to underestimate the Kiwis – a lot has happened in two centuries and winemaking tradition here is certainly not to be sniffed at! It's a rich patchwork influenced by the cultures and traditions of countless settlers who've set out to make New Zealand their home, bringing with them passion and expertise from all over the world.
From Humble Beginnings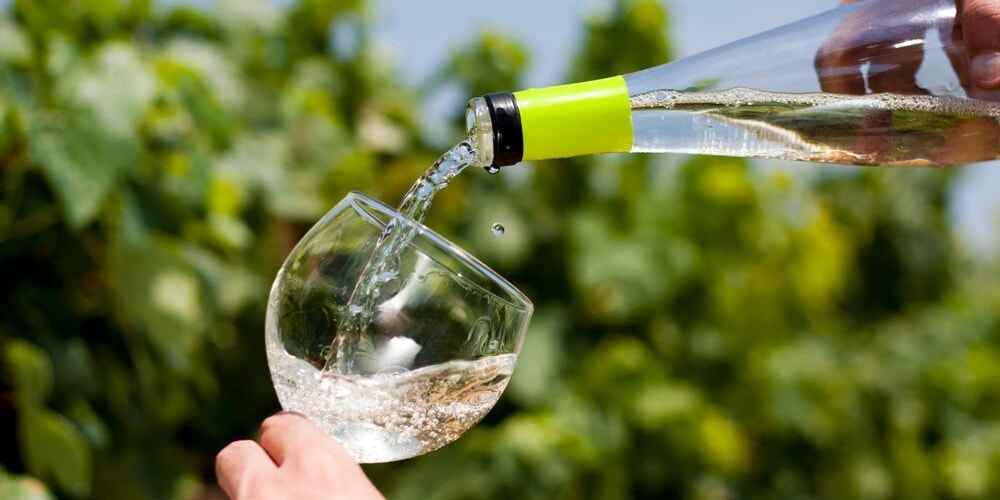 But where did it all begin? The European grapevines which now cover so much of New Zealand are, of course, not indigenous to this remote island nation.
The generally accepted version of events is thus. An English priest and missionary named Samuel Marsden spent much of his time in the 1800s travelling between England, Australia and New Zealand. Yorkshire-born Marsden held very decisive views on all kinds of topics, from women (either you were a wife or a 'concubine' with not much of anything in between) to corporal punishment (thought it worked wonders). However, despite some colourful personality traits, Marsden is also widely credited for the extent of his philanthropic missionary work and for the introduction of horses, sheep and Christianity into New Zealand … along with European grapevines, of course!
So. To this end, in 1819 Marsden was taken by a stroke of viticultural genius and planted around 100 different varieties of grape in Kerikeri, on the eastern coast of New Zealand's Northland. He wrote at the time:
'New Zealand promises to be very favourable to the vine as far as I can judge at present of the nature of the soil and climate. Should the vine succeed, it will prove of vast importance in this part of the globe'

How prophetic those words have turned out to be! Although in actual fact, most of those first grapevine immigrants actually met an untimely end in the form of a horde of enterprising goats, who took advantage of a lack of fencing to gobble up most of the ancestors of today's Kiwi vines.
Fortunately, other settlers managed their first forays into winegrowing with slightly more success. By 1840, another English settler and ardent wine enthusiast named James Busby (actually, Busby was also an important political figure who was instrumental in the Treaty of Waitangi) brought various vines with him from his travels in Europe and was successfully making very drinkable wine from his home in Northland. A French explorer named Jules Dumont D'Urville inadvertently composed New Zealand's first ever wine review when he attempted to visit Busby and found him not at home. He did however taste one of Busby's wines, describing it as:
'a light white wine, very sparkling, and delicious to taste, which I enjoyed very much'
Oz Clarke, eat your heart out!
Elsewhere in Northland, Roman Catholic missionaries were diligently producing wine in Whangaroa … but strictly for sacramental purposes only and definitely not to be used in pursuit of a good time. Although, this particular church did end up relocating across the North Island to Hawke's Bay, where they established the Mission Estate in 1851 – Mission Estate continues to this day and has the proud distinction of being New Zealand's oldest surviving winery.
Dally Plonk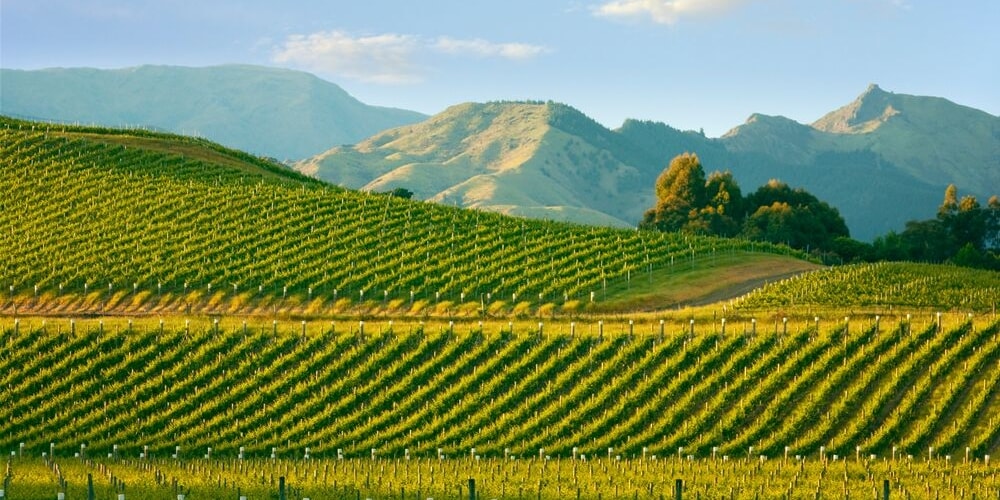 The wine industry here has been shaped by all kinds of cultures, and another tradition which was hugely influential in New Zealand's wine culture was that of the Croatian gumdiggers. Croatian people (also known as Dalmatians) voyaged to New Zealand in search of gold, fame and fortune, but many ended up prospecting for a different kind of treasure – the kauri gum which lay hidden in muddy, waterlogged terrain across the Northland. This gum was much in demand as a varnish and was also used in products such as linoleum before synthetics were invented.
However, the Croatians were not always made particularly welcome by their fellow settlers, especially the English (unsurprisingly) – although they were always on very cordial terms with the local Māori people. As we know today, Croatian wine is a venerable and ancient industry, and the gum diggers brought with them all their secrets, but the British greeted this with scorn and nicknamed their efforts 'dally plonk'. This was in no way meant as a compliment, and the name has clung on in a small way to the present day, where it is now sometimes used as a general term to describe some of the country's less-than-top-quality bottles.
Phylloxera Problems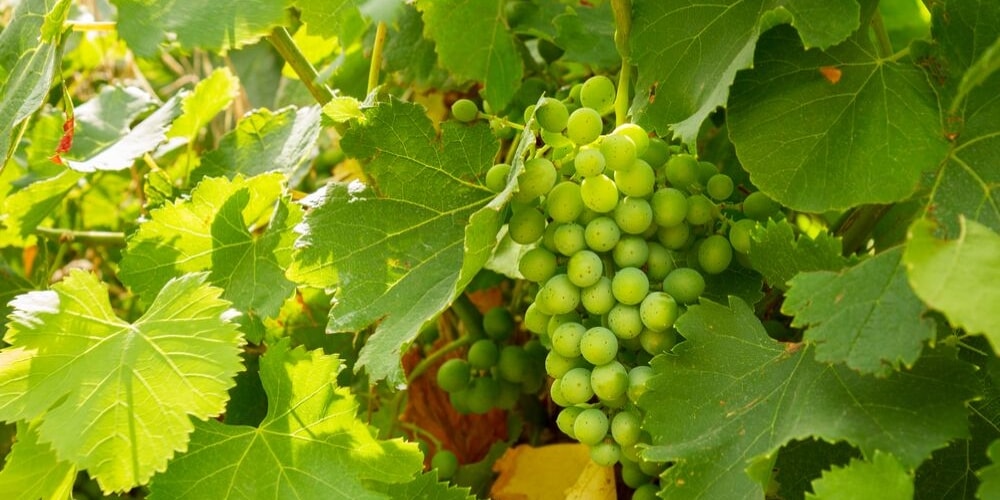 Fast forward a few decades into the late nineteenth century, and we find the New Zealand wine industry beset with a triple threat, consisting of a fairly repulsive-sounding form of mildew called oidium; campaigning by ardent prohibitionists; and, like so many other wine regions across the world, the devastating effects of the phylloxera mite, which spent several decades having a pretty good go at trying to wipe out the world's wine industry as we know it.
Well-intentioned European botanists had imported an American vine named vitis riparia into various other parts of the world, including New Zealand … but unknowingly also transported a much smaller and infinitely more sinister stowaway. The phylloxera mite attacks the roots of European vine species, damaging and ultimately killing them, and rampaged across New Zealand (as it did most of the Old World) with a trail of destruction in its wake. The problem was eventually solved by grafting American rootstocks, which were immune to this nasty little beast, onto the vulnerable vines, but it took many years for the industry to recover, not only in New Zealand but all around the world.
In fact, phylloxera can still be an issue in New Zealand today due to the significant number of un-grafted vines which still remain. These were mainly planted in haste as the industry began to boom in the twentieth and winemakers were pushed to keep up with demand – but this left the new vines vulnerable to infestation to this day.
A Bright Future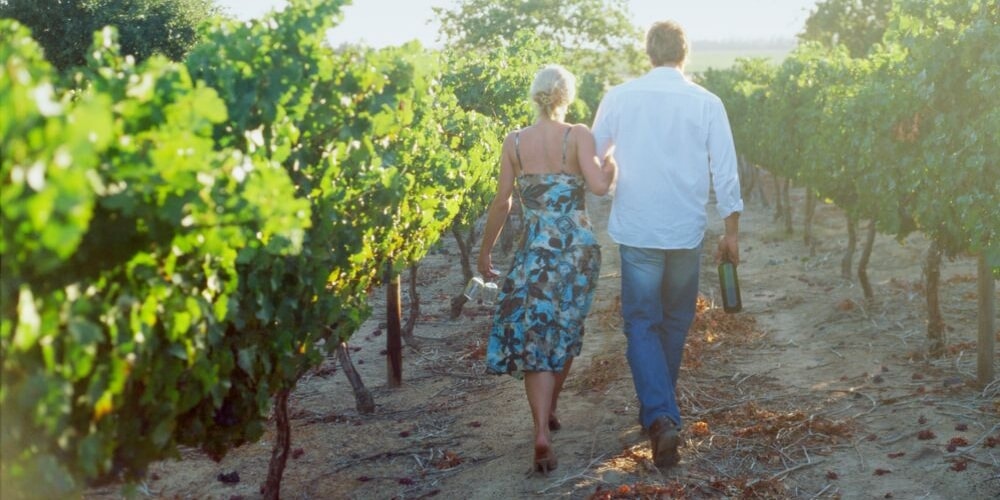 Despite the various issues that New Zealand wine faced, you can't keep a good Kiwi down and by the twentieth century, the industry was growing at a steady pace. Legislation and licensing laws made sales and exports ever-easier, with a significant turning point in the 1960s and 1970s as new investment from Australia and America significantly improved quality and supported New Zealand's wines in gaining the international traction that they rightly deserved[1].
This was a time of real progress, with the potential of the favourable maritime climate, varied growing conditions and diverse soil types recognised both at home and internationally for the potential they held. Wine styles changed in line with consumer tastes, with peachy, rounded Müller-Thurgau replaced by aromatic, acidic Sauvignon Blanc. Brancott Estate, in fact, were the first to plant commercial Sauvignon Blanc vines in the Marlborough region in 1973, and by the early 80s were producing the very first editions of those mouth-watering, tropical-tasting wines that we know and love today.

The value of the New Zealand wine industry has now exploded from an $18 million (NZD) industry in 1990, to a forecasted $2 BILLION by the time we hit 2020.[2] New Zealand's Sauvignon Blancs and Pinot Noirs are renowned the world over for their distinctive taste profiles and exuberance, beloved by drinkers everywhere for their energy and easy drinking styles.
It's been a fascinating journey, and New Zealand winemakers have most definitely earned a celebration this year as they commemorate their 200th anniversary. This incredible wine region continues to overflow with opportunity and potential, and whilst it may still be a baby in comparison to the Old World, that youthfulness is one of the most exciting things about wine culture here. Innovation and energy abound, experts from all around the world sing the praises of these wonderful wines, and the future looks incredibly bright. The only way is up!