Did you know that on World Tourism Day, on September 27th, you can get free wine, tours and food at these 20 wineries?
In an unprecedented move, Winerist has organised wineries around the world to celebrate this day and raise awareness about wine tourism with wine lovers like you in order to create opportunities for these wineries to diversify their activities and tell the story directly to consumers.
How can you get involved? If you are travelling to or live nearby those wineries just visit them show your support and most importantly have a great time. Plus it's all FREE! Just mention World Tourism Day and Winerist.
THE 20 WINERIES PARTICIPATING
Argentina – Mendoza
One of Mendoza's best, Zuccardi is a family run business for over 50 years and Decanter magazine acknowledged José Alberto and Sebastián Zuccardi as being among the five most influential personalities of Argentine Wine. Don't miss the chance to eat a juicy steak paired with a Malbec at their restaurant!
What's on offer? Enjoy a free tour and tasting either at 11am or 3pm. The tasting will include wines from the Zuccardi Serie A and Zuccardi Q range.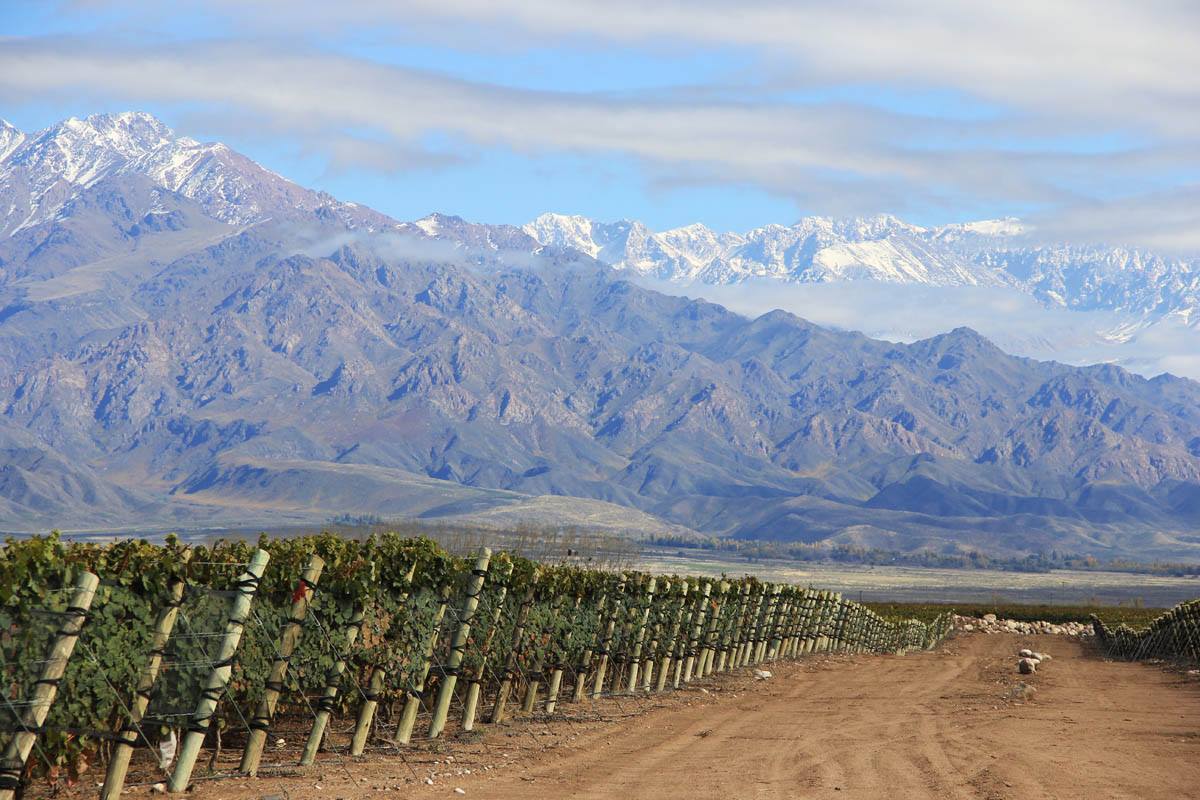 Chile – Casablanca
Started by an American engineer in the early 1900s, Kingston Family Vineyard is now in its fifth generation growing red wine grapes in a valley known for white wines, often called "one of the area's most promising producers"
What's on offer? Free visit at 10.30am with a tour of the winery, vineyards followed by the tasting. The tasting will include a glass each of Kingston's Cariblanco Sauvignon Blanc, Tobiano Pinot Noir and Lucero Syrah, all enjoyed out on the tasting terraza overlooking the picturesque Casablanca Valley.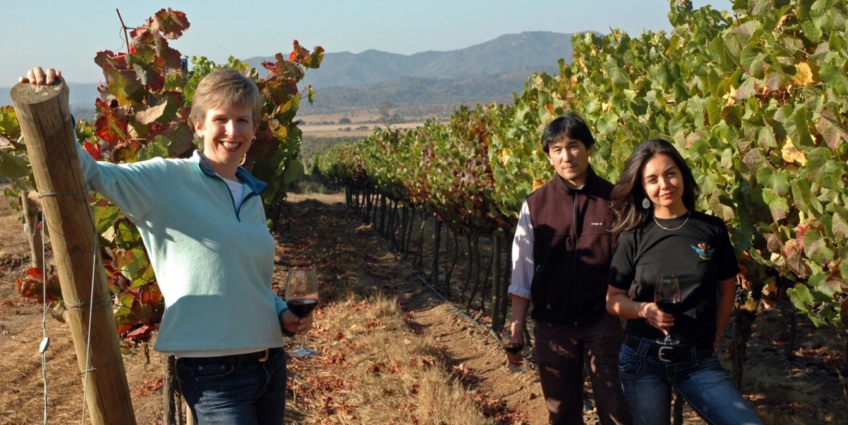 Uruguay – Carmelo
Posada Campo Tinto
Situated in the heart of Carmelo's wine region, an undiscovered wine destination with more than 100 years of winemaking history where there Tannant grape is at its best. Posada Campo Tinto offer 4 luxury rooms for those wishing to unwind and bike among the unexplored vineyards.
What's on offer? Join from 12.30pm until 3.30pm for a free glass of CampoTinto Tannat 2014, at their on-site restaurant.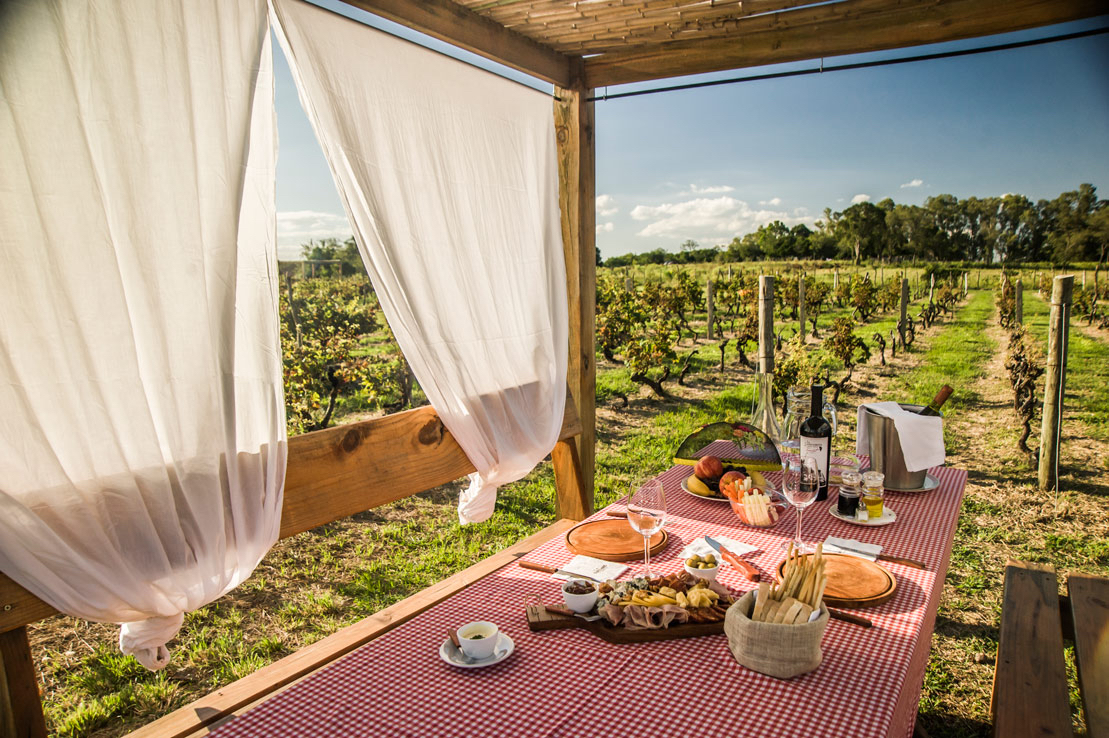 Uruguay – Punta del Este
Bodega Garzon
When Bodega Garzon's founder Alejandro Bulgheroni, first discovered this place first 18km from the Atlantic and surrounded by olive groves they called it the "Uruguayan Tuscany". From hot air balloon and horse carriage rides, to bike adventures in the vines and picnics among the olive grove, you are set to have a great time here.
What's on offer? Free visit, wine tasting and sampling of their own olives and olive oil.
USA – Sonoma
Dry Creek Family Vineyards
This is the first and only cooperative tasting room in the Dry Creek Valley with six locally and family-owned wineries. Participating wineries include Collier Falls Vineyards, Dashe Cellars, Forth Vineyards, Lago di Merlo Winery and Vineyards, Mietz Cellars and Philip Staley …more than 24 varietal and blend wines from Sonoma.
What's on offer? Visit between 10.30am to 4pm to taste 6 wines from their white, rose, red and dessert wine list.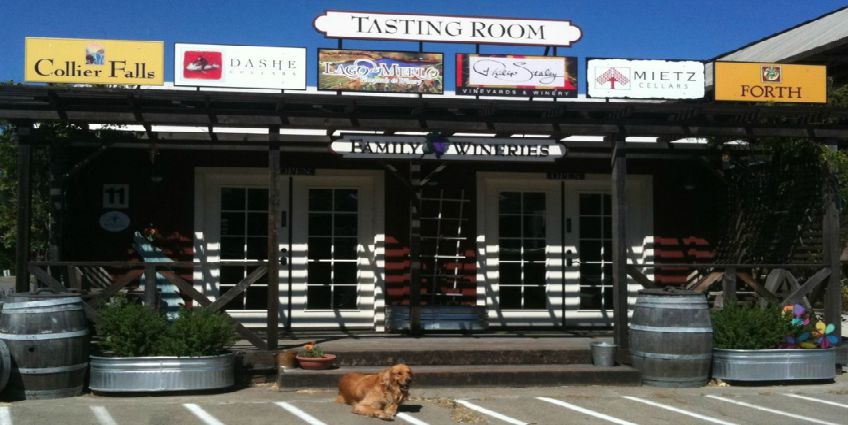 EUROPE
England
Situated in the Bolney village in the rural village of Sussex, Bolney Wine Estate has won the impressive trophy of UK wine producer by IWSC. Only 14 miles from Brighton and 40 miles from London, it makes the perfect day out wine experience.
What's on offer? Arrive for a 12pm free mini-tour of the estate and a tasting of 3 Bolney's wines.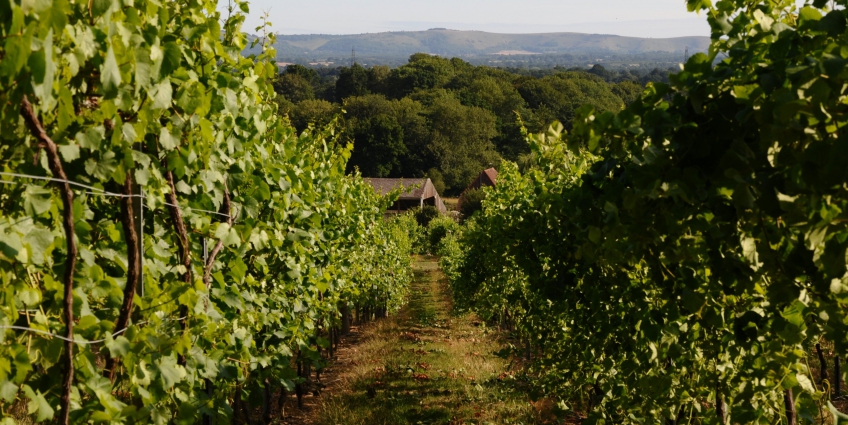 Spain – Priorat
Clos Figueras
One of my top winery experiences ever is this family boutique winery in Priorat producing top notch wines and only 1.5hrs from Barcelona. Small B&B, restaurant and own vegetable garden on-site.
What's on offer? A free cellar and winery tour with a glass of Serras del Priorat 2013.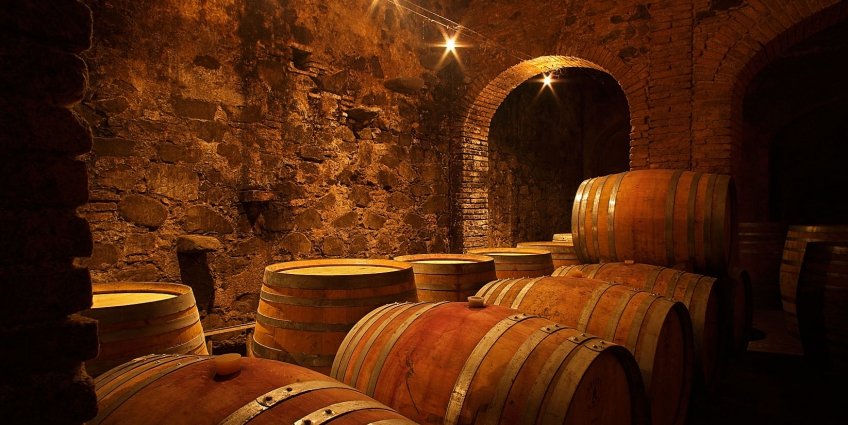 Croatia – Uplands region, near Zagreb
Bolfan
Dating as far back as Roman times, Bolfan now produces Decanter award winning wines in the Croatian Uplands region, not far from the capital Zagreb. Here you feel like time stopped, while relaxing among the vines and enjoying home cooked meals at their on-site restaurant.
What's on offer? Tasting from 12pm to 6pm including 3 glasses of organic Bolfan wines and homemade bread with domestic cheese and apples. Sounds delicious!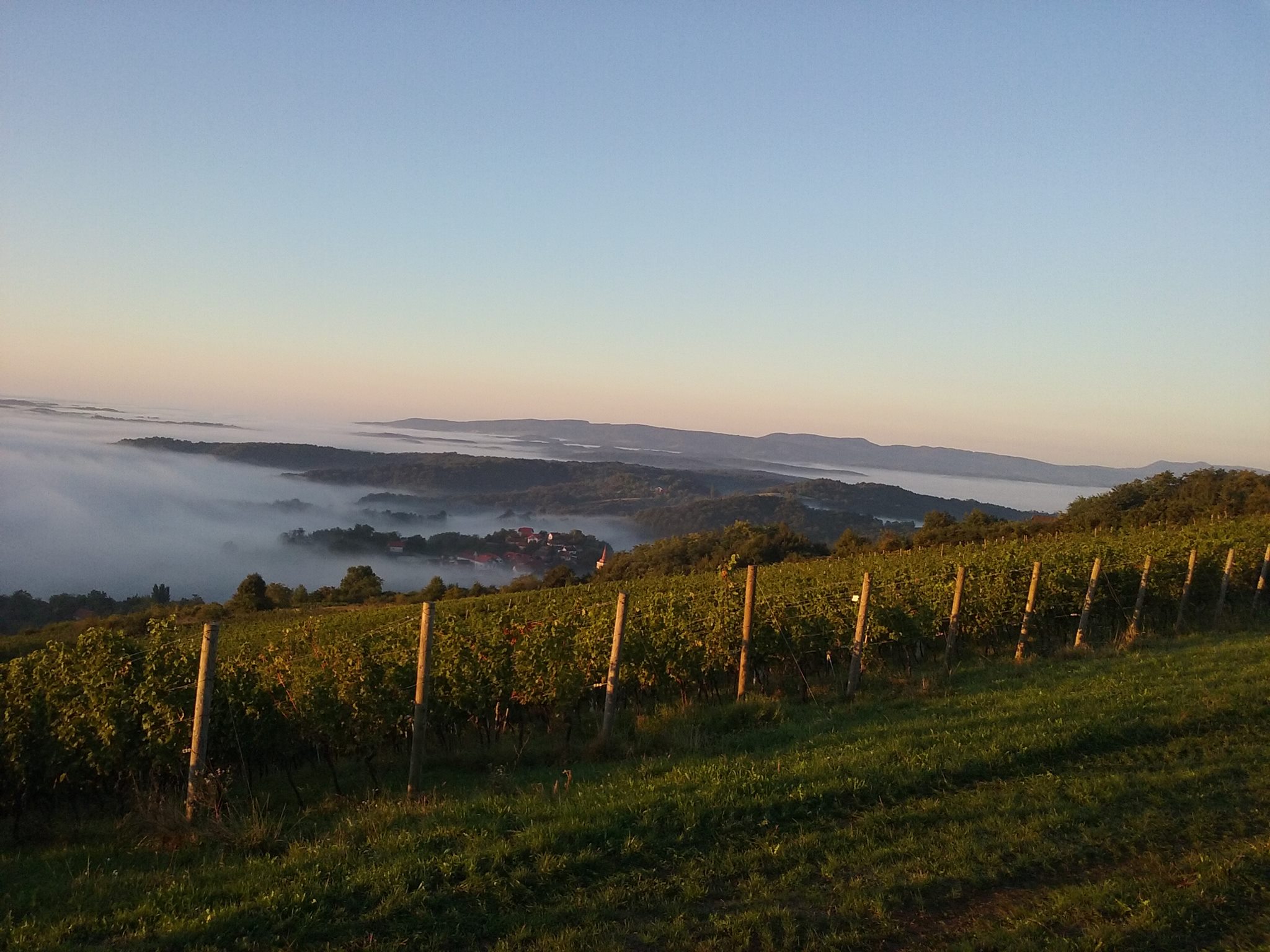 France, Languedoc
Mas du Soleilla
A chance to visit this artisan winemaker, Peter Wildbolz, who makes highly esteemed wines at his 22ha organic winery in La Clape. Les Bartelles Coteaux du Languedoc red recently got 5* from me.
What's on offer: Visitors are welcome to visit for a free tasting on Sunday the 27th between 10 am and 7 pm and try the classic range: Les Chailles 2012, L'Intrus 2011, Les Bartelles 2010, Reserve Blanc 2012.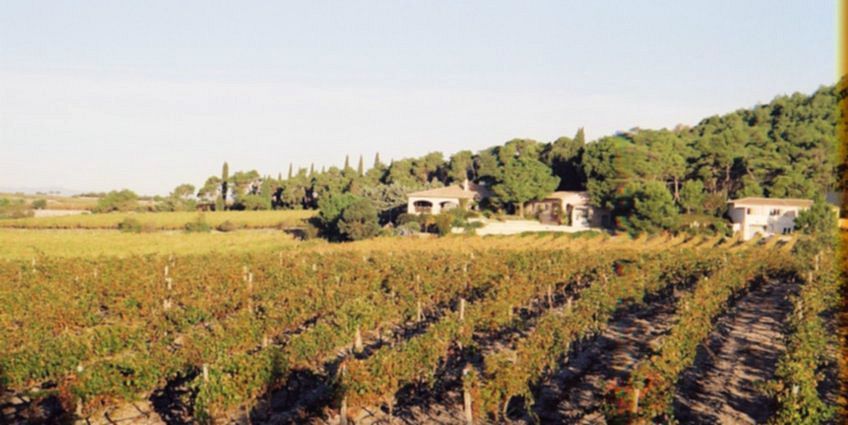 France, Champagne
Champagne Beerens
A Champagne grower, Albert Beerens is a fantastic producer from the Côte des Bars, 75 miles south-east of the Champagne hub, Epernay. Creating wines that truly reflect the terroir.
What's on offer? Free visit and tour.
Italy– Piedmont
This winery in Piedmont is interesting because it combines modern technology, architecture with biodynamic farming and championing the rammed earth and green manure techniques. Spectacular Gavis and own organic honey.
What's on offer? Visit between 9.30am to 5pm to taste three Gavi paired with light snacks such as focaccia, salami cheese and their own honey.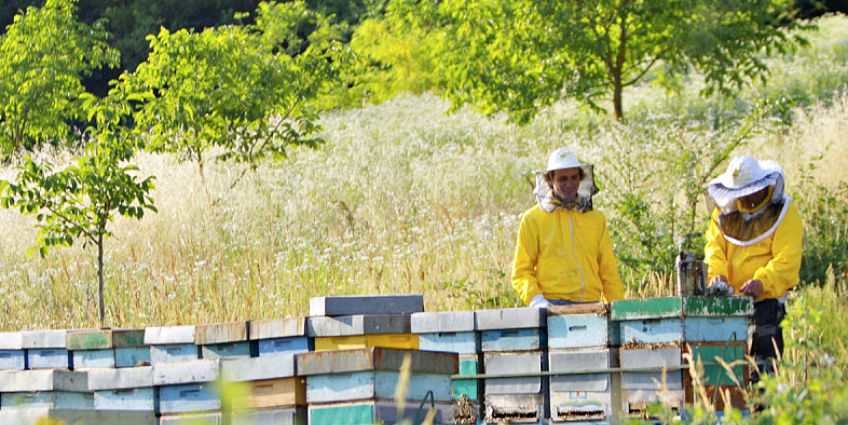 Owned by the same family as La Raia, Cascina Cucco follow the same biodynamic philosophy and produce powerful reds from Nebbiolo, Dolcetto and Barbera.
What's on offer? Three wines paired with light snacks such as focaccia, salami cheese and their own honey.
Isolabella della Croce
In Loazzolo, one of Italy's smallest DOC appellations you will discover Isolabella della Croce, nestled in a natural amphitheatre situated at over 500 metres above sea level in the hills of Asti's Alta Langa district.
What's on offer? The winemaker will wait for you between 9am to 1pm and from 2pm to 6pm. Enjoy a free wine tasting paired with local cheeses and some regional fine charcuterie.
If you love Valpolicella, Amarone, Ripasso, and the Recioto the Fratelly Vogadori family run winery is a must visit place to see how those grapes get dried and then fermented t make those iconic wines.
What's on offer? visitors can come all the day (9-12 am and 1-6 pm). They can taste the Classico wines so: Valpolicella, Ripasso, Amarone, Recioto and our best Amarone the Forlago! Extra: we added a guided tour at 10.30 with the final tasting paired with the Risotto with Amarone (here there is an extra cost of 7 euro) can be interesting.
An organic winery, wine hotel among the vines, offering cooking classes and everything a wine tourist can dream of, a stone throw away from Pisa.
What's on offer? Visit between 3pm and 6pm to taste for free 3 wines (2 reds and 1 white) + guided visit of the estate. All conducted in English!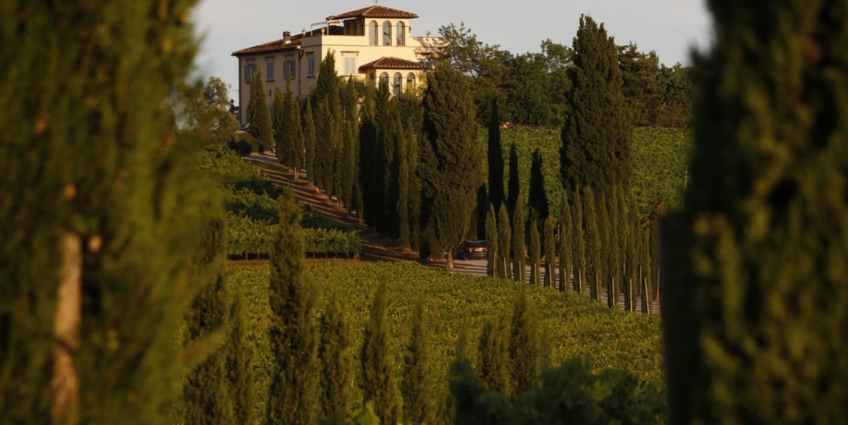 The largest and one of the oldest estate in Chianti Clasico still run by the founding family since 1141. The Brolio Castle and the Museum, together with the magic of the land of Brolio, make visiting this estate an unforgettable experience.
What's on offer? Free wine tasting at Barone Ricasoli Wine Shop on September 27th for the World Tourism Day. Opening time: 11am – 7pm.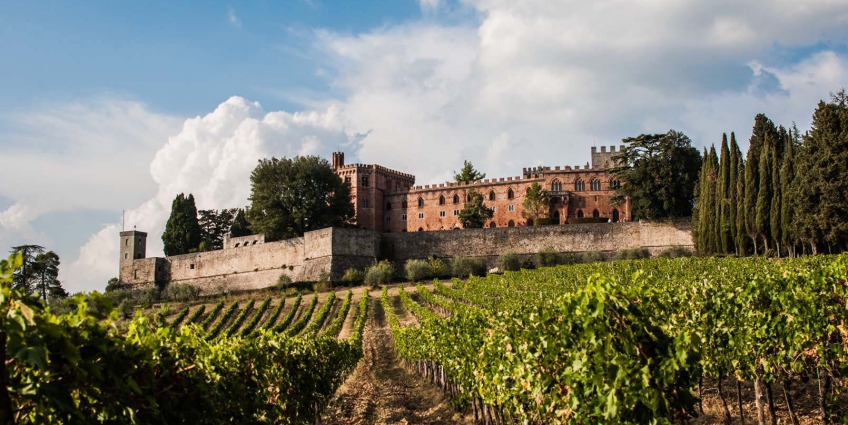 A boutique winery in the heart of Chianti, with unspoilt views, award winning wines and a personable approach to wine travel.
What's on offer? Come between 2.30pm and 6.30pm to taste their top line wines: CASA SOLA Chianti Classico DOCG 2013 (recently awarded gold medal at Chianti Master competition) and CASA SOLA Chianti Classico Riserva DOCG 2010 (one of the top Chianti Classico Riserva).
What's on offer? Join Chateau Vartely for a tour and a free tasting of 3 wines at either 11am or 1pm.
Italy – Umbria
What's on offer? Visit between 9.30am and 11am and between 2.30pm and 6.30pm to taste 4 wines, local snacks plus a tour of the cellars.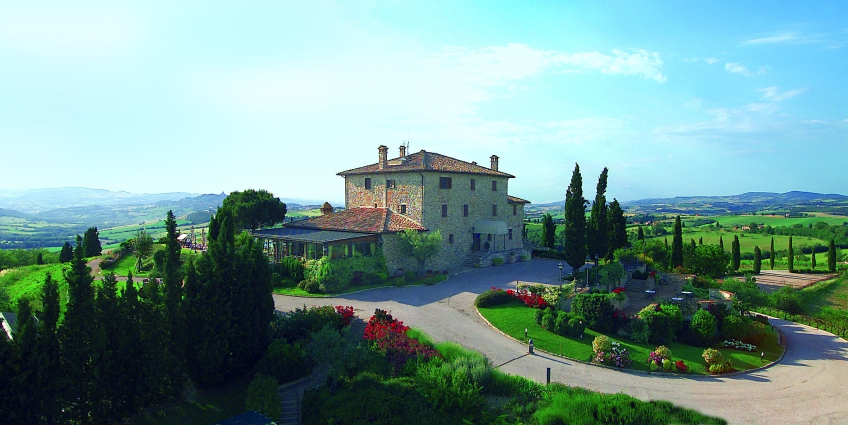 Founded only in 2008, Chateau Vartely has already established itself both locally and internationally with its wines. Expect modern winemaking techniques combined with indigenous grape varieties and traditional Moldovan local hospitality.
What's on offer? Join Chateau Vartely for a tour and a free tasting of 3 wines at either 11am or 1pm.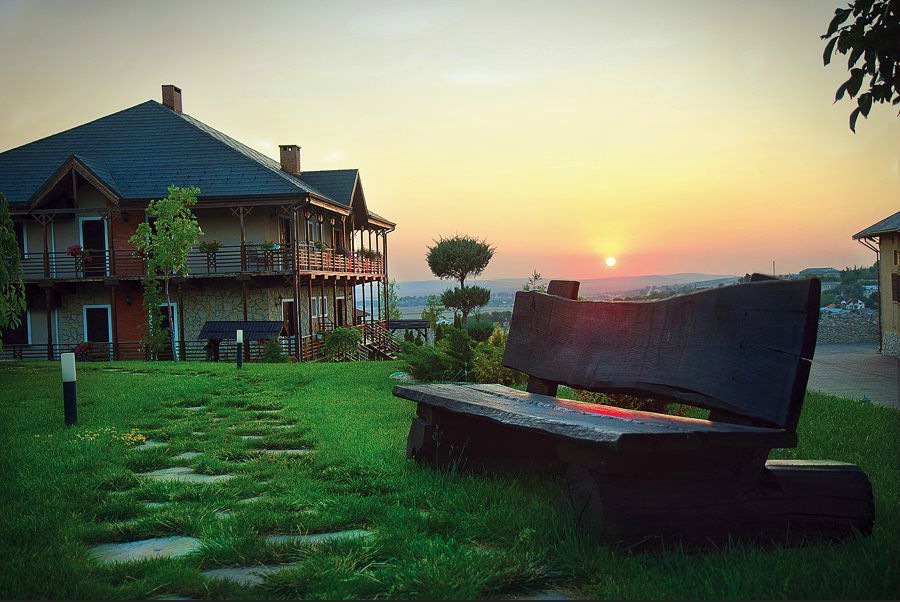 Situated in one of Romania's top wine regions, Dealu Mare, within the vicinity of the capital – Bucharest, and at the same latitude as Bordeaux, Lacerta produces award winning Romanian wines.
What's on offer? Visit between 11am to 3pm for a free wine tasting.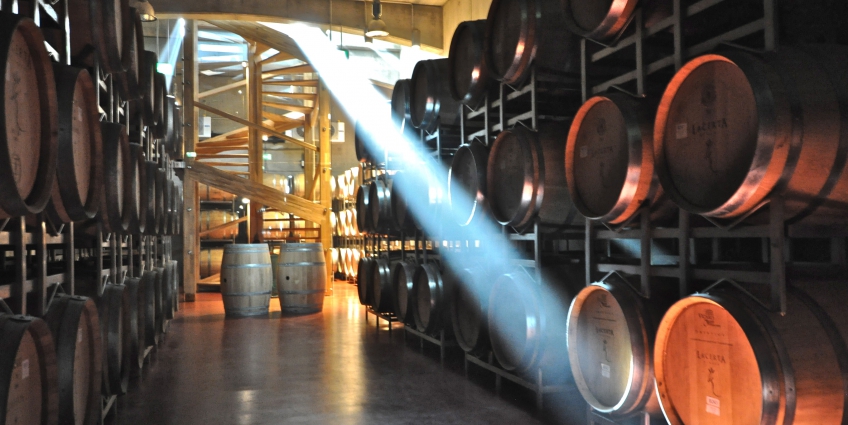 Ktima Voyatzi is a family-owned estate located in Velvento, a small town in northern Greece located on the foothills of the Pierian Mountains. Occupying about 8 ha of organic vines between the mountains and Lake Polyfytos, the Ktima makes interesting wines with a distinct character.