Our Burgundy expert, Woodie Stephenson takes us through the wonders of Burgundy and explains why a wine holiday to this stunning wine region is most certainly a must!
Despite two very obvious reasons to visit Burgundy, discovering the world's best Pinot Noir and Chardonnay, here are 10 reasons to venture into deep France's terroir dreamscape.
1. Mustard. Although Burgundy and Dijon being associated with mostly mustard has become somewhat of an unfair cliché—yes, it is that good, especially if you go out of your way to find small producers who make garage mustards or get your hands on a bottle of Fallot's widely-available Moutard de Bourgogne with the certified red seal that guarantees it is produced from only mustard seeds grown in Burgundy and not any inferior Canadian imports. Also you will find mustard done at least twenty different ways: mustard with cassis, mustard with tarragon, mustard made with nuts, mustard with. Basically, it's like mustard for Bubba Gump in Burgundy. Moutarderie Edmond Fallot offers tours, tastings and educational visits where you can even make your own mustard (for more information: http://www.fallot.com/en/)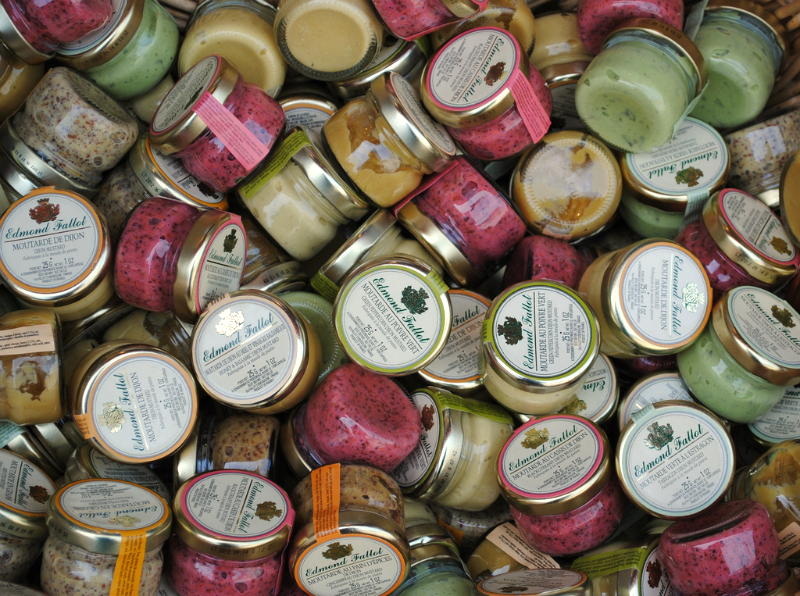 2. Dijon. The capital of Burgundy is more than just a hang out for government bureaucrats and students, so make sure to spend some time out of Beaune to discover the city's parks, fountains, shopping district along rue de la Libertée and fine museums like the well-stocked Musée des Beaux-Arts and the archeological museum in the Saint-Benigne church (don't miss the statue of the Roman river goddess Sequana).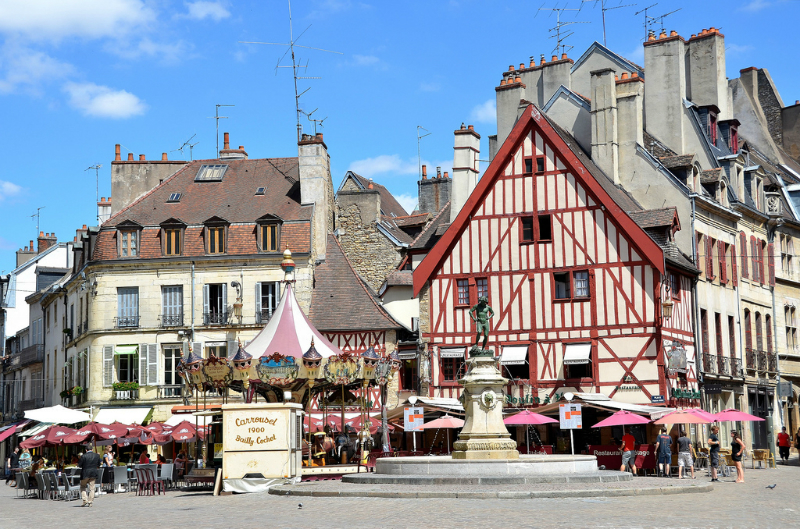 3. The Salvador Dali Exhibit in Beaune. This collection dubbed the "Dalinium" is displayed in the gallery at Place Monge is more impressive in my opinion than the Dali Museum in Paris. Complete with a small sculpture garden, the collection features a stunning array of sculptures, prints and original paintings, Beaune collector and exhibitor Jean Amiot has put together an impressive portrait of the 20th Century surrealist.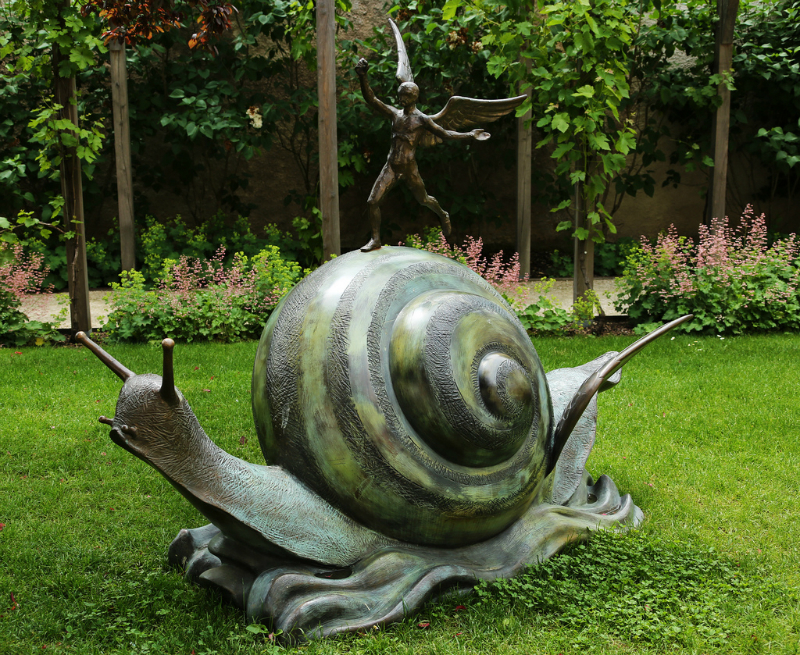 4. Snails. You will find escargot prepared differently in Burgundy than you would in Paris or elsewhere in France. Usually broiled in their own shells, Burgundy's snails are accompanied by the finest AOC butter and parsley. If you haven't experienced this culinary delight before, don't shy away—order a dozen or half dozen and raise a glass of Chablis to your bravery.
5. Macaroons. Delectable, perfectly-textured and bite-sized—seeking out the perfect macaroons is a pilgrimage everyone should take. Burgundy's artisan bakeries vie for the title of best macaroons amongst the locals. Small bakers like Dijon's Pierre Hubert and Beaune's Patisserie Bouche will surprise you with local flavors like cassis and framboise or even lean towards the experimental side with basil and olive oil-flavored treats that will bring cake and cookie lovers on a common ground.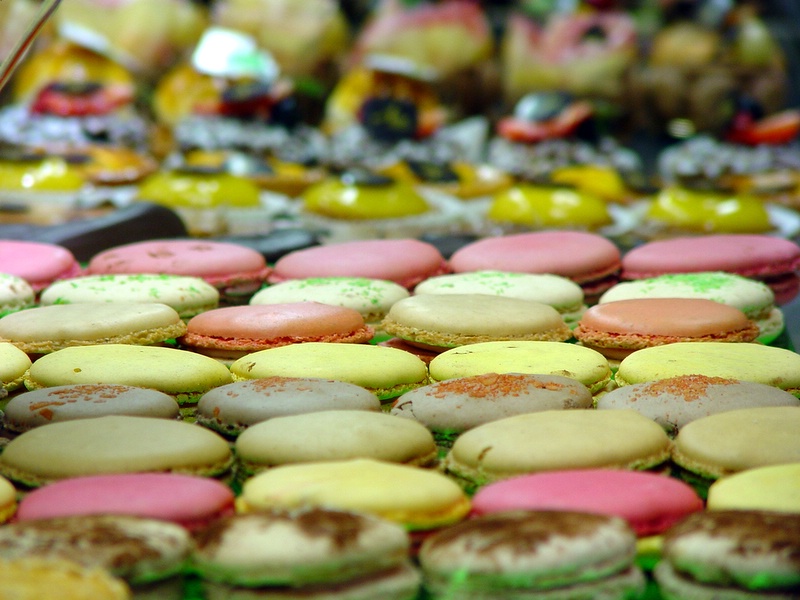 6. Churches. If you are a lover of flying buttresses, naves and all the other terms associated with church architecture, Burgundy will have you geeking out about all its Romanesque and Gothic churches and abbeys. Don't miss Vézelay's Basilica of Mary Magdalene, the Notre-Dame of Dijon and its nearby Saint-Michel, Beaune's chapel in the Hôtel-Dieu, Autun's Saint-Lazare, the famed Abbeys of Fontenay and Cluny.
7. Discover the other wines of Burgundy. You may be familiar with fridge products like Burgundy's fine methode Champenoise Cremants and fresh wines of Macon, but there are many other surprises awaiting oenophiles looking for the esoteric. Marsannay produces good rosé and Pinot Gris (locally known as Pinot Beurot), Nuits-St-Geroges has some producers of Pinot Gris (l'Arlot and Lécheneaut) and Henri Gouge's famed Pinot Blanc. Sauvignon Blanc can be found at home in Chablis-neighboring village Saint-Bris, and another local favorite grape variety, Aligoté, produces outstanding wines by some top producers for under 10 euros. Aligoté wines are most notably produced in the Bouzeron village by Albert de Villaine of Romanée-Conti fame. And if you love beer, be sure to search out micro-brew producer Thomas Becket who makes a range of great ales, blondes, stouts and ambers.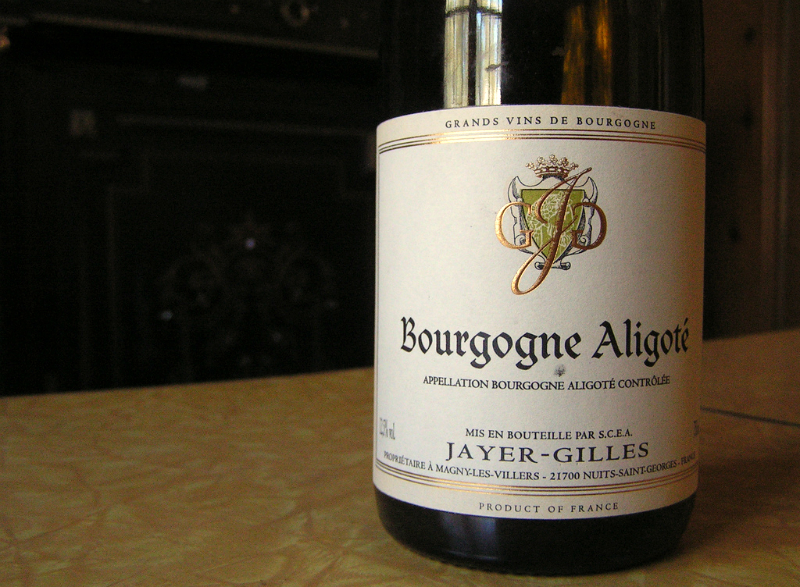 8. A couple dozen amazing cheeses. Yes, Burgundy is known for its outstanding goat cheeses, but that is just a start on the mild side. They are that good and fresh, especially in spring, but there are dozens of cheeses worth their weight in Meursault or Gevery-Chambertin: Delice du Pommard can be found covered in mustard seeds, cassis or even rose petals. The raw milk Ami du Chambertin, and the mild abbey cheese of Cîteaux are favorites. Meanwhile, the famous Époisses cheese which is slow aged and brushed with grape liquor during its development might just be where some cheese lovers draw the line of just how much flavor they can savor. Although, not many cheese makers are open to the public, the fromagerie Gaugry is available for visit six days a week and Alain Hess offers a factory tour and boutique. Dijon's Cremerie Porcheret has a cellar where cheeses are aged and presented with the utmost care if you want to purchase a variety from across the region.
9. Picnic on scenic Pernard-Vergelesses hill. Trust me—the view is more than picturesque. Stop by one of the tri-weekly morning markets in Dijon or Saturday market of Beaune and prepare an picnic assortment of local specialties to enjoy as you look over the hills between a busy day of tasting appointments.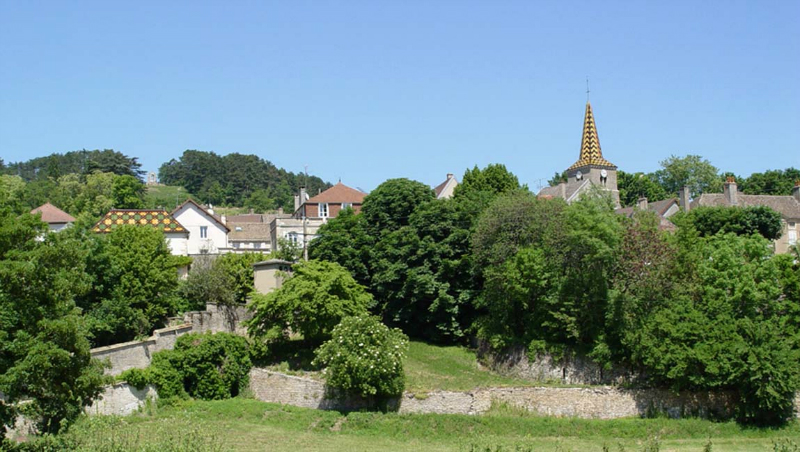 10. Crème de Cassis. The prized booze of Burgundy made from ripe black currants is the stuff of legend in the world of spirits—so why is this saccharine-sweet and syrupy overhyped schnapps often so disappointing? Because it's possible you've only tried one the industrial liqueurs rushed onto supermarket shelves. There are, however, many artisan cassis producers in Burgundy who would argue that other stuff is not the real thing, but only estate-produced cassis handled with the same care as cru Burgundy wine can charm the senses. Most visitors opt for the Cassisium—a large complex in the town of Nuits-St-Geroges—which features an interactive and educational experience something akin to a them park for liqueur lovers. Is the 8 euros admission worth it? It's hard to say when there are so many passionate small-production cassis masters a stones throw away waiting to sell their bottles direct from estate and offer visitors tastings and pairing suggestions. See Jean-Baptiste Joanne and Gilles Joannet in Arcenant village, Fruirouge in Nuits-St-Georges, and, lastly, Edmond Briottet if you find yourself thirsty in the Dijon city center.
Written by: Woodie Stephenson, our Regional Expert in Burgundy. For more information on wine travel in Burgundy, check out our Expert Burgundy Travel Guide.