At Winerist, we've been watching the English wine industry flourish over the past few years and the wines coming out of this green and pleasant land are are increasingly good – staggering good in some cases. And while the still wines are improving slowly, it's the sparkling wines that are the real stars, thanks to a climate and soils that are very similar to those in Champagne. Here are our top ten English wine producers that you need to get to know…
Hattingley Valley (Hampshire)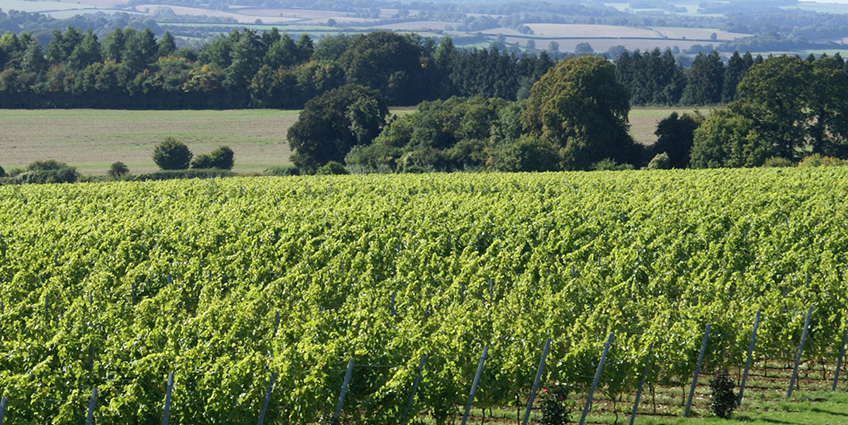 Photo Credit: Hattingley Valley
Address: Wield Yard, Lower Wield, Alresford SO24 9AJ
Founded by Simon Robinson in 2008, Hattingley Valley's first 28 acres of vineyards were planted. Today, the site has more than doubled in size, with 60 hectares planted in total, managed by a team that pioneers techniques in wind and frost protection, irrigation, nutrient application and canopy management. Since launching its first release in 2013, Hattingley Valley has become a well-respected producer in the industry, with its wines receiving recognition in competitions across the globe. Most notably, their Blanc de Blancs just beat the French at a major blind wine tasting in London, where English fizz was pitted against Champagne – quite the feat! Their tour includes a trip to the vineyards, a visit of the state-of-the-art winery as well as a tasting of Hattingley Valley's premium sparkling wine. The winery is situated only 100 metres away from an award-winning pub: The Yew Tree, which provides a perfect location for lunch after or before your tour, although booking is required.
Fun Fact: During the second fermentation in Hattingley Valley's wine-making process, the pressure in the bottle is equivalent to that of the tyre of a double-decker bus!
About the winemaker: Emma Rice is one of the three winemakers at Hattingley Valley who make the outstanding wines made unique by the elegant touch of oak. She was awarded UKVA Winemaker of the Year in 2014 and 2016.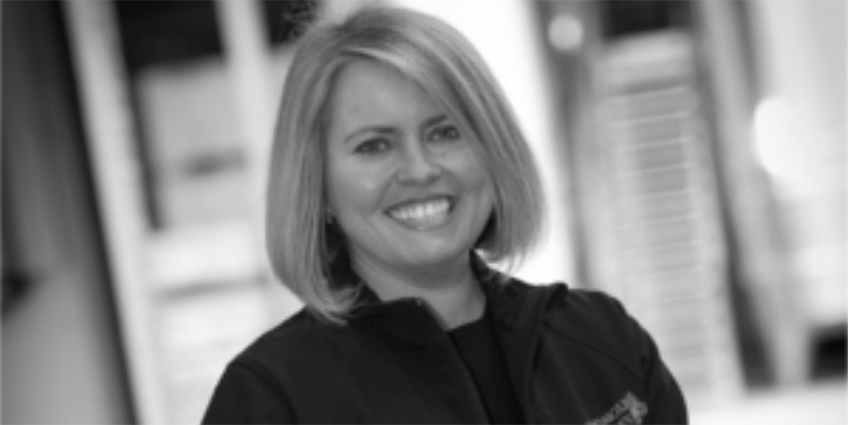 Photo Credit: Hattingley Valley
Book your visit now with Winerist
Hambledon (Hampshire)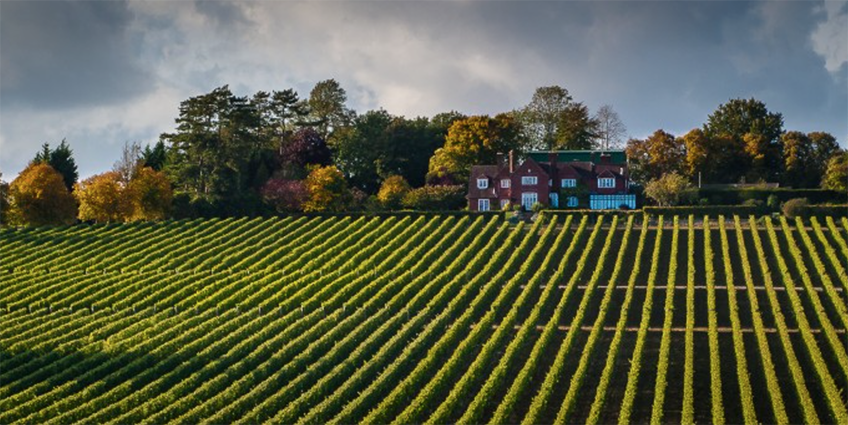 Photo Credit: Hambledon
Address: East St, Hambledon, Waterlooville PO7
Hambledon is England's oldest commercial vineyard, originally established in 1952 by Major General Sir Guy Salisbury-Jones. England's first commercial range of wines came from this Waterlooville-based winemaker, and over the years it has garnered various awards – Her Majesty the Queen even served some of Hambledon's wine to the French president on one of her visits to the French embassy. The tour consists of a guided visit of the vineyards and the winery, as well as a tasting of two of Hambledon's wines. The vineyards are located near 'The Vine' Hambledon, a wonderfully cosy pub that is worth a visit if you find yourself in the area.
Fun Fact: The climate in Hambledon is almost identical to that of the French region of Champagne.
About the winemaker: Head winemaker Hervé Jestin has overseen the production of over 200 million bottles of Champagne throughout his career, and is considered one of the best in the industry. He oversees all the crucial stages of the winemaking process including pressing, fermentation, bottling and the final assemblage.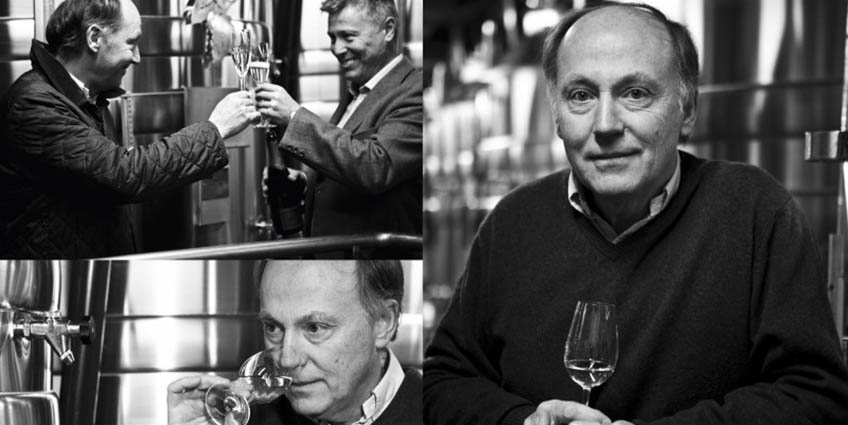 Photo Credit: Hambledon
Book your visit to Hambledon here!
Exton Park (Hampshire)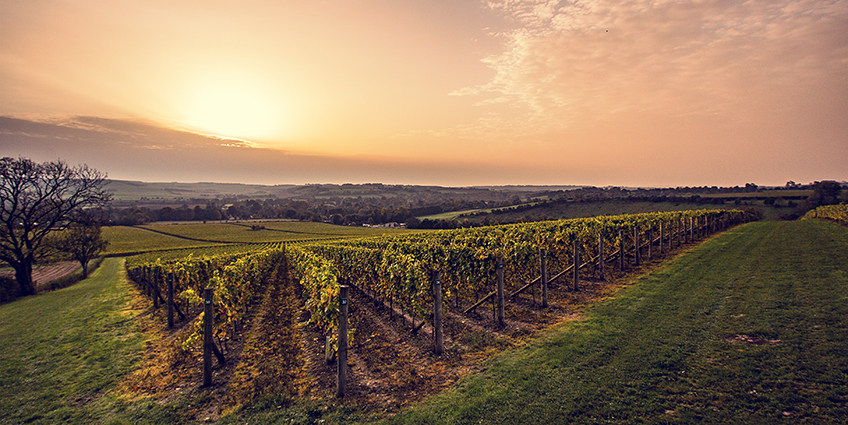 Photo Credit: Exton Park
Address: Allens Farm Ln, Exton, Southampton SO32 3NW
First planted in 2003, Exton Park has grown from 12 acres to more than double that size in just a few years. The varying altitude of Exton Park's vineyards means that different vines benefit from different microclimates. While there is no tour available, the vineyards are located in South Downs National Park which consists of 1,600 square kilometres of breathtaking views and hidden gems, definitely worth a visit if you're in the area!
Fun Fact: The owner of Exton Park used to work in the watercress industry, and was Europe's leading producer of fresh bagged salads and cress.
About the winemaker: Corinne Seeley's winemaking career began in Bordeaux with Chateau Lynch Bages and Domaine de Chevalier and, since then, has flourished in Australia, the Languedoc, the Douro and now England. At Exton Park, her skill in producing elegant sparkling wines with character and finesse is very evident, and her philosophy of creating non-vintage wines to suit the English climate is widely respected.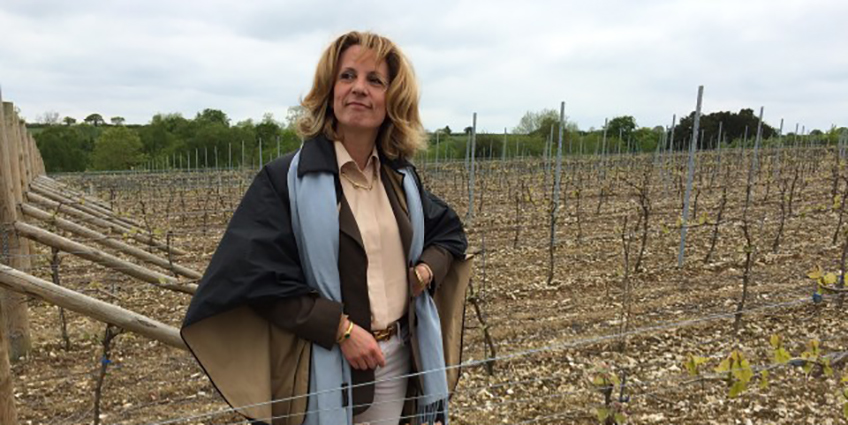 Photo Credit: The Drinks Business
Book your visit to Exton Park here!
Jenkyn Place (Hampshire)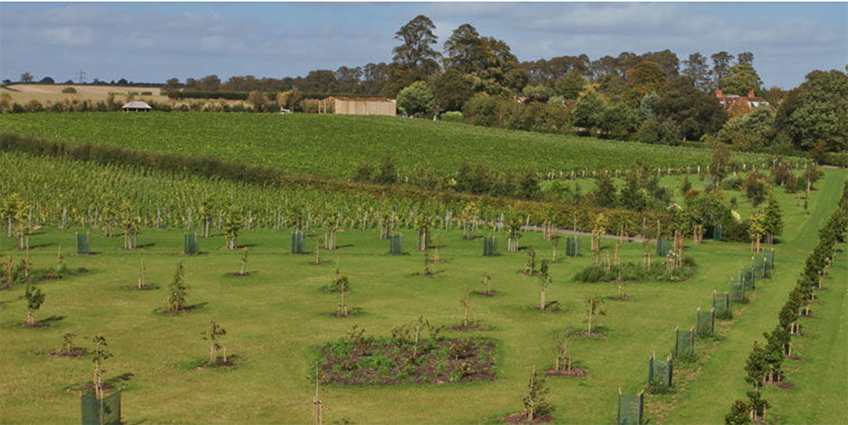 Photo Credit: Jenkyn Place
Address: Jenkyn Place Cottage, Hole Lane, Bentley, Farnham GU10 5LU
Simon and Rebecca moved to Jenkyn Place in 1997 and planted their first vines 7 years later in 2004. In 2007 and 2010, more vines were planted until they reached maximum capacity. Jenkyn  Place wines are now sold worldwide, having won numerous awards and accolades. The tour includes a guided visit of the vineyards by owner Simon Blazon and a tasting of Jenkyn Place's range of award-winning wines. A church is located close to the vineyards, as is Blacknest country club, which are great to visit if you're nearby.
Fun Fact: The vineyards that Jenkyn Place uses to make sparkling wine were originally abandoned hop fields next to the founders' property.
About the winemaker: Dermot Sugrue is the talented young Irish winemaker behind the 2008 and 2009 vintages of both Jenkyn Place English sparkling wines, which are made in the traditional method. Dermot is based at Wiston Estate Winery in West Sussex and was formerly the chief winemaker at Nyetimber. He has also worked in Champagne, Bordeaux and India.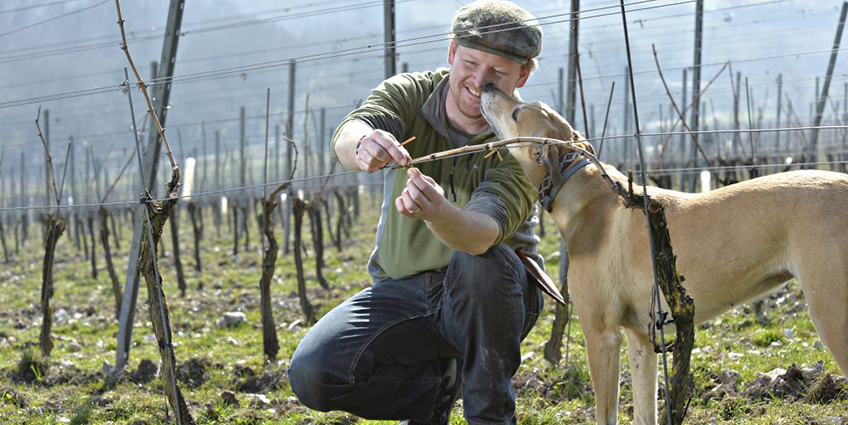 Photo Credit: Sugrue Pierre
Book your visit to Jenkyn Place here.
Nyetimber (Sussex)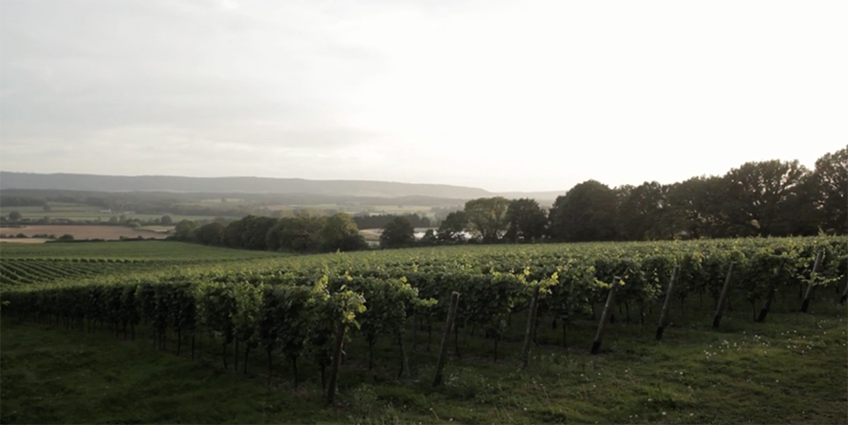 Photo Credit: Nyetimber
Address: Gay Street, West Chiltington, West Sussex, RH20 2HH
Dating back to 1086, the Nyetimber estate is a place rich in history. However its winemaking days only started almost 900 years later, when the first vines were planted and since 2006, its wines have earned their place on the world stage. The vineyard opens its doors to visitors on two annual open days in June and September – there's still tickets left for this year if you fancy exploring for yourself!
Fun Fact: Nyetimber owns a refurbished 1968 Routemaster bus which offers a luxurious, quintessentially British setting in which guests can relax and enjoy a glass of some of England's finest sparkling wine. The bus tours the country visiting a variety of sporting, music and culinary events, so keep an eye out for the distinctive mint green Routemaster somewhere near you!
About the winemaker: At Nyetimber, it is winemaker Cherie Spriggs who is central to every decision that gets made. She takes great pride in her work, and assesses each vineyard, chooses the best time to harvest the grapes, supervises their gentle pressing as well as the vinification in the steel tanks.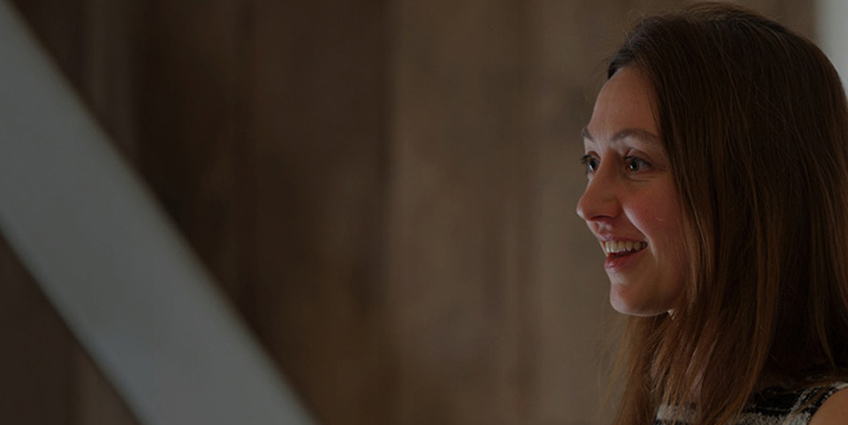 Photo Credit: Nyetimber
Book your visit to Nyetimber here.
Wiston Estate (Sussex)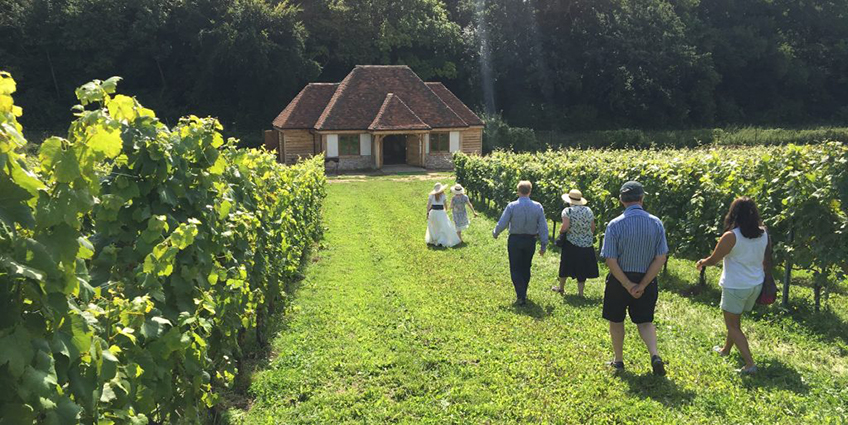 Photo Credit: Wiston Estate
Address: North Farm House, London Rd, Washington, Pulborough RH20 4BB
It is safe to say that Wiston Estate is a family-run business, having been owned and managed by the Goring family for over 260 years since its creation in 1743. It is comprised of a whopping 6000 acres, of which 16 acres make up the chalk vineyard. The vines were first planted in 2006 and have been the key to making the Wiston wine we know and love!
Nestled in the heart of England's South Downs, visiting Wiston Estate is not something you want to miss.The tours begin with tea, coffee and biscuits, followed by an informative walk through the vineyard, then a visit to the winery. where one can follow the journey of a grape from harvest to finished bottle. The two-hour tour concludes with a tutored tasting of 4 award-winning sparkling wines in the Wine Barn overlooking the vines. Given its location in the South Downs National park, you can discover the white cliffs of Seven Sisters while you're there as well as rolling farmland, ancient woodland, lowland heaths or enjoy 'picture perfect' villages, as well as traditional country pubs.
Fun Fact: Wiston Estate is the only winemaker in the UK to have a traditional Coquard Press, which you can visit on the tour.
About the winemaker: Dermot Sugrue is Wiston Estate's winemaker. After studying Environmental Sciences and Viticulture, he completed two seasons working in Bordeaux before joining Nyetimber in 2003 where he was appointed head winemaker in 2004. A couple of years later, in 2006, he met Pip and Harry Goring and discussed the creation of a winery. After a brief stint in Champagne, Dermot returned to England to begin his journey at Wiston and to fulfil his ambition of setting up a winery in West Sussex.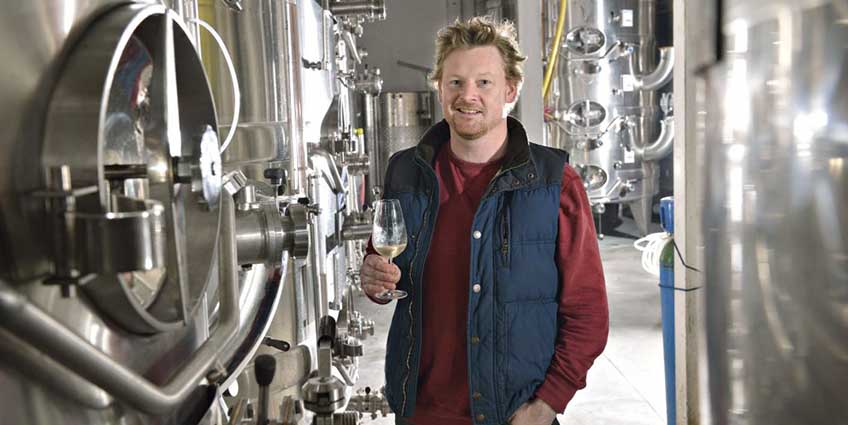 Photo Credit: Sugrue Pierre
Book your visit to Wiston Estate here.
Gusbourne (Kent)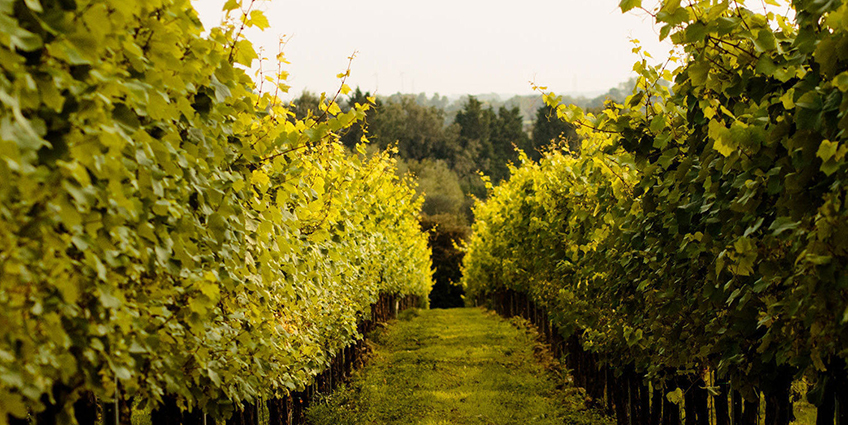 Photo Credit: Gusbourne
Address: Kenardington Road, Appledore, Ashford TN26 2BE
The original Gusbourne Estate dates all the way back to 1410, but since Andrew Weeber took over in 2004, the estate has been making critically acclaimed sparkling wines such as Gusbourne Blanc de Blancs 2006 and has gained a significant reputation for the quality of its wines. The tour and tasting experience takes 2 hours and includes a visit of the vineyards, the winery and ends in their brand new tasting room with a tasting of the whole range of Gusbourne wines (plus a few exclusives).
Surrounded by lavish farmland and only 6 miles away from the sea, you can enjoy a day by the beach and dine in wonderful restaurants that use locally-sourced ingredients – a great ways to discover Kent.
Fun Fact: If you want to share the experience with your dog, you are more than welcome to bring it along to the tour with you! However, it will have to sit out on the wine tasting.
About the winemaker: Charlie Holland honed his skills by working internationally, from Australia to New Zealand, to the USA before settling at Gusbourne, where he makes some of the most celebrated sparkling wines in the UK and worldwide.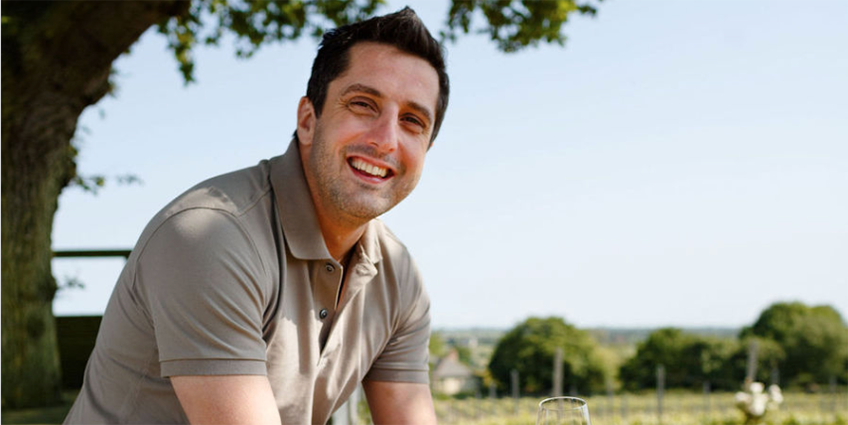 Photo Credit: Gusbourne
Book your visit to Gusbourne here.
Hush Heath (Kent)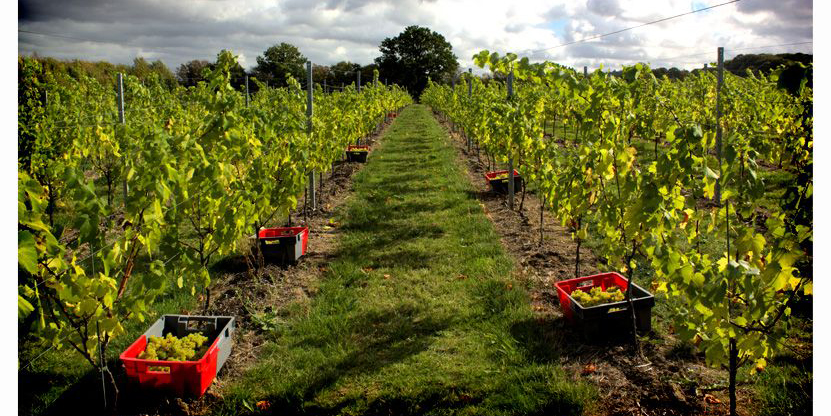 Photo Credit: Hush Heath
Address: Five Oak Lane, Staplehurst, Tonbridge TN12 0HT
Tudor-framed Hush Heath manor dates back to 1503, nestled in the hills and overlooking the vineyard and the rest of the estate which spans across 400 acres. The actual vineyards make up 40 acres of the estate, but the plan is to plant three new vineyards this year to bring the total acreage up to 50 acres.
For the tour, visitors are guided around the Estate's beautiful vineyards, apple orchards, and ancient oak woodlands where you will learn all aspects of grape growing. The tour continues in the state-of-the-art Winery where the process of still and sparkling wine making is explained. To conclude, enjoy a tutored tasting of 6 award-winning wines and ciders. Located near The High Weald Area of Outstanding Natural Beauty, enjoy a stroll through the wonderful forests and landscapes if you have some spare time.
Fun Fact: You can also visit the vineyards for free, which includes a tasting of 3 samples.
About the winemaker: Following a specialist course at Plumpton College near Lewes, winemaker Victoria Ash came straight to Hush Heath in 2010. Since then, her expertise has helped the winery win numerous awards and gain a significant reputation in the industry.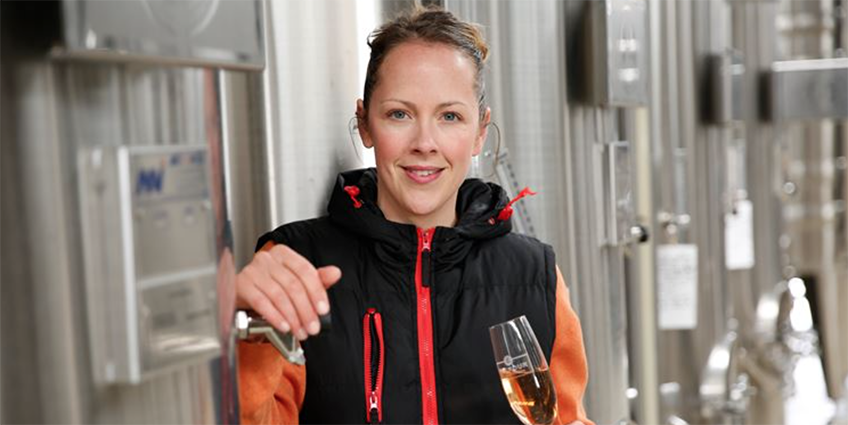 Photo Credit: Kent Online
Book your visit to Hush Heath here.
Chapel Down (Kent)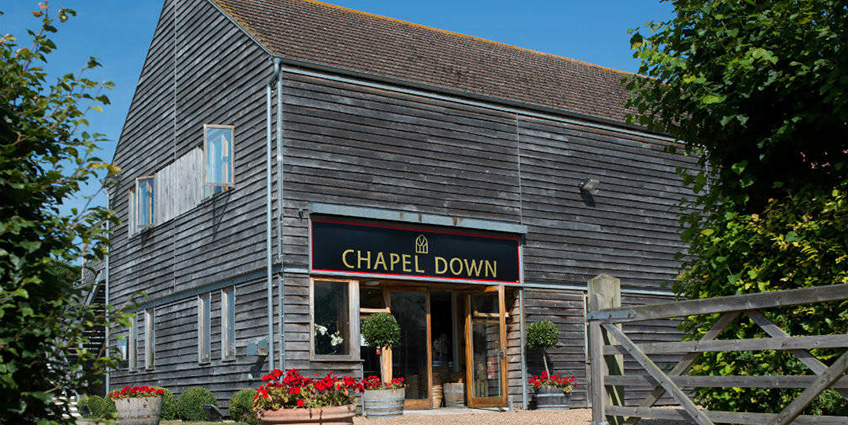 Photo Credit: Chapel Down
Address: Tenterden Vineyard, Small Hythe Rd, Tenterden TN30 7NG
Chapel Wine started 15 years ago, with the objective to change people's opinion on English wine. The Tenterden-based winemaker has won numerous awards since its establishment and now produces a vast range of wines and even beers.
Their tour includes a visit to the Chapel Down vineyards and winery, followed by a tutored tasting of Chapel Down's award-winning range of sparkling and still wines. Each tour takes approximately 1hr 45mins. The estate is also located within The High Weald Area of Outstanding Natural Beauty and is a short walk away from a beautifully-rustic church (St. John the Baptist Church) that is worth a visit.
Fun Fact: Chapel Down have just released England's most expensive still wine. Their Kit's Coty Coeur de Cuvée 2013 is for sale at £100 a bottle.
About the winemaker: Head winemaker Josh Donaghay-Spire knows exactly what he looks for in a sparkling wine: freshness and vibrancy. He also maintains that balance is key to a good wine, and his aim in the vineyard is to strive for exactly that.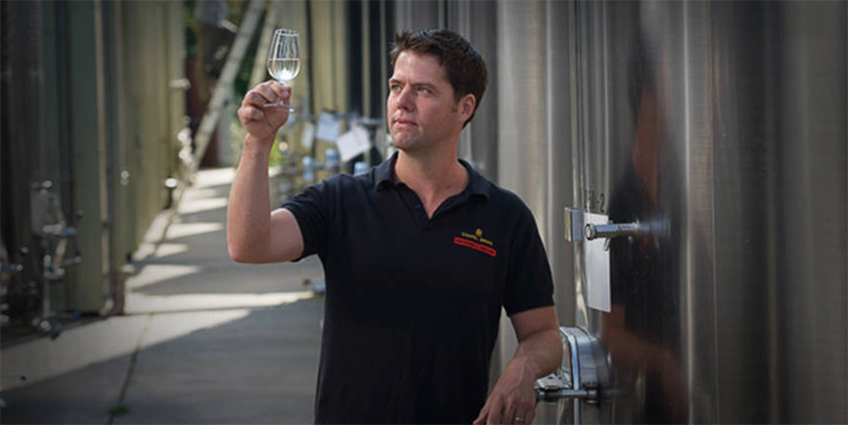 Photo Credit: Chapel Down
Book your visit to Chapel Down here.
Camel Valley (Cornwall)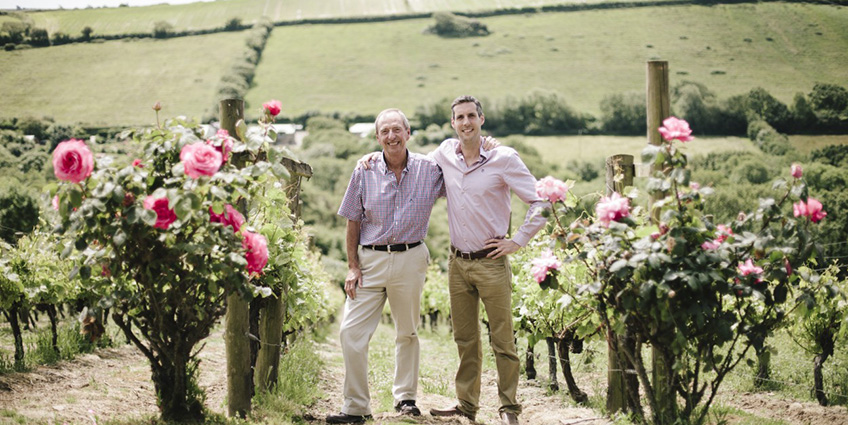 Photo Credit: Camel Valley
Address: Camel Valley, Nanstallon, Bodmin PL30 5LG
Price: Starting at £8.50 per person
The folks at Camel Valley have been making wine in Cornwall since 1989 and their hard work has paid off, winning various awards throughout the years. For £8.50, you can participate in a guided tour of the vineyards where you'll learn the intricacies of winemaking and a glass of wine is included. There is also a Grand Tour and Tasting, which is a personal tour of the location and includes a more in-depth tasting session. Camel Valley offers two wonderful cottages that can sleep 2 people in comfort, ideal for a short romantic stay at one of Cornwall's most picturesque areas.
Fun Fact: The founders of Camel Valley, Bob Lindo (an ex-RAF pilot) and his wife Annie initially farmed sheep and cattle before having a go at making wine. They've never looked back since!
About the winemaker: The winemaker at Camel Valley is Sam Lindo, son of co-founder Bob Lindo, who learned the craft by taking various viticulture courses and reading a whole heap of winemaking-related books. Bob taught his son everything he knows about winemaking, which led to Sam being awarded a number of awards, including the UK Winemaker of the Year Award and the coveted Vintners Trophy for the best UK English sparkling wine.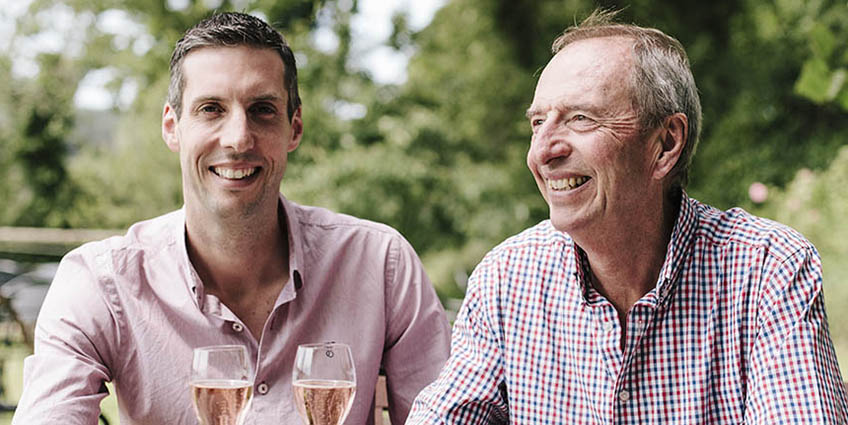 Photo Credit: Camel Valley