Look out, Moët, Pol Roger and Lanson … there's a 'new' champagne on the scene that's determined to win its share of the spotlight. You may not be as familiar with Champagne Castelnau as some of the more famous houses, but this hundred-year-old Reims vineyard is in fact one of the Champagne region's best-kept secrets.
Castelnau was created in 1916 by a group of entrepreneurial growers who named their new venture in honour of the celebrated French First World War general, Vicount Curières de Castelnau. The house cultivates 900 hectares of premium vines located in the heart of Reims, using their own unique methods to create a selection of truly outstanding champagnes.
Currently headed up by Cellar Master Elisabeth Sarcelet, Champagne Castelnau has established a reputation for exceptionally fine vintage and NV champagnes, characterised by unusually lengthy lees aging (that may sound a little technical, but lees are quite simply the yeast particles left over from the fermentation stage, known for adding creaminess and a whole host of deeper flavours to a cuvée). You can expect Castelnau's classic Brut NV to spend six years on lees, whilst both their Blanc de Blancs and Brut Vintage spend a rather mind-blowing twelve years with all that lovely yeast.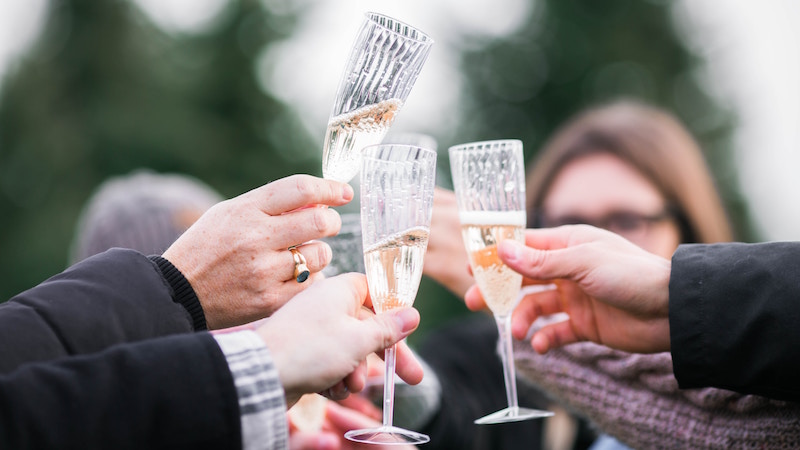 This audacious and innovative approach to winemaking is truly something to shout about, which is why Castelnau has recently undergone a bold new rebrand in order to mark its 100th anniversary and bring Castelnau cuvées to a whole new audience of discerning champagne drinkers. Their ambitions are impressive; to sell one million bottles by 2020 and two million by 2025 (the Winerist team will certainly be doing their best to help achieve this goal!) and so the new look Champagne Castelnau focuses on capturing the vibrant heart and soul of the house – and it achieves this aim with utter aplomb.
Their beautiful bottles are simple, chic and modern, with a distinctive 'Double C' logo designed to support the contemporary approach that the house is taking to the ancient tradition of winemaking. This year, look out for the extraordinary limited-edition cycling design that Castelnau have launched to celebrate their role as the Champagne of Amaury Sport Organisation (A.S.O), organisers of the Tour de France and other cycling events … read more about that here!
So, champagne lovers – if Champagne Castelnau has piqued your interest or tempted your tastebuds, here's a few of our favourite cuvées to get you started!
Champagne Castelnau Brut Réserve NV
The non-vintage Brut Réserve is the definitive Castelnau cuvée, described by Elisabeth Sarcelet as 'the spirit of a vintage champagne in the body of a non-vintage one'. This is thanks to both the extensive lees aging and the blend, which includes 20% reserve wine. The result is an expressive and vibrant champagne with those characteristic toasty notes and a hint of praline. But that's not all – take another sip and you'll be delighted by warm, comforting hints of almond, apricot and peach, with a fabulously fresh finish.
Champagne Castelnau Blanc de Blancs 2003
This exceptional vintage has spent no less than ten years aging on the lees, resting quietly in the Castelnau cellars and developing into a truly stunning champagne that's the ultimate accompaniment to sensational food. It's the perfect balance of aromatic complexity and that definitive Castelnau freshness, delivering an unforgettable experience for your palate which develops from white tobacco with a hint of mint into caramelised tropical fruit and a hint of lemon. The finish is luxurious, elegant and absolutely guaranteed to tempt you back for that next sip.
Champagne Castelnau Rosé NV
A rosé like no other, this alchemic blend of the classic champagne grapes has created a bold and beautiful cuvée which delivers sophistication, subtlety and style. It's an intriguing blend which includes 12% of its Pinot noir grapes made as red wine, creating a delicate palate which matches perfectly with sweet, fruity desserts – or, indeed stands alone as a gorgeous aperitif. Expect a gorgeously understated salmon pink appearance, with black cherry and toasted notes on the nose, and red fruit and a touch of mint unfolding on the palate. Delicious.