The Temecula Valley Wine Country is a beautiful and rapidly growing region located in Southern California. While it is mostly unbeknownst to travellers outside the US, locals from California are well aware of the treasures it contains. With over 40 wineries and tasting rooms spread across the valley, it is the perfect destination for wine enthusiasts looking to explore new varietals and flavors. The area is also home to a number of charming bed and breakfasts, as well as a variety of delicious restaurants, making it a perfect place to relax and unwind for a weekend getaway. Whether you are a seasoned wine connoisseur or just starting to explore the world of wine, the Temecula Valley Wine Country has something for everyone.

Doffo Winery : the place for bikers and drinkers
At Doffo it's all about wine, bikes and keeping it in the Family. Originally from Argentina, Marcello Doffo fell in love with winemaking when traveling to Italy to visit a relative in 1994. Inspired by the homemade wine practices, he started making his own wine in his garage when he came back to the US.
After years of accolades, successes and expansion he now lets his children take care of most of the business. His son, Damian is the General Manager of the winery and also sits on the Temecula Valley Winegrower's Association. One of his daughters, Brigitte, serves as Tasting Room Director. His other daughter, Samantha is the Events Director.
Doffo Wines has become a staple of Temecula Valley, and anyone from Temecula who's a little bit into wine knows about the Doffo family. They produce bold wines with a certain level of complexity. Wines are produced in small batches to ensure quality. The varieties used are ones that you commonly find in the area such as Vermentino, Syrah, Malbec.
But the attraction is certainly the Motorbike collection, with the MotoDoffo wine to pair it with. Everyone races in the family, and Doffo Wine produces every year a MotoDOffo wine (Malbec driven red blend) to pay homage to that passion.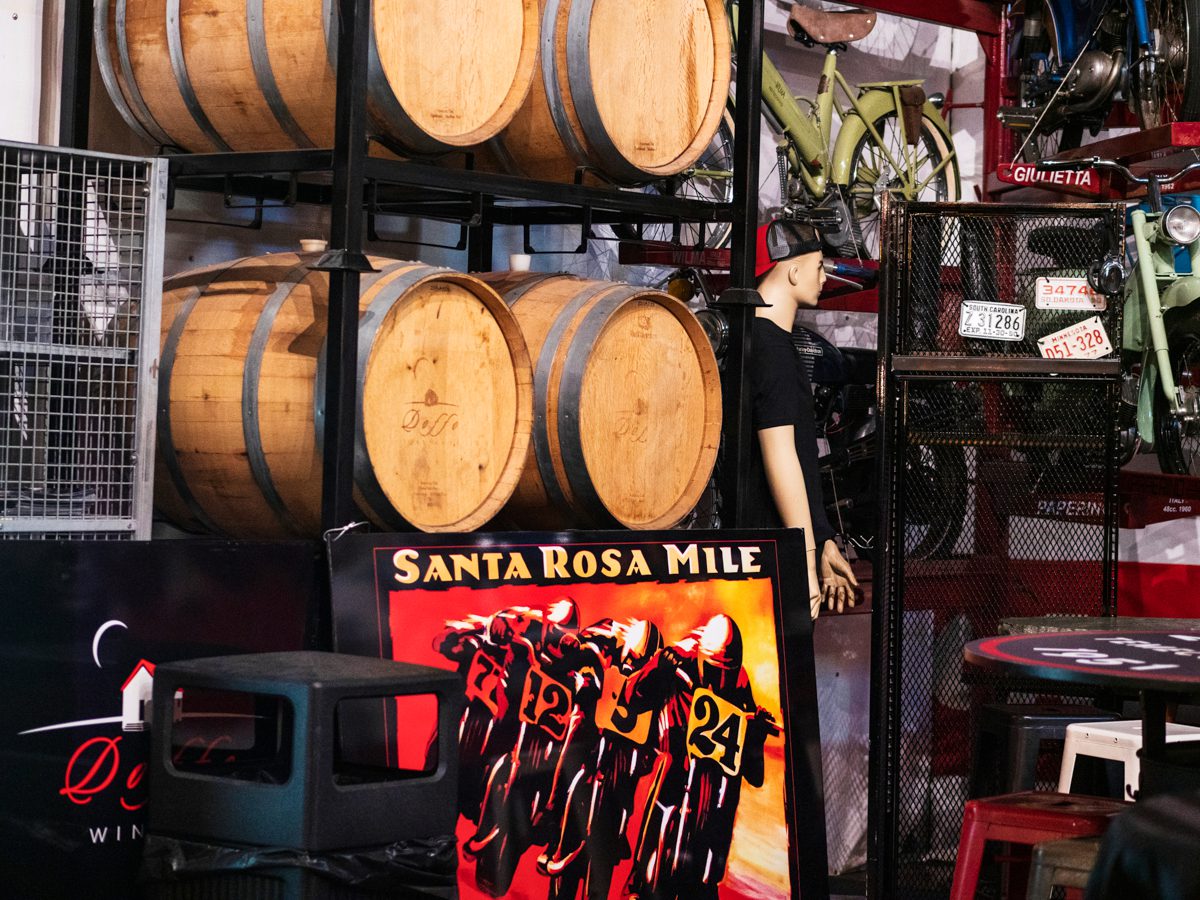 The Winery is very busy on the weekend with occasional live music, a very diverse crowd, great food (you have to try their homemade Chimichurri) and obviously great wines. If you are a bit rock and roll and if you think that wine can be a bit intimidating this is definitely the place for you.
Ponte Inn Vineyard and Bottaia Winery, just a stone throw away
The Ponte Inn Vineyard estate was our first base to explore the valley. Big and spacious, it is an ideal and quiet location to come back to after a long day of tasting and activities. The Spanish and Italian influences in the architecture add to the charm and atmosphere of the winery, making it feel like a true oasis. They offer amazing accommodations with splendid rooms, a restaurant on the premises where you can enjoy their wines, evening exterior braseros… We were welcomed with a glass of Moscato, and even had a bottle in our room to enjoy with some chocolate covered strawberries.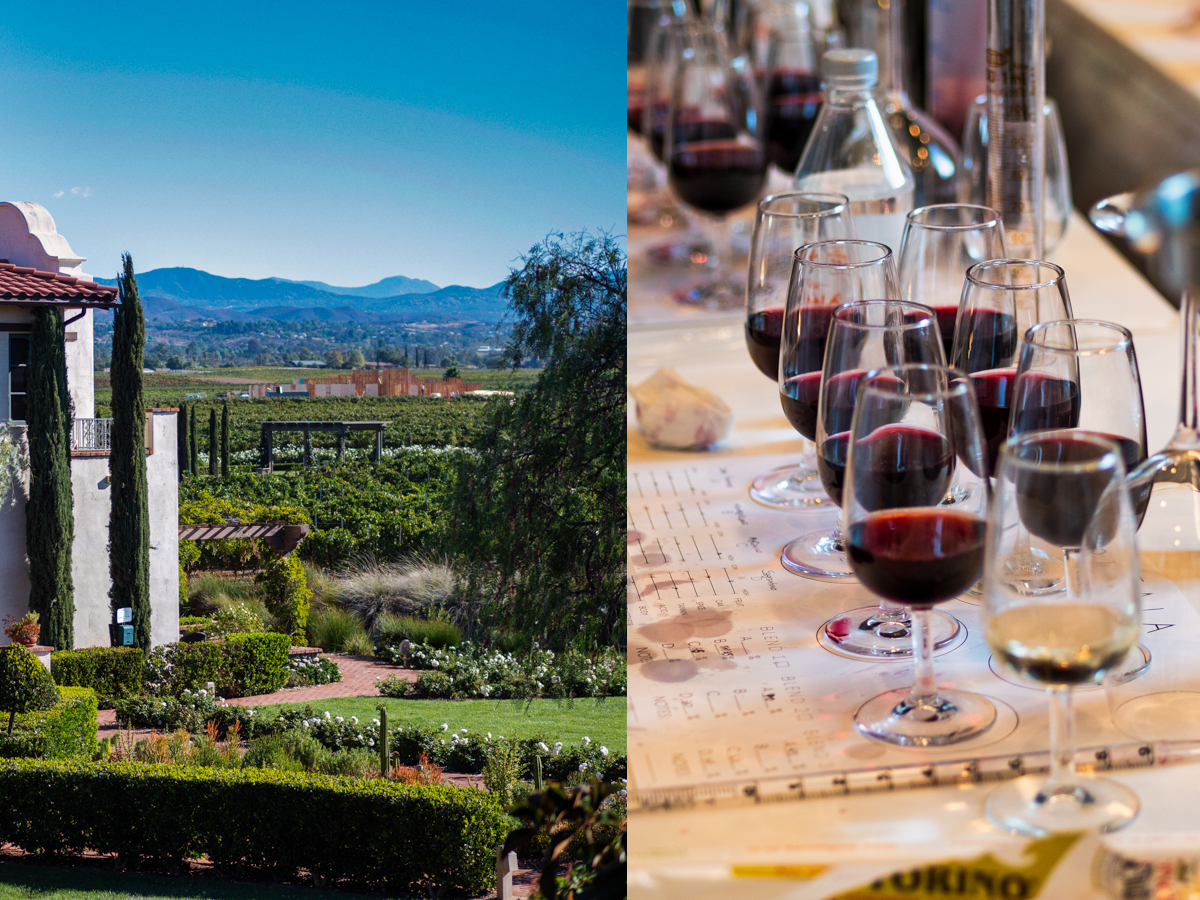 Their French winemaker, Arnaud Debons, fell in love with the region while doing an internship and never looked back. He brings a level of expertise and passion to the winemaking process that is truly appreciated. Their wines are mostly divided into two categories, the Classic line which are single variety wines (Cabernet Sauvignon, Pinot Grigio, Vermentino, Chardonnay, Sangiovese, Tempranillo and Montepulciano) and their blends.
On a side note, Ponte happens to be a great choice of stay if you want to go on a hot air balloon ride over the Valley – which we did and obviously highly recommended. If you're not a great fan of heights, you can also go explore the vineyards in a sidecar. Check out our hot air balloon ride here :
Ponte also has a sister winery, Bottaia. Just down the road from Ponte Estate, they produce a range of Italian varietal wines using sustainable viticulture practices and modern winemaking techniques. They use a combination of oak vats, concrete tanks, and large capacity oak casks for fermentation and aging of its wines. Some of the white wines are fermented in concrete to impart minerality and balance the acidity of late ripening Italian white varieties. The winery places a strong emphasis on using high-quality fruit and traditional fermentation and maturation vessels to produce wines with true flavors and aromas, as well as the expression of the land. Cherry on the cake, we got the opportunity to create our own blend, which was both an amazing and humbling experience.
Wilson Creek : leaders in sustainability
Wilson Creek Winery is a family-owned and operated winery. Founded in the late 1990s, Wilson Creek quickly gained a reputation for producing high-quality wines made from a variety of grape varietals. The winery's signature wine is the almond champagne, a sparkling wine made with California almonds and Chardonnay grapes.
Wilson Creek is committed to sustainability and environmentally-friendly practices, and has received numerous accolades for its conservation efforts. Under the leadership of their Vineyard Manager, Greg Pennyroyal, they have a holistic approach called regenerative farming, which focuses on carbon-capturing. In a nutshell, the purpose is to invert the trend of declining soil health and guarantee a more sustainable future.
In addition to producing wine, Wilson Creek also operates a popular tasting room and event venue, where visitors can sample a range of wines and participate in guided tastings. The winery hosts a variety of events throughout the year, including live music, cooking demonstrations, and educational workshops.
Wilson Creek is known for its warm and welcoming atmosphere, and the staff are always happy to share their knowledge and passion for wine with visitors. Whether you are a seasoned wine connoisseur or simply looking to learn more about wine, a visit to Wilson Creek Winery is sure to be a memorable and enjoyable experience.
We were fortunate enough to take part in a blind tasting event with producers from different wineries around the area, including Wilson Creek. Wine tasting in Europe can sometimes be very intimidating and it is hard not to feel judged when fomenting an opinion. None of that here, and the tasting was led by a renowned wine critic, aspiring Master of Wine.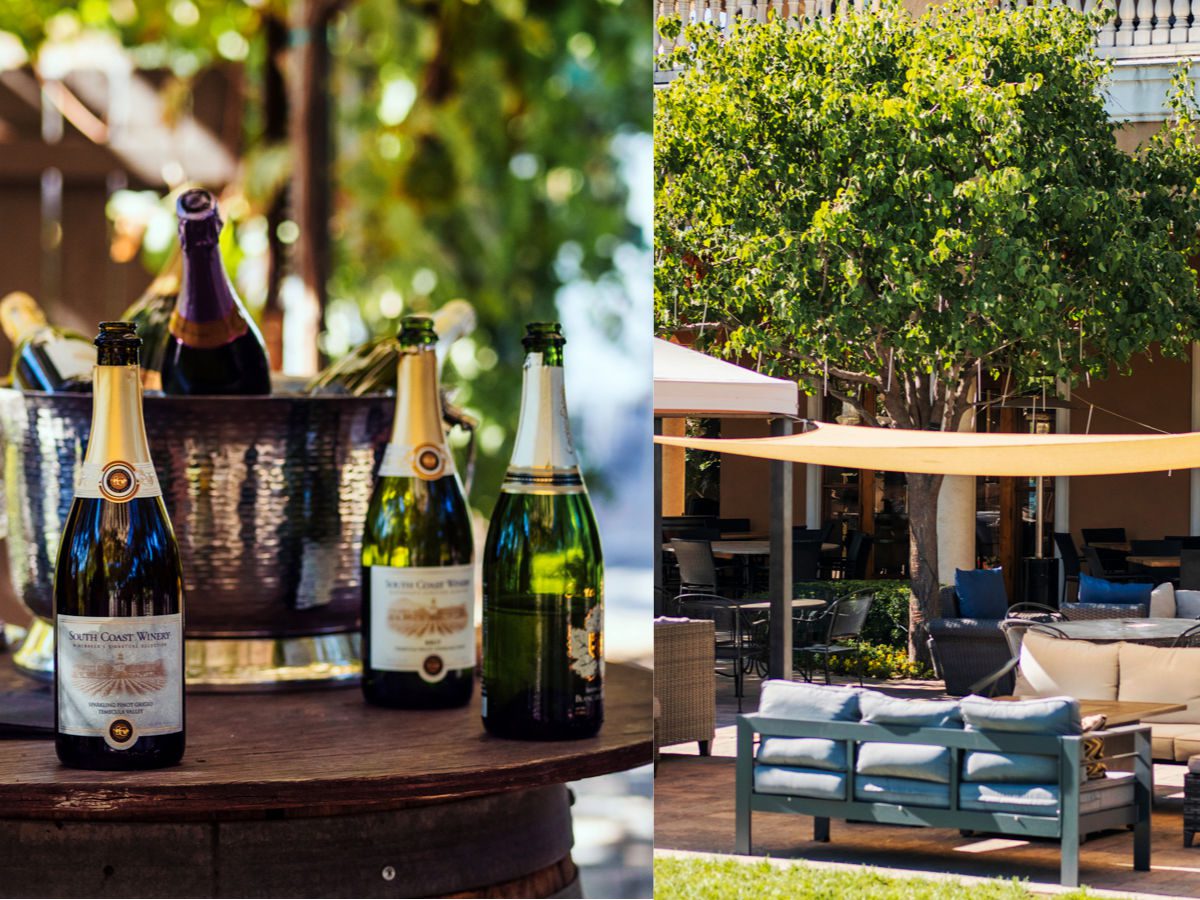 In addition to the numerous wineries and tasting rooms, the Temecula Valley Wine Country also offers a variety of activities and attractions for visitors to enjoy. From hot air balloon rides (check our video above) to golfing and horseback riding, there is no shortage of ways to experience all that the region has to offer. And with its close proximity to both Los Angeles and San Diego, the Temecula Valley Wine Country is an easily accessible and highly recommended destination for any traveler looking to escape the hustle and bustle of city life. So why wait? Plan your trip to the Temecula Valley Wine Country today and discover all that this picturesque region has to offer.