Most famous for the production of perfectly pale, prettily pink rosé wine, Provence is home to a generation of dedicated winegrowers who strive to create wines which truly reflect the wonderful terroir. Situated on France's south coast, this beautiful region is also abundant in idyllic, thriving towns, glorious scenery (don't miss the famous, fragrant fields of lavender) and a fascinating arts and culture scene – best enjoyed, of course, with a glass of Provence rosé in hand!  If you're seeking some of the best wineries to visit in Provence, look no further … this glorious region has them in plentiful supply.
We at Winerist would go so far as to say that Provence is undoubtedly one of our very favourite French regions, and we want you to lose your heart to this lovely location just as we have. So, to help you plan the trip of your dreams, we've put together a shortlist of the very best wineries to visit in the region – you will be spoilt for choice in choosing which of these idyllic winemaking destinations you'll choose to soak up the dreamy Provence lifestyle.
And, if you'd like to sit back and relax and let us organise your perfect wine trip or tour in Provence, just fill out the form below!
Enquire with our Tailor-made Team
Château de Berne
Photo credit: Château de Berne
Ideally located between Nice and Marseille, the five-star Château de Berne is a wine hotel and vineyard offering the most sumptuous and luxurious of Provence travel experiences. Not only is it one of the best wineries in Provence, but the chateau's vineyard, a vignoble d'exception (which translates to exceptional vineyard, a French description indicating the best of quality) produces an impressive range of premium red, rosé and white wines. Visitors can enjoy a selection of house wines at a guided tasting against the backdrop of the glorious neo-classic chateau before retreating to the infinity pool or enjoying an unforgettable dinner in the Michelin-starred restaurant. A truly unforgettable winery experience!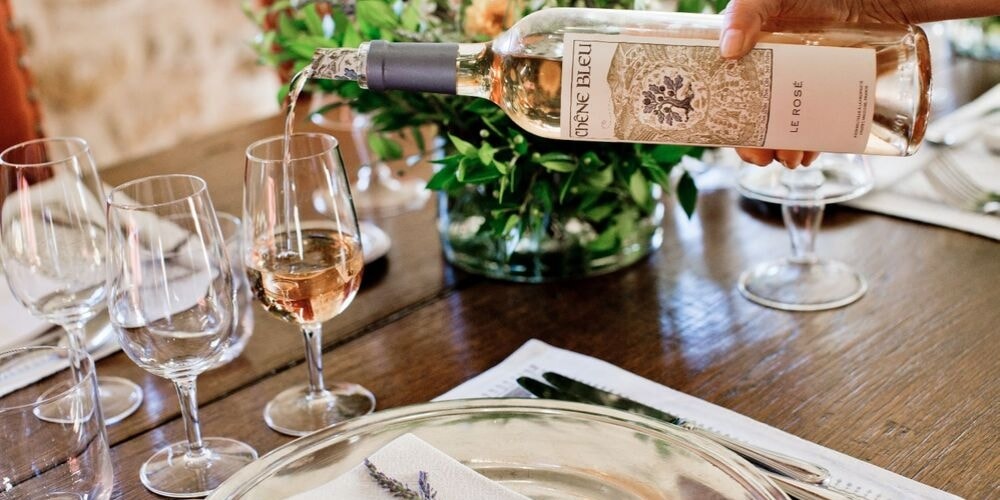 Photo credit: Chêne Bleu Winery
A glorious organic winery just 45 minutes from Avignon, the Chêne Bleu Winery is a beautiful spot for a tasting, a winery tour and a relaxing overnight stay at La Verriere, the winery's intimate onsite hotel.
This is a truly special winery experience; using state-of-the-art production methods and extensive research alongside industry experts and renowned oenologists, owners Xavier and Nicole Rolet produce 'couture' wines of the highest standards from a number of grape varieties including Syrah, Grenache, Mourvedre and Roussanne.
Wine visitors can take advantage of one of the best wineries in Provence which offers daily vineyard and cellar tours along with a tasting of 6 critically-acclaimed wines every day (during opening hours) and Chêne Bleu also run extra-special food and wine events in the summer months. Make sure you stop in at the wine shop and stock up on your favourites with the help of the friendly staff!
Once you've immersed yourself in winery life, why not practise your food and wine pairing skills with one of the many dining options available here – from the rooftop garden to a dining room specialising in ethical, sustainable Provençal cuisine, this is a great destination for foodies. You can even take a cooking class and learn how to replicate your favourite French dishes!
Why not try our incredible Wine, Food and Astronomy tour at the Chêne Bleu winery? An amazing interstellar experience involving wine tasting, star gazing and an elegant dinner with wine pairings – it's out of this world! Enquire below:
Enquire with our Tailor-made Team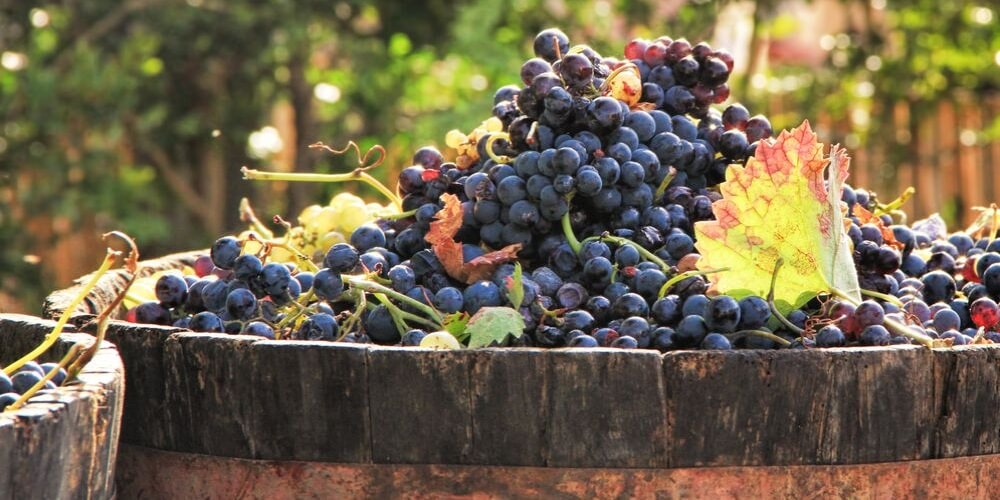 If you've had your fill of sea air, head inland and set your sights on Domaine Rabiega, a picturesque boutique winery set amongst the hills of the Draguignan commune in the heartland of Provence. This small, 25-acre domain has chosen to focus its production on red wines based on a number of grapes including Syrah and Cabernet Sauvignon. (don't worry if red isn't your thing, as you'll also find great whites and rosés here) The Domaine has been making wine since the 16th century, and centuries of experience show in Rabiega's full-bodied, generous and long-lived reds, which have earned the vineyard a well-deserved reputation for excellence – and a feature in our best wineries in Provence list!
Just an hour from Nice, Domaine Rabiega is perfectly situated for a day amongst the vines – visitors can enjoy winery and vineyard tours and wine tastings in the cellar, Monday to Saturday from 9am to 6pm. We can even arrange accommodation for those wanting to linger a little longer – Rabiega is an ideal base from which to discover Provence, with 20 uniquely decorated rooms available, each enjoying spectacular views of the gardens and vineyards.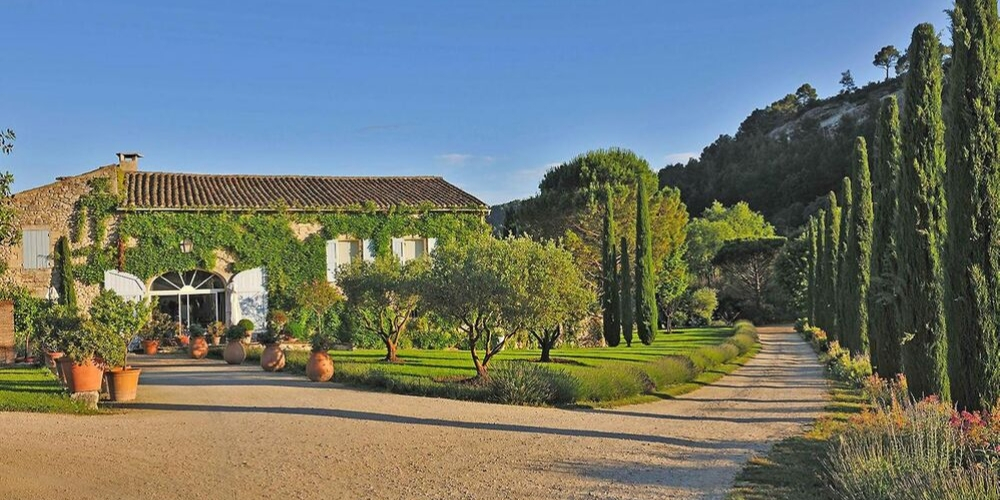 Photo credit: The Times
After acquiring the boutique hotel La Bastide de Marie, a former 18th-century farmhouse, new owner Jean-Louis Sibuet discovered a new passion: making wine. He decided that the vineyard had to be renovated and, together with cellar master Arnaud Bressy, he restructured the site's existing winery, Domaine de Marie's brand new stone wine cellar completed in 2000, just in time for the estate's first grape harvest.
As well as enjoying the chic, tranquil hotel, visitors can wander through the vineyard, cellar and winery, enjoying tastings and unique insight into Provence's world of winemaking – if you time it right, it's even possible to get involved in the yearly grape harvest, an unforgettable wine experience not to be missed!
Domaine des Aspras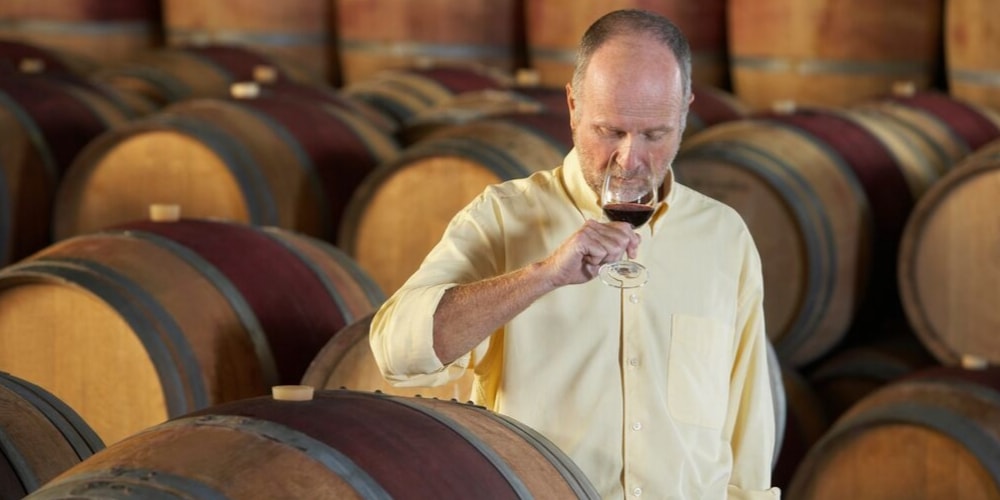 Domaine des Aspras was the brainchild of Lisa Latz and her husband. Planting vines in this small village, they first begin growing and cultivating grapes for the production of wine in the 1960s, creating a family tradition which continues into the present day under the supervision of Lisa's son Michel. Today, the Domaine is a conscientious organic winery which mixes traditional methods with modern technology to create a perfect balance between old and new. You will love a stroll through the luscious vineyards, marvelling at the impressive limestone hills which surround you and saying hello to the friendly sheep and horses who roam freely!
Domaine des Aspras is one of the best wineries in Provence for any wine lover seeking beauty, tranquillity and great wine! Thanks to its connection to the charming Bastide des Aspras hotel, it's easy to fall in love and turn a fleeting day trip into a relaxing weekend break.
Château des Launes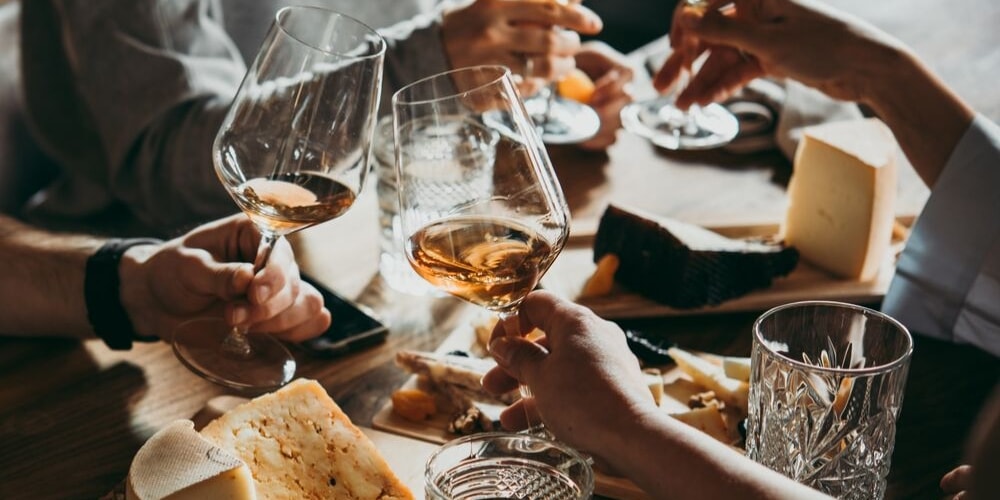 Just minutes from the picturesque village of Garde Freinet, perfectly positioned at the gateway to the Gulf of Saint Tropez, Chateau des Launes is a protected wine-growing estate in the heart of the Maures National Park.  Built at the end of the 19th century, Chateau des Launes has spent decades producing quality wines in a prime location on the doorstep of one of France's most luxurious destinations. Planning your wine holidays here is an experience not to be missed.
A tasting here is a special experience thanks to the gorgeous panoramic views from the tasting room, allowing visitors to take in the natural beauty of the surrounding area with a glass of delicious wine. Tastings and visits are by appointment only, but don't worry – we at Winerist can help you with that!
This is also a great spot to spend a night, particularly for lovers of the great outdoors – the estate has 4 pretty detached holiday cottages with access to a swimming pool and a stables allowing visitors to appreciate the natural beauty of the area from horseback!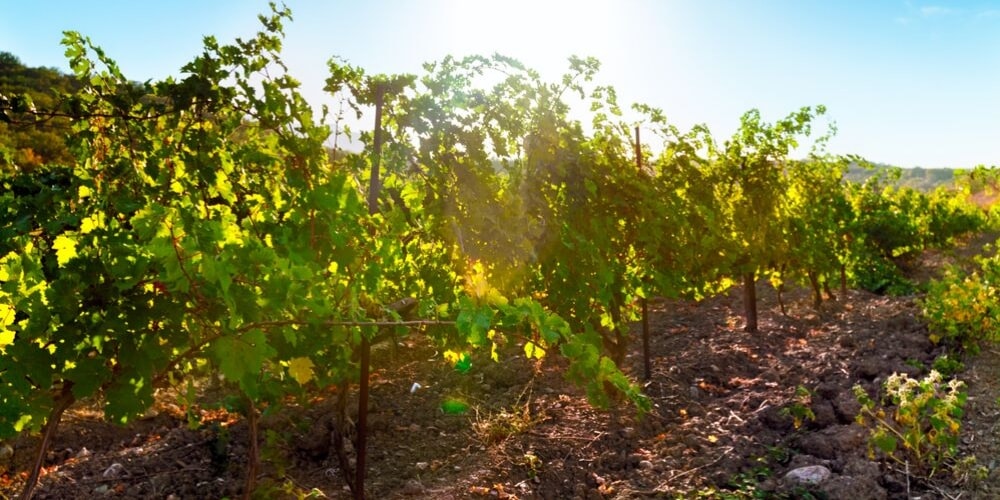 The gorgeous Domaine de Fontenille enjoys exceptional terroir and picturesque views of some of the most beautiful villages in France. A truly perfect place for  day-makers. Having undergone extensive restructuring thanks to oenologist Laurence Berlemont, the winery is fully organic and produces a range of award-winning wines, with their 2015 Rosé a multiple medal winner!
A tour of Domaine de Fontellie's fabulous cellar, which seamlessly blends the traditional with the modern, is a must-do for any wine lover visiting Provence. You'll enjoy intimate wine tastings in the cellar with the Cellar Master as part of a tour, and it's also possible to arrange private dinners or participate in one of the Domaine's many wine courses and conferences on all aspects of Provence life from contemporary art exhibitions to truffle discovery.
Domaine de Fontenille also offers luxury accommodation for visiting guests, in the form of 17 unique, refined and discreet rooms and suites – visit the Wellness Centre after a hard day's tasting for a restorative massage or gentle swim in the heated pool. Visitors are guaranteed to not go hungry thanks to the vineyard's two gourmet restaurants, Le Champs des Lunes and La Cuisine d'Amélie, led by Michelin-starred chef Jérome Faure.
If the mention of truffles has whetted your appetite, why not indulge yourself with a few days of wine and truffle hunting on our 3-Day Culture, Wine and Truffle Tour? Departing from Avignon, you'll roam the beautiful countryside and take in fabulous local wine and cuisine on a gastronomic tour like no other! Enquire now!
Château d'Esclans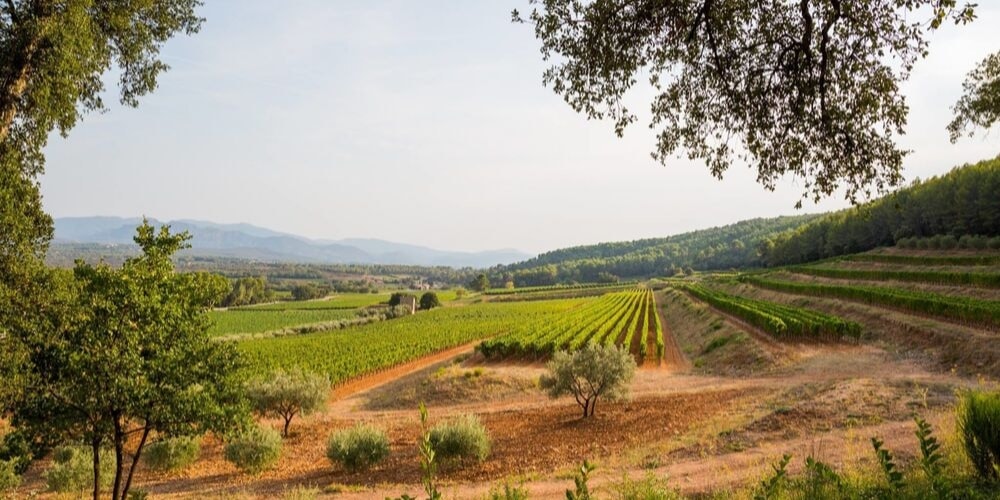 Photo credit: Boston Chefs
One of the most iconic names in rosé wine, Château d'Esclans occupies an enviable position just outside the town of Draguignan, 25km from the Mediterranean coast. The chateau's cellar structure is oldest in the region, originally part of a historic chateau which was given by the Comte de Provence to wealthy landowner Gérard De Villeneuve in 1201. The current chateau, inspired by Tuscan Villa design, was built during the mid 19th century.
The grape growing and winemaking processes here are meticulous – it's well worth making an appointment for a tour and a tasting of the winery's famous portfolio, from Whispering Angel to Rock Angel and The Palm Rosé. Château d'Esclans is the ultimate in luxury Provence wine and no visit to the region would be complete without enjoying the luxurious setting of this famous chateau.
If the idea of a trip to Provence has caught your imagination, get in touch with us to discuss bespoke tours or peruse our guide on how to spend a perfect weekend in Provence!
Enquire with our Tailor-made Team