2020 is just around the corner, and the Winerist team are eagerly anticipating what promises to be our most exciting year ever! With so many amazing experiences and enchanting countries waiting to be discovered, we know that it can sometimes be hard to know where to start when planning your next adventure. In order to make sure that all our Winerists have an incredible year of travel, we have shortlisted our top ten destinations from around the world which promise truly unforgettable travel experiences over the next 12 months. We will be bringing you everything from the best insider knowledge to the most unforgettable wine and food tourism experiences, as well as sharing all the reasons why we think these incredible places should be at the very top of your travel list. So, without further ado, read on to discover our top 10 travel destinations for 2020!
England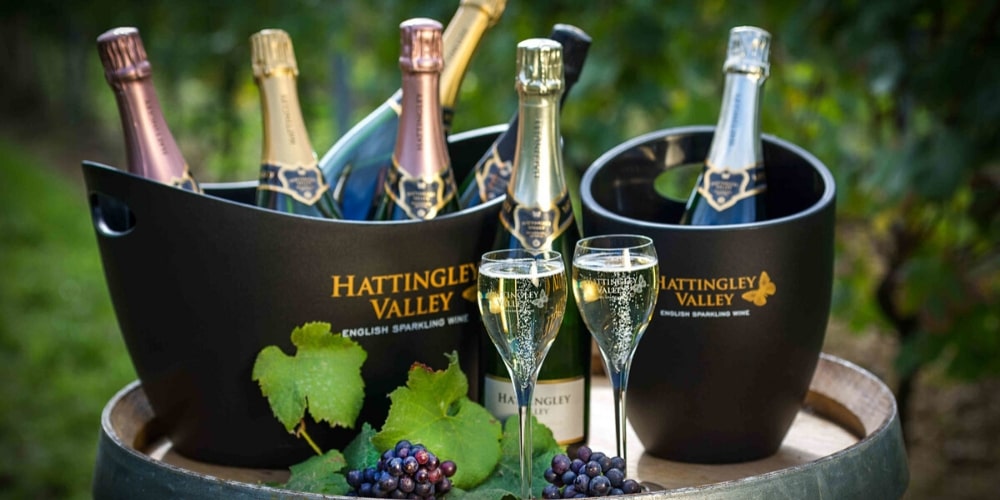 Photo credit: Hattingley Valley
England's green and pleasant land has been a popular tourist destination for centuries – from the cosmopolitan energy of the city of London to picturesque villages and rolling, verdant countryside, it's no wonder that so many Brits choose to holiday at home each year! However, there is now a whole new world of excitement to discover in England's rapidly developing winemaking industry. Beautiful southern counties such as Hampshire and Sussex are now producing truly world-beating sparkling wines, and we can't think of anything more idyllic than taking a trip into the lovely countryside to explore the wonder of England's ever-expanding vineyards. It helps, of course, that as the industry develops a huge number of fabulous new wine hotels and experiences are also popping up, giving visitors ample opportunity to enjoy English wine in truly English luxury!
Discover more about the wineries in Kent and Hampshire!
Santa Barbara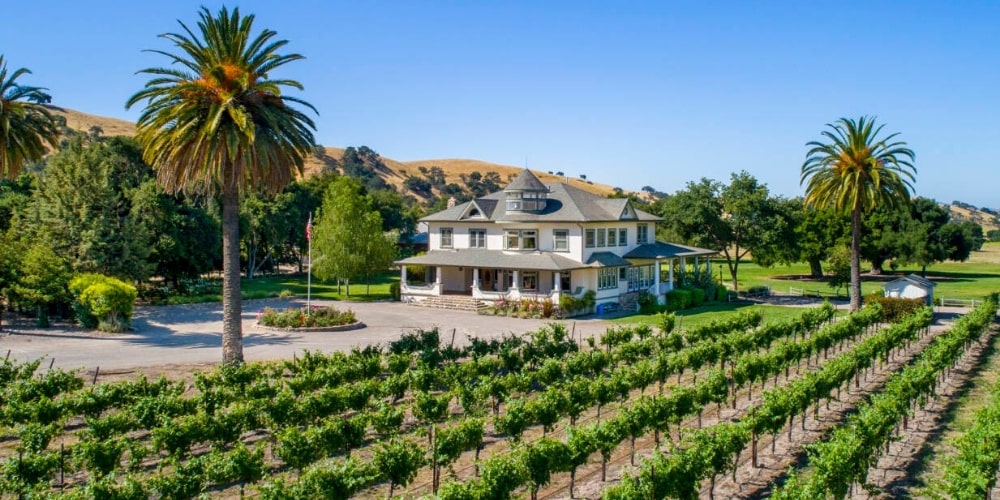 Photo credit: Horse Properties
Sun seeker's paradise Santa Barbara has it all; beautiful beaches, balmy temperatures, laid-back Californian culture, and of course a plethora of amazing local food and wine! The heart of the region's wine country sits just half an hour away from the beach with its fantastic surf and downtown's beautiful tasting rooms. After catching some rays, California-style, you can shop, eat and drink to your heart's content in the trendy Funk Zone district which sits just moments from the seafront.
Santa Barbara is a joyful destination where celebrations and festivals abound all year round. Some of our favourites include the four-day Santa Barbara Vintner's Spring Festival in April, and December's simply amazing Parade of Lights, when beautiful illuminated boats light up the waterfront.
Find out more about Santa Barbara here!
Franciacorta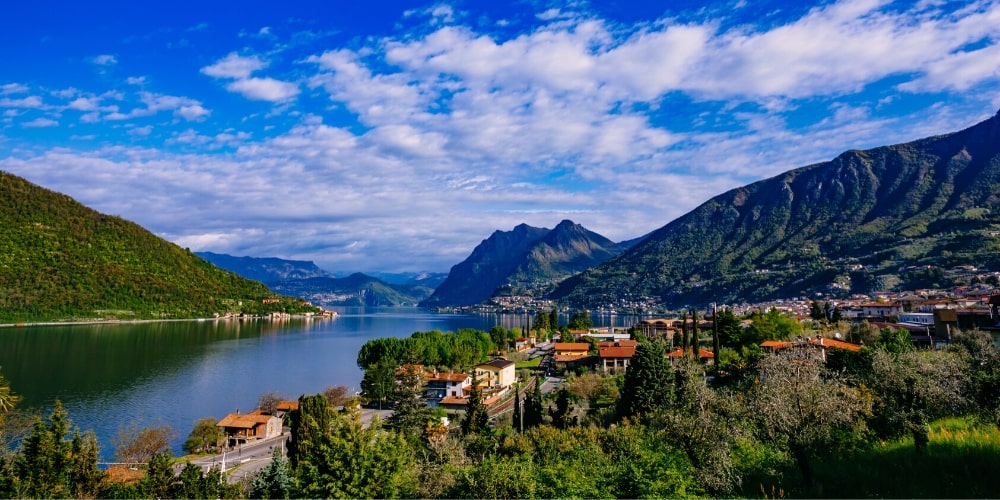 Just an hour's drive from Milan, Franciacorta is one of Italy's true hidden gems and is accessible and beautiful in equal measure. The delicious sparkling wines of the region are made in the same traditional method as French Champagne and provide the ultimate accompaniment for visitors as they absorb the myriad of UNESCO Heritage Sites, placid Italian lakes and mind-blowing local cuisine for which the region is known. Think of Franciacorta as a slightly more subtle cousin of Italian powerhouses such as Tuscany or Piedmont, with an endless treasure trove of secrets just waiting to be discovered. Franciacorta's sparkling wines are reminiscent of Champagne in so many ways, but at a fraction of the price – wine tours and tastings under the Italian sun are the perfect introduction to this brilliant bubbly (we are positive that you will fall in love with it like we did, so make sure you leave room in your luggage to take a bottle or three home with you!)
Find out more about fabulous Franciacorta here!
Yarra Valley, Australia
Photo credit: Expedia
The gorgeous Yarra Valley is a thriving hotspot for premium wines and incredible cuisine. Artisan producers abound, and it's possible to find everything from small batch ciders and trendy breweries (unsurprising due to the area's proximity to uber-cool Melbourne) to excellent local seafood in this gloriously beautiful region. We love the Yarra thanks to its plethora of incredible luxury wine and food experiences to be enjoyed alongside the quintessentially laid-back Aussie way of life … but make no mistake, the great outdoors is also an inherent part of life here. Enjoy spectacular views from the rock formations of the Cathedral Range National Park, or enjoy the Cumberland Walk at Yarra Ranges National Park, which traces its way through the tallest flowering tree forest in the world. Choose your preferred mode of transport – bicycle, horseback or even hot air balloon – and get exploring!
Find out more about Yarra Valley on our Yarra Valley Wine and Gourmet Tour!
Since September 2019, parts of Australia have been devastated by the worst bushfires in the country's history. Although the Yarra Valley has so far been unaffected, more than 11 million hectares of land has been burned, affecting humans, flora and fauna alike. Click here to find out how you can help to preserve and support this most beautiful of countries – and above all, don't stop visiting and supporting Australia's economy as it gets back on its feet.

Bordeaux & Cognac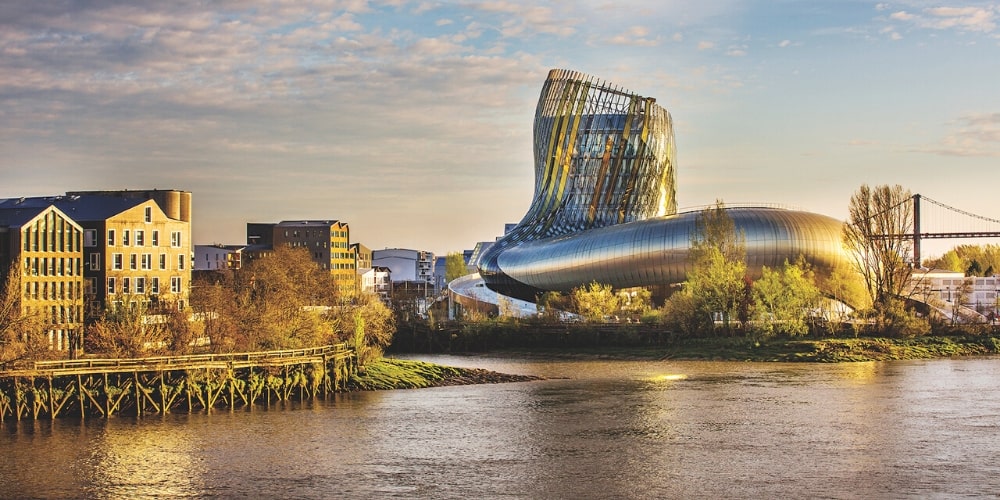 Photo credit: Wine Spectator
Quite simply one of the most iconic wine regions in the world, not only is Bordeaux a Mecca for wine lovers but also an exciting travel destination in its own right. The city of Bordeaux is a the glittering gateway to the wider region – just a short journey from the airport will transport you to the heart of a city alive with fascinating history, splendid architecture and a vibrant cultural scene (very often is centred around wine!) before you venture into some of the world's most famous appellations and open your eyes to the amazing viticultural traditions of this great region.

However, we couldn't talk about the Bordeaux region without mentioning its equally famous neighbour, Cognac! Cognac is undoubtedly one of the most famous spirits in the world, produced in a traditional method for centuries in the pretty French town of the same name, which straddles the river Charente less than 2 hours' drive north of Bordeaux. We love the intimate feel of this tiny town and the surrounding area, where it is possible to immerse yourself in 2,000 amazing years of French history and tradition alongside a more modern way of life, with great gastronomy and warm hospitality making this a wonderful addition on the itinerary of that Bordeaux adventure you've been planning!
Find out more about Bordeaux from our travel guide!
Moldova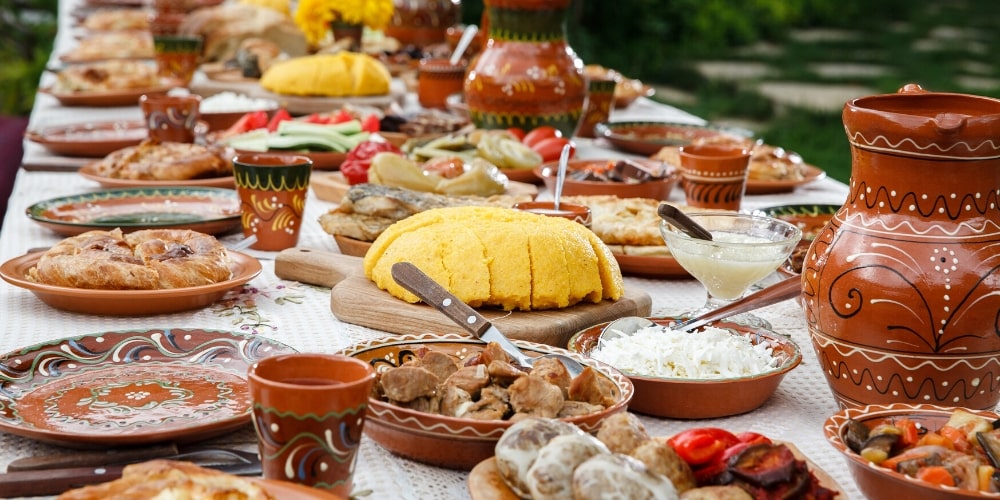 Moldova is one of Europe's best-kept travel secrets … but not for much longer! This small but perfectly formed nation nestled between Romania and the Ukraine is a beguiling blend of bucolic countryside, magnificent architecture, fascinating history and rural charm. What's more, Moldova is also the home of some of Europe's most ancient and fascinating wine culture, home to the biggest underground wine cellar in the world and over 150 wine producers of all shapes and sizes. Moldova's unspoilt natural beauty, incredible local food and wine alongside world-beating hospitality which makes any visitor feel like a member of the family in a matter of minutes. Providing the warmest of welcomes is so important to Moldovan culture that 'Be Our Guest' has become the slogan of the country's tourism board!
Read our travel guide to discover more about fascinating Moldova!
Sicily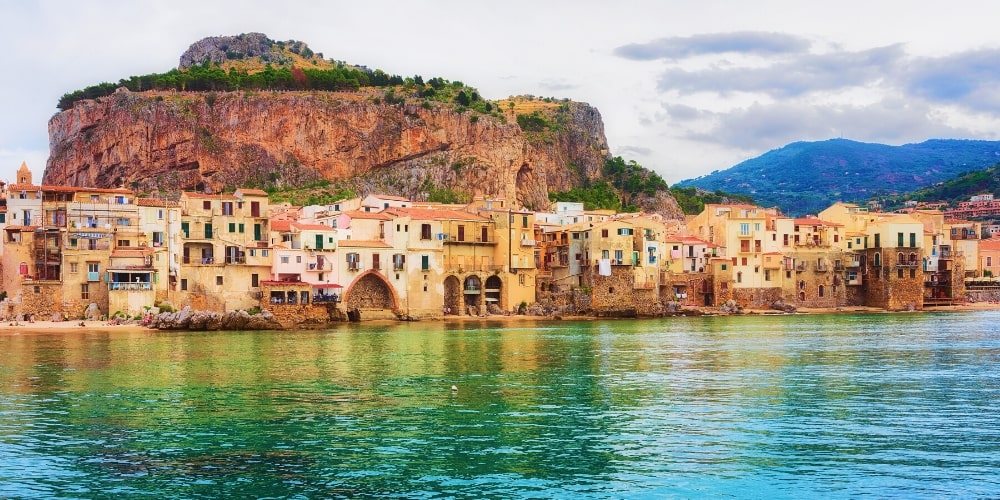 An escape to Sicily is a sensual, seductive experience, with a landscape abundant in natural wonders, fascinating history and immersive culture just waiting to enchant you. This pristine island paradise in the Mediterranean Sea may be small, but its stunning beauty and prime position just off the southern coast of Italy has made this a prized destination for a plethora of ancient civilisations from Phoenicians to Greeks. Whilst these cultures may be long gone, each has left its own unique mark on the island to create the wonderful way of life that continues to tempt visitors right up to the present day. Dazzling turquoise Mediterranean waters frame the drama of Mount Etna, the architectural splendour of Palermo and some of the best food and wine to be enjoyed anywhere in Europe.
Discover some of Sicily's best wineries here!
Alentejo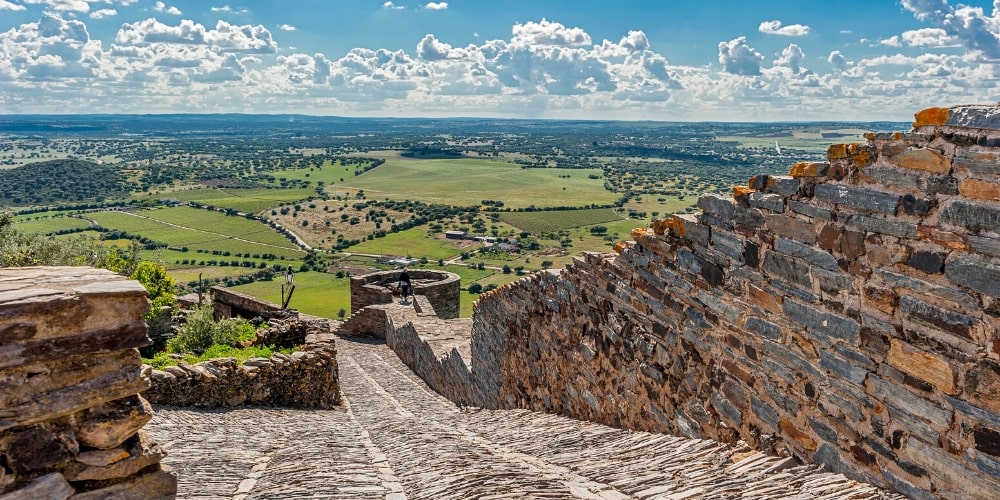 The largest region in Portugal is guaranteed to leave you spellbound. This is a land of impressive ancient architecture and gorgeous historic cities (at points you may feel like there is a new UNESCO Heritage Site around every corner!) alongside pristine coastline and tranquil beach towns where relaxation is the order of the day. We love the amazing historic city of Evora with its strong Roman influences, the beautiful hilltop towns where visitors can enjoy unparalleled views of the region's stunning scenery, and of course the incredible Mediterranean food culture with its emphasis on fresh, local (and delicious!) produce. Spend a few days here exploring the region before kicking back at the beach, and maybe even enjoy a surfing lesson or two if you feel the Atlantic waves calling!
Explore Alentejo with our Alentejo Wine Tour!
Western Cape, South Africa
Photo credit: Delaire Graff
South Africa's sprawling Western Cape is home to both the amazing port city of Cape Town and the idyllic winelands of Stellenbosch, Franschhoek, Paarl and Elgin (amongst many others!). This region surprises and delights with its absolute commitment to the very best food and wine tourism experiences, and the quality and value to be found here is second-to-none. It helps, of course, that this all takes place in the most amazingly diverse landscape – there aren't many places in the world where it's possible to spend a morning spotting giraffe and springbok and taste world-class wines the same afternoon! The Western Cape is quite simply one of the most naturally beautiful places on Earth, and the wine tasting experiences here are made even more special thanks to the mesmerising setting.
Find out more about the best wineries to visit in Stellenbosch here!
Switzerland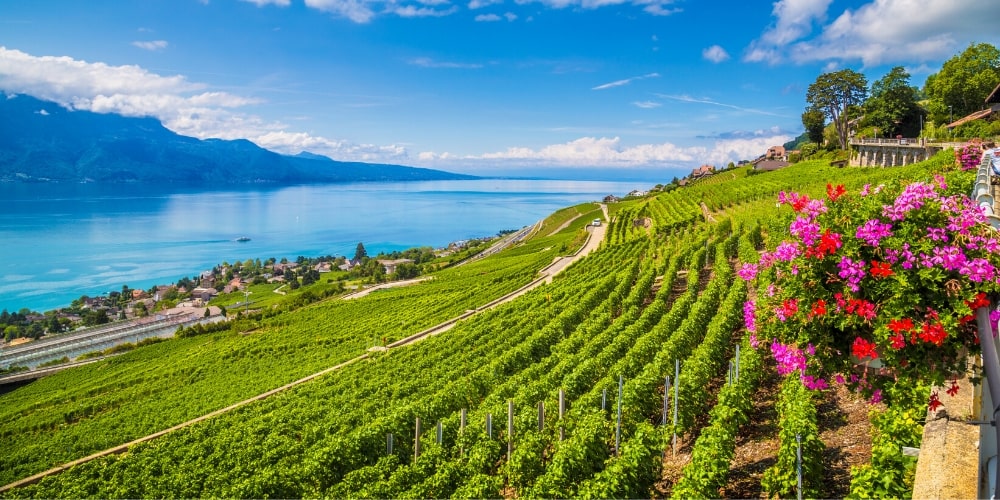 Serene and sophisticated Switzerland is the ultimate blend of amazing history, marvellous modernity and some of the most magnificent landscapes in all of Europe. Of course, when winter comes around this is a Mecca for snowsports, with some of Europe's most premium ski resorts such as Zermatt and Verbier to be found high in the Swiss Alps. However, there is so much more to Switzerland than just skiing – chic, sophisticated cities such as Bern and Geneva are classy urban getaways, with intriguing blends of ancient history and trendy restaurants offering something for every taste and interest. If the fresh air calls, head further out to discover a countryside rich in amazing Alpine heritage, with glorious summer scenery, glittering lakes and soaring mountain peaks making this an incredible region to be enjoyed at any time of year.
Explore stunning Switzerland with our Lavaux Vineyard and Wine Tasting Tour!